FAQ FRIDAY - BED COVERS 101
Beginning this week, we will be launching our FAQ Friday series — articles that help you better understand the nuances in choosing the correct aftermarket car / pickup accessories that fit your needs in order to save time, energy, and money. This guide is particularly useful for first time buyers who need a quick summary to get them started. Today, we will start off by covering (pardon the pun) tonneau covers.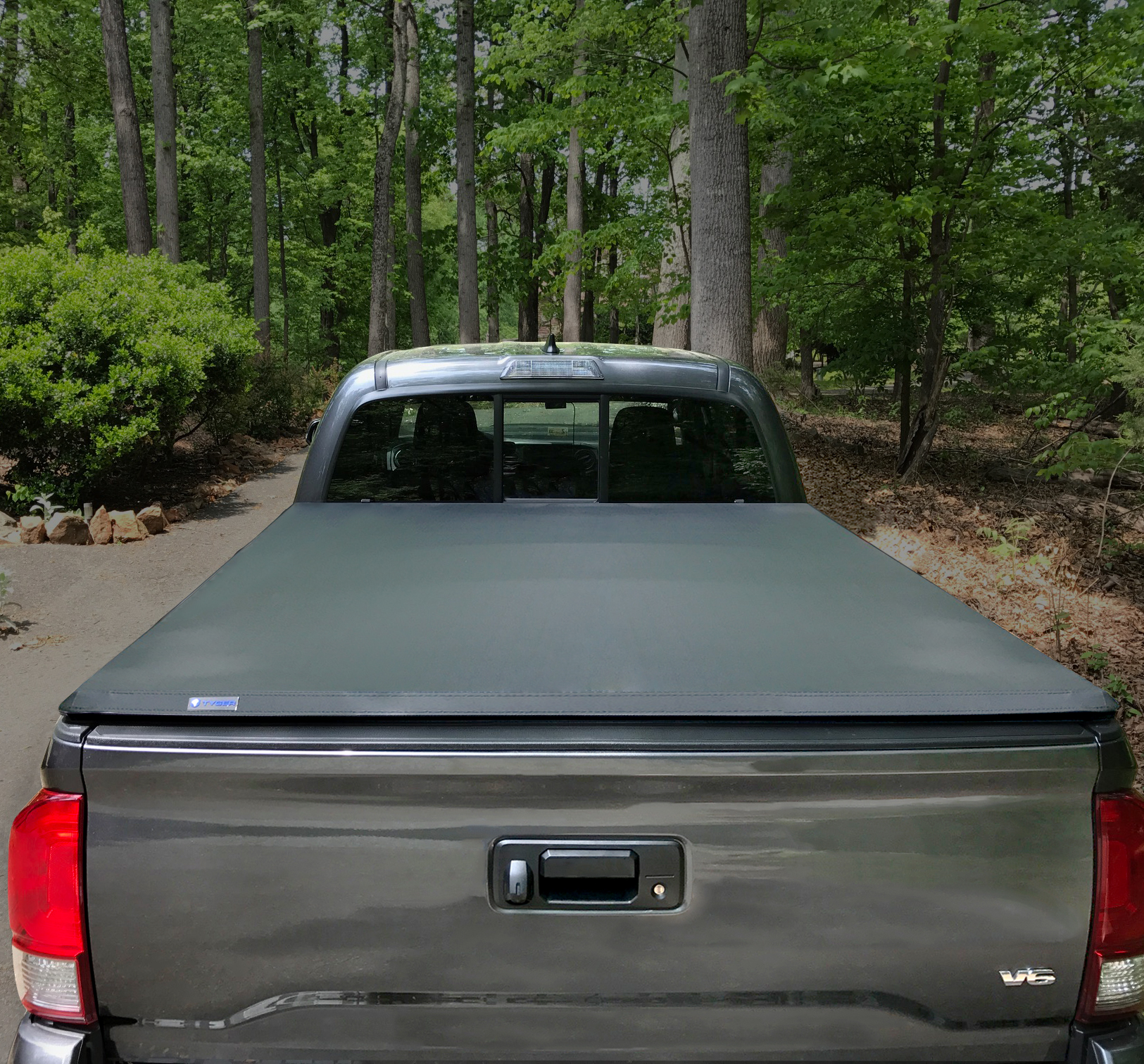 HOW TO CHOOSE THE RIGHT TONNEAU COVER?
Bed covers nowadays come in all shapes and forms to suit all types of use cases, made of various materials for different styles, while having a robust range in pricing. So how do you go about choosing? Let's dig in.
WHAT'S YOUR BUDGET?
A smart man once said: "We must consult our means rather than our wishes." It is no different when it comes to buying bed covers. While products can range anywhere from $150 to >$1000 in the marketplace today, products on the budget friendly end of the spectrum are often just as if not better reviewed than the pricier options. It is important to do your research and go through the reviews to get a strong sense of the value proposition each product presents.
NO WRONG CHOICE FOR MATERIAL
Bed cover surfaces are made of different materials such as aluminum, vinyl, polycarbonate, etc. All of which were designed to be weather-proof, lightweight, and to enable the different styles and mechanisms. Aluminum in particular has the added benefit of security. Other than that all of the aforementioned materials will do the job for you. At Tyger Auto, we offer both vinyl and aluminum alloy options in our T1, T3, and T5 series.
WHICH STYLE FITS YOUR USE CASE?
Speaking of style, there is now a plethora of choices in the market: soft/hard roll-up, soft/hard tri-fold, snap-on, retractable, hinged, and so on. There are pros and cons for each option — to find your best fit here are the main features you should consider:
Accessibility - how easy is it to access your cargo?
Protection - what type of weather does your truck bed need to guard against?
Security - is theft a concern for you?
Footprint - do you need every inch of your cargo space?
Installation - how much time & effort you wish to dedicate into installing your cover? Is drilling holes an issue?
Speed of application - does saving the extra seconds matter to you?
The Look - would you spend more money for lower profile?
As we pointed out, there isn't an option out there that checks all these boxes. So pose these questions against the covers you're interested in purchasing, consider your use cases before making your decision.
AT TYGER AUTO, WE OFFER 3 STYLES THAT PRESENT GREAT VALUE FOR THE RIGHT PRICE.
All 3 following options are easy to install (requires no drilling or screws) and provide great protection from rain, snow, wind, and sunny weather while yielding up to 13% in gas savings. Their differences mainly lie with their material and style.
T1 Soft roll up - the budget friendly choice. Made of marine grade vinyl that has the smallest footprint when rolled up.
T3 Soft tri-fold - best value option. T3 is also made of marine grade vinyl that enables fast removal with its tri-fold mechanism. It's the perfect combination of value vs utility.
T5 Alloy tri-fold - our premium style, made of aluminum alloy. T5 retains the ease of installation and removal of the T3. On top of that, the alloy hard cover yields its premium feel and look while boosting security of your bed.
TIPS - BEFORE YOU ADD-TO-CART
All bed cover brands design specific models to fit specific vehicles no matter which styles you choose. From our experience, this is often where things don't go so smooth — here are a few tips to mitigate that.
Fitment - make sure the bed cover fits exactly your year/make/model/bed size. Check the website's fitment tool and compare the results with the product title and description.
Bed size - industry practice has bed sizes measured from the inside edge of the tailgate to the inside edge of the bed front panel.
Accessories - sport bars, side rails, cargo racks, tailgate systems, steps, and other attachments may interfere with installation. Check with the manufacturer for compatibility before proceeding.
Pre-owned pickups - unbeknownst to you, the previous owner may modified the truck bed. Make sure you gather as much information about the vehicle before taking possession. You'd be surprised how often we come across customers who require assistance to ID their vehicles.
FINAL THOUGHTS
Nowadays, shopping for truck accessories is akin to picking out your favorite toy from Toys R' US.(rip) The experience should be fun and make you proud of showing off to your buddies or truck group next time you meet up. At Tyger, we are also a big advocate of enabling positive and memorable experiences to our customers — these values go into every product we design and put out there.