TYGER Riser 4" fit 07-18 Silverado/Sierra 1500; 07-19 2500 3500HD | Crew Cab
$196.00
Reviews (13) ★★★★★
Reviews (13) ★★★★★
FITMENT
Cab Size: Crew Cab
Cab Size Note: Only fit Crew Cab with 4 full-size doors. (See Image for more info)
Compatible with 2007-2018 Chevy Silverado / GMC Sierra 1500
Compatible with 2007-2019 Silverado / Sierra 2500 HD 3500 HD
Compatible with 2019 Silverado 1500 LD / Sierra 1500 Limited
Not Compatible with Classic Body Style
FEATURES
TYGER AUTO focus on developing premium aftermarket auto parts that meet or exceed OE quality standards providing extra protection for your vehicle. All TYGER running boards are covered with No-Hassle warranty and will make your vehicle stand out on the street!
FITMENT - Compatible with 2007-2018 Chevy Silverado / GMC Sierra 1500; 2007-2019 Silverado / Sierra 2500 HD 3500 HD; 2019 Silverado 1500 LD / Sierra 1500 Limited | Crew Cab [Cab Size Note: Only fit Crew Cab with 4 full-size doors. (See Image for more info)] | Not compatible for Classic Body Style
SIDE PROTECTION - provides ultimate side protection from damages for your vehicle.
CLASSIC RUNNING BOARD DESIGN - These factory-style 4 inch wide side steps are created for those who need to equip their vehicles with more subtle looking running boards to better mesh with the pickup truck or SUV's factory look. These steps are perfect for day-to-day work and personal travel with outdoor fun in between.
HEAVY-DUTY MATERIAL CONSTRUCTION - Made of heavy duty triangle mild steel tubing finished with matte black E-coating with superior rust and corrosion resistance. UV resistant non-slip wide step pads while providing extra protection to your vehicle.
WHAT'S INCLUDED FOR EASY INSTALLATION - Includes both driver and passenger side running boards. | Includes all hardware and brackets required to mount onto the rocker panel. | Easy bolt-on installation. | Installation can easily be done in 20 minutes.
QUALITY GUARANTEED - TYGER offers a no-hassle 5 year warranty for US customers against manufacturing defects.
SHIPPING INFO
Weight: 48.00 lbs
Package Dimensions: W12xH8xL88
Free shipping to 48 states. Extra shipping for HI, AK and PR. The extra shipping will be applied during check out process
INSTALLATION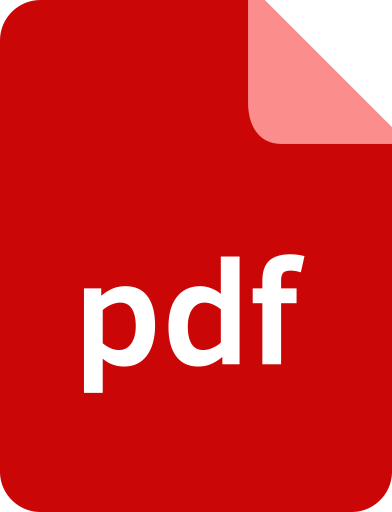 Installation.pdf
CUSTOMER REVIEWS
Reviewed by: Scarlet Fitzgerald
Purchased from: Tyger Auto
April 22nd, 2019
Comments:
Ordered these for my husband for Christmas. They look great, easy to install and excellent quality for the price. They fit and look great on our 2016Silverado crew cab. Very pleased with this product!
Reviewed by: Camryn Spencer
Purchased from: Tyger Auto
April 22nd, 2019
Comments:
I purchased these bars after looking at many different sites. The price can't be beat and after reading all of the reviews I thought I'd take a chance. They arrived as promised and with no deficiencies. I read the instructions thoroughly, and started on the drivers side. The best way to make sure you are using the right holes is to measure, from center, all three mounting locations on the bars and find the corresponding locations on the vehicle. Once that was done, the install went very easy. Took about an hour or so by myself and they look great. I've driven around all day, climbing in and out, and what a difference. They will definetly help with the wear of the seats. They look great and would absolutely recommend so far.
Reviewed by: Raegan Garza
Purchased from: Tyger Auto
April 22nd, 2019
Comments:
At this price I thought it would be difficult to find a quality side step. These come with good hardware and installation is incredibly easy. It took me around 45 minutes but I always take my time with projects like this. They also have covers for the mounting brackets that give these a nice factory look. I bought similarly priced side steps for my last truck and i was not nearly this impressed. Also a great fit on a 2016 Silverado Crew Cab.
Reviewed by: Paul Bruce
Purchased from: Tyger Auto
April 22nd, 2019
Comments:
Researched many different brands and at our local truck accessories shop. These running boards are much better in quality and design than their competitors. I installed in 1.5 hours and took my time. Instructions were good and the finished product on my 2016 Silverado dresses it out perfectly. This is my third Tyger purchase (tonneau cover, hitch pin, and running boards) and I am now hooked. Lower prices and higher quality. Can't go wrong!!
Reviewed by: Ryleigh Gilbert
Purchased from: Tyger Auto
April 22nd, 2019
Comments:
Install took about 90 minutes. Chevy Silverado 2017 crew cab 1500. gas. The directions said to use the two piece bracket for the passenger side front bracket. I tried both the one piece bracket and the two piece bracket and both fit fine. Not sure why I was given a two piece bracket . I would have been happier with all one piece brackets. Sturdier. They look good and feel fine.
Reviewed by: Harry Huffman
Purchased from: Tyger Auto
April 22nd, 2019
Comments:
These rails are great. Easy to install, nice quality, look nice and a great price! I would buy again, 2011 GMC Denali.
Reviewed by: Jamie Stevenson
Purchased from: Tyger Auto
April 22nd, 2019
Comments:
Perfect fit, looks really good on my truck.
Reviewed by: Collin Fernandez
Purchased from: Tyger Auto
April 22nd, 2019
Comments:
This product so far has been excellent. From the ease of installation to the performance. I feel that the quality is much better than other manufacturers that I attempted to install only to return them in frustration. They look great and especially important is that my wife likes them. You won't go wrong with these.
Reviewed by: Rayne Howe
Purchased from: Tyger Auto
April 22nd, 2019
Comments:
For the price these cant be beat. I shopped around a lot. The lowest price I could find locally for anything similar to this was more than twice the price. Most were 6-900 installed. These look really good and were fairly easy to install. The instructions leave a lot to be desired but it didn't take me long to figure out what to do. The best trick to figure out where the brackets go is to have a helper hold up the step while your under the side of the truck. From there it's a breeze to see which holes your using to attach the brackets to. The little plastic bracket covers are nice and can be put on after the rail is installed but I put them on before I put the rail on when I did the other side. My only complaint is the little bracket covers don't quite go up far enough to completely cover the metal bracket and lower bolt. It's about 1/2' shy. But I'm not spending 900 for 1/2' more plastic bracket coverage lol. They are really well made and good looking. Try them, you'll like them I'm sure.
Reviewed by: Elliot Hicks
Purchased from: Tyger Auto
April 22nd, 2019
Comments:
Got my Tyger running boards yesterday, delivered on time. So easy to install I did it in my garage on my lunch break (I am a novice when it comes to auto mechanics). They fit my 2015 Silverado crew cab perfectly. One note: In the install guide it instructs to use the pre-drilled holes in tab 1, 3, and 5. You actually use the first, third and last tabs..
Reviewed by: Thomas Oconnell
Purchased from: Tyger Auto
April 22nd, 2019
Comments:
So far so good. I really like the looks of the running boards on my 2015 2500HD 4x4. I just installed them yesterday. I started to have them installed by a local garage but I decided to install them myself. This product does what they say. It is perfectly fitted to my truck with no drilling required. Follow the directions. I started on the drivers side as suggested because the passenger side has one mounting bracket that is a little different than all the others. After carefully reading the directions it was no trouble at all and saved me $80+ by installing them myself. Great product and looks very good on my truck. I went with these because they seem to be the most like the one that comes from Chevrolet.
Reviewed by: Luciana Le
Purchased from: Tyger Auto
April 22nd, 2019
Comments:
works well ..easy to install... looks great on truck
Reviewed by: London Koch
Purchased from: Tyger Auto
April 22nd, 2019
Comments:
Installed pretty easy, takes a second to get your bearings as to where the holes are and whether or not you have the 'bolt' system under your truck.So far I would say they look nice, no blemishes and are pretty sturdy - seamed to hold my weight well.Kind of cheap that the little plastic insertsare given to make the brackets look more beafy than they are. Just make the brackets out of 1/4' thicker steal and charge accordingly (for 230$ these are a steal and I would have paid an extra $20 for thicker brackets over plastic inserts).Also, when your bolting the rails to the brackets don't wrench them to tight as it will deform the steal on the steps where the bolt patterns are. I found this out after I took mine off to put on the plastic inserts (forgot on the passenger side) and noticed that the threaded holes were 'pulled out' from me tightening them down. So, my suggestion is put a dab of locktight on the threads and not tighten them past snug.All in all, I would still recommend them as they look nice are affordable and easy to install.4 stars though as I don't really like the plastic pieces on the support brackets.