TYGER Riser 4" fit 2009-2018 Dodge Ram 1500; 2019-2023 Classic | Quad Cab
$189.00
Reviews (15) ★★★★★
Reviews (15) ★★★★★
FITMENT
Cab Size: Quad Cab
Cab Size Note: Only fit Quad Cabs with 2 full-size front doors & 2 narrower rear doors. NOT for Crew Cab or Mega Cab. (See Image for more info)
Compatible with 2009-2018 Dodge Ram 1500
Compatible with 2019-2023 Classic
Not Compatible with 5th Gen 2019-UP Ram 1500 New Body Style
FEATURES
TYGER AUTO focus on developing premium aftermarket auto parts that meet or exceed OE quality standards providing extra protection for your vehicle. All TYGER running boards are covered with No-Hassle warranty and will make your vehicle stand out on the street!
FITMENT - Compatible with 2009-2018 Dodge Ram 1500; 2019-2023 Classic | Quad Cab [Cab Size Note: Only fit Quad Cabs with 2 full-size front doors & 2 narrower rear doors. NOT for Crew Cab or Mega Cab. (See Image for more info)] | Not compatible for 5th Gen 2019-UP Ram 1500 New Body Style
SIDE PROTECTION - provides ultimate side protection from damages for your vehicle.
CLASSIC RUNNING BOARD DESIGN - These factory-style 4 inch wide side steps are created for those who need to equip their vehicles with more subtle looking running boards to better mesh with the pickup truck or SUV's factory look. These steps are perfect for day-to-day work and personal travel with outdoor fun in between.
HEAVY-DUTY MATERIAL CONSTRUCTION - Made of heavy duty triangle mild steel tubing finished with matte black E-coating with superior rust and corrosion resistance. UV resistant non-slip wide step pads while providing extra protection to your vehicle.
WHAT'S INCLUDED FOR EASY INSTALLATION - Includes both driver and passenger side running boards. | Includes all hardware and brackets required to mount onto the rocker panel. | Easy bolt-on installation. | Installation can easily be done in 20 minutes. | For 2009-2011 and some 2012 models, it requires minor drilling of 1/4'' holes through the pinch weld for support brackets.
QUALITY GUARANTEED - TYGER offers a no-hassle 5 year warranty for US customers against manufacturing defects.
SHIPPING INFO
Weight: 56.00 lbs
Package Dimensions: W15xH8xL82
Free shipping to 48 states. Extra shipping for HI, AK and PR. The extra shipping will be applied during check out process
INSTALLATION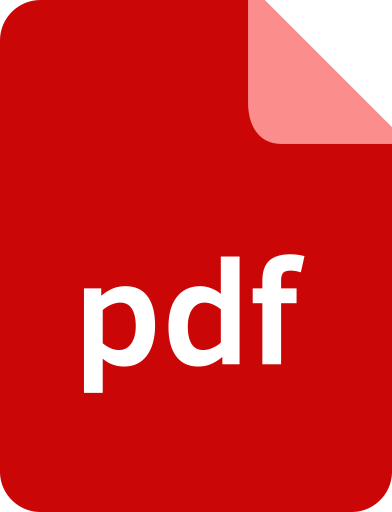 Installation.pdf
CUSTOMER REVIEWS
Reviewed by: Cristopher Mullen
Purchased from: Tyger Auto
April 22nd, 2019
Comments:
I ordered the Tyger Riser for 09-16 Dodge Ram 1500 for my husband's 2014 Dodge Ram 1500 truck. They fit perfect ! The instructions where extremely simple and the fact that everything was labeled made everything much quicker. The only thing we had was the bars themselves where labeled backwards but it wasn't a problem & it didn't slow us down at all. I have helped my husband put on several things on our vehicles and NOTHING has been as simple or as quick as these bars. I highly recommend them
Reviewed by: Kierra Mcdowell
Purchased from: Tyger Auto
April 22nd, 2019
Comments:
I just recently purchased my 2016 Ram 1500 and knew right away I would need some rails to help my wife and daughter with getting into the truck. I went forward with the order and was very happy with the product.They arrived on-time and had no damage due to shipping.You will see in the other reviews, but the one issue with these, is the labeling of the six brackets you bolt to the side of the truck to where the actual rail is attached. The front brackets have the tab facing the front, while the center and rear brackets need to have the tab facing the back. To accomplish this, look at the stamped letters on the brackets and on the driver side, in order of front to back, they should go DF, PF, DR. On the passenger side they should be PF, DF, PR. Essentially, use a PF as the center bracket on the driver side, and a DF as the center bracket on the passenger side. Aside from the above issue, the rails are sturdy and have no problem handling my 300lb weight getting in and out of the truck. My daughter (who is 5) loves them as she can easily get into the truck on her own now.The installation is straightforward, there are two ways to install, based on how your truck is configured. For mine, it was the easiest install option, as I had the holes already needed in the top and bottom of the brackets. Ensure you do not fully tighten the brackets, as it says to, before attaching the rail. You will most likely need to shift the brackets somewhat to line them up with the holes on the rail. Once you have everything attached, you can then tighten everything up.Last word of advice, if you live somewhere sunny, like Texas for me, do this in the shade or at least don't wear shorts. I ended up with some sun burnt knees....but it was worth it!
Reviewed by: Ayana Ingram
Purchased from: Tyger Auto
April 22nd, 2019
Comments:
I purchased these running boards for my 2018 Ram 1500 Quad Cab. When I got my package I noticed I was missing the hardware and was very disappointed. I called Tyger Auto and had them help me out big time. He sent me the hardware no questions asked. Forward a couple days later and I finally had all the necessary parts to install the running boards. I cannot be any happier with the fitment, the ease of installation and the look. It's almost an OEM look for a fraction of the price. I'm very satisfied and would recommend then to everyone. This is a great product backed by an amazing company! Thank you!
Reviewed by: Jayvion Rivas
Purchased from: Tyger Auto
April 22nd, 2019
Comments:
These fit perfect on my 2016 Dodge Ram 1500 quad cab, no drilling required. They are very well made, and look nice. The only reason I didn't give them a 5 star review was because the pieces could have been labeled better. There are 6 support brackets, 3 on each side. All they had to do was to label them as, drivers side, front, middle ,and back. Passenger side, front, middle, and back. They were somewhat labeled, and also some pictures, but not clearly enough.
Reviewed by: Adalyn Swanson
Purchased from: Tyger Auto
April 22nd, 2019
Comments:
I love these steps. They came extremely well packaged. Everything was wrapped and Styrofoam was used to prevent shifting. There was no scratches, dents, or dings on my order and all the pieces were there. I noticed when unpacking that some items were in a green bag and some a clear. As I separated them I noticed the green bags were all for the drivers side and clear for passenger. I had no missing pieces. I read the instructions first. They were very adequate. Could have been a little better but they sufficient. The install went well. I installed by myself and took about two hours total. Most of the time was spent on the first side as once I did one side the second side went in about half the time as I knew what I was doing then. The steps are very sturdy and nice looking. There is no wiggle or play in them what so ever.On my 2017 Dodge Ram 1500 Quad cab the front bracket location had pre-threaded holes. Yay! The center and rear holes I had to use the bolt plates. Was very easy to do.
Reviewed by: Hazel Cordova
Purchased from: Tyger Auto
April 22nd, 2019
Comments:
Just bought a 2015 RAM 1500 but it had no running boards. The dealer said he could install some for more than $600 but I was at my price limit. After searching I found these. The good reviews of others gave me the confidence I needed to order them, and I'm glad I did.Parts were of high quality, but the instructions, while accurate, were confusing because text was not near the corresponding photos. Installation on the driver's side was a little tricky, only because I did not have a helper. Once that was done and I knew what to do, the passenger side went much faster. Great product!
Reviewed by: Ashlee Richardson
Purchased from: Tyger Auto
April 22nd, 2019
Comments:
The instructions are only good for reference. I had to switch one of the brackets form drivers side to passengers side to make it work. I ended up on the driver side with 2 driver side brackets and 1 passenger side, reverse set up for passenger side. They look great except for the plastic covers that install over the brackets don't go up to the truck leaving a gap that is obvious from a distance. I will most likely make something to close the gap as I already tried to use any adjustment available.
Reviewed by: Zane English
Purchased from: Tyger Auto
April 22nd, 2019
Comments:
After a lot of research, I found these that were specifically sized for my husbands 2013 Ram 1500 5.7L Bighorn QUAD Cab. (a Huge plus)-well packaged, no damage.Instructions are easy to follow and straightforward. Only a wrench or ratchet, philips, and pliers needed.They installed well. They are solid, and a nice distance from the body/cab.You won't need to turn around and use the toe-end of your shoes to step down.You have plenty of room to just step out with your heals!They are solid, don't move, even for my six-feet, 220lbs husband.Best quality, price, and shipping.I highly recommend them.:)
Reviewed by: Jerimiah Clarke
Purchased from: Tyger Auto
April 22nd, 2019
Comments:
These are fantastic, especially when given the price point. They make it very easy for my three small children and wife to get into my 2017 RAM 1500.As others mentioned, the install directions are a bit confusing. My suggestion is to pay attention to the pictures in the instructions more than the written words or what's actually stamped on the support braces. Essentially you end up with the front brace 'pointing' towards the front of the vehicle and the center and rear braces will 'point' towards the rear of the vehicle. It take about 1.5-2 hours for one person to install, or at least it took me that long and it was about 10 degrees outside when I installed...
Reviewed by: Vivian Owen
Purchased from: Tyger Auto
April 22nd, 2019
Comments:
The instructions are just okay. We found a video, not for Tyger, and watched it just to get an idea of what we were going to do. Brackets for the front have a little plate (that holds the riser) facing the front tire. On the center and rear brackets the plate goes towards back tire, see the first photo for driver's side.The front brackets were easy to install because there were factory installed nuts on the truck. The center and rear did not have those on our truck. They say to put a bolt into the nut plate to use as a handle while putting the welded-in bolt through the hole. Well, that doesn't work because the oblong opening (under the tape) is a tad too small making it impossible to get the plate down inside as they suggest. Go ahead and hold the plate up to the hole it is supposed to go into and the the oblong hole for installation. You'll see what I mean. Tie string ( I used three pieced because I wasn't about to spend hours trying to fish out a dropped nut plate from inside the body of the truck) through the nut end. Slide the bolt end into the oblong opening and using the string (wrapped around your hand so it doesn't fall) and a pair of needle nose pliers, maneuver the plate until the bolt goes through one of the bolt openings. Immediately put on the square plastic retainer so it doesn't go anywhere (screw it on). Now use the bolt with the plastic retainer as a handle and adjust so you can cut off the strings. Loosely attach the bracket to the bolt with the plastic retainer still on. You can move the bolt around to adjust the nut inside to put the other bolt through the remaining (inside) nut. See the photos. Hope this saves you time!They look great on the truck and seem really sturdy. Most importantly, this 5'2' old lady can get into her truck a lot easier! Love them!!
Reviewed by: Sonia Martinez
Purchased from: Tyger Auto
April 22nd, 2019
Comments:
Installed on a 2014 Ram 1500. The directions where easy enough to figure out with out much trouble. My holes were not threaded on my vehicle. Achieved install in about 1.5hrs without help. Advise: Measure the distance between holes so when your installing you dont have to go back and adjust (learned my lesson on the driver side).
Reviewed by: Carlos Hoover
Purchased from: Tyger Auto
April 22nd, 2019
Comments:
I was looking for an economically priced set of nerf bars for my recently purchased 2014 Ram quad cab. I wanted something simple, dark with no chrome to match the color of the truck and not stand out too much. The Tyger Risers fit the bill for me. The instructions did mention 'leveling', but did not describe just how to do that. So even with the less than great manual, I highly recommend these. They look great on my truck, were mostly easy to install, and are very sold.
Reviewed by: Payton Keller
Purchased from: Tyger Auto
April 22nd, 2019
Comments:
Absolutely love these step bars. They have a great look and were so simple to install. I have a 2016 Ram quad cab and they fit perfectly. Installed myself in my driveway took less than an hour to do, everything lined up perfectly. I am 6' 280lbs and there is no movement what so ever from this step when I am standing on them. Highly recommend!!!!!!!
Reviewed by: Carla Glover
Purchased from: Tyger Auto
April 22nd, 2019
Comments:
Purchased for a 2017 Ram 1500 Quad Cab.Other buyers have commented the same issue with a few of the mounting brackets being mislabeled. It wasn't hard to figure it out. Just had to swap the center bracket from the passenger side and drivers side. Once done they fit perfectly and look great. Very solid and well made, hence the 5 star rating.
Reviewed by: Marlie Jennings
Purchased from: Tyger Auto
April 22nd, 2019
Comments:
I love the look of these bars on my truck. I almost went with some chrome tubes, but these promise a much easier maintenance/cleaning experience. They feel solid and look rugged.DIY installation on a 2017 Ram 1500 went relatively smoothly. The only trouble I had was that with a few of the brackets, the pre-drilled holes were a little off. I had to bend/pry the truck's pinch weld for proper alignment on one or two of them just a bit. Also, the bars were labeled with the wrong side (passenger/driver). Overall, not a bad experience.Rookie TIP: Make sure not to tighten anything until all bolts are in place.