TYGER Riser 4" fit 2009-2018 Dodge Ram 1500; 2010-2023 2500 3500; 2019-2023 Classic | Crew Cab
$179.00
Reviews (19) ★★★★★
Reviews (19) ★★★★★
FITMENT
Cab Size: Crew Cab
Cab Size Note: Only fit Crew Cab with 4 full-size doors. Not for Quad Cab or Mega Cab. (See Image for more info)
Compatible with 2009-2018 Dodge Ram 1500
Compatible with 2010-2023 Ram 2500 3500
Compatible with 2019-2023 Classic
Not Compatible with 5th Gen 2019-UP Ram 1500 New Body Style
FEATURES
TYGER AUTO focus on developing premium aftermarket auto parts that meet or exceed OE quality standards providing extra protection for your vehicle. All TYGER running boards are covered with No-Hassle warranty and will make your vehicle stand out on the street!
FITMENT - Compatible with 2009-2018 Dodge Ram 1500; 2010-2023 Ram 2500 3500; 2019-2023 Classic | Crew Cab [Cab Size Note: Only fit Crew Cab with 4 full-size doors. Not for Quad Cab or Mega Cab. (See Image for more info)] | Not compatible for 5th Gen 2019-UP Ram 1500 New Body Style
SIDE PROTECTION - provides ultimate side protection from damages for your vehicle.
CLASSIC RUNNING BOARD DESIGN - These factory-style 4 inch wide side steps are created for those who need to equip their vehicles with more subtle looking running boards to better mesh with the pickup truck or SUV's factory look. These steps are perfect for day-to-day work and personal travel with outdoor fun in between.
HEAVY-DUTY MATERIAL CONSTRUCTION - Made of heavy duty triangle mild steel tubing finished with matte black E-coating with superior rust and corrosion resistance. UV resistant non-slip wide step pads while providing extra protection to your vehicle.
WHAT'S INCLUDED FOR EASY INSTALLATION - Includes both driver and passenger side running boards. | Includes all hardware and brackets required to mount onto the rocker panel. | Easy bolt-on installation. | Installation can easily be done in 20 minutes. | For 2009-2011 and some 2012 models, it requires minor drilling of 1/4'' holes through the pinch weld for support brackets.
QUALITY GUARANTEED - TYGER offers a no-hassle 5 year warranty for US customers against manufacturing defects.
SHIPPING INFO
Weight: 49.00 lbs
Package Dimensions: W12xH7xL87
Free shipping to 48 states. Extra shipping for HI, AK and PR. The extra shipping will be applied during check out process
INSTALLATION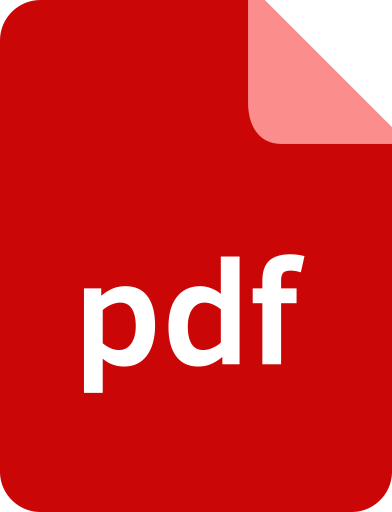 Installation.pdf
CUSTOMER REVIEWS
Reviewed by: Shane Seright
Purchased from: Tyger Auto
(Indiana) September 11th, 2021
Comments:
This is my second set of Tyger Risers. First set was on my 2016 Ram 1500 Quad Cab. These are very simple to install, my 11 year old daughter did most of the install. I like the looks and design, simple and unintrusive. On a side note the 12" drop for the cab floor makes it easier for my wife and daughter to get in the truck
Reviewed by: Trent Nunez
Purchased from: Tyger Auto
April 22nd, 2019
Comments:
I almost gave this 4 because one bracket was mislabeled but I quickly figured it out. I have a 16 Ram and the middle brackets had to be swapped left to right and right to left to fit. But works great and looks great.
Reviewed by: Jennifer Chandler
Purchased from: Tyger Auto
April 22nd, 2019
Comments:
Very nice! These rails bolted right up on my 2016 Ram 1500 Crew Cab Laramie! Perfect fit! They are solid and look great! I installed them by myself in less than an hour. I even bounced up and down on them and they didn't budge. I'm 6'1' and 200 lbs...no wiggle or play whatsoever! I would highly recommend these! Especially for the price! Well done, TYGER!
Reviewed by: Zackary Lynch
Purchased from: Tyger Auto
April 22nd, 2019
Comments:
Follow the instructions and they are as easy to install as advertized. They were too easy to install so the first one I tripled checked to make sure it was correct. I did leave off the plastic peace. I liked the Tyger Riser better without them. A personal preference I guess.
Reviewed by: Amaya Parsons
Purchased from: Tyger Auto
April 22nd, 2019
Comments:
These turned out awesome! I love the shape of them. I was leery at first of the rocker mount vs frame mount. I've only ever bought frame mount steps, so this was a leap. These these are sturdy as all heck and my worries are long gone.My truck had the factory step option so most of the riv-nuts were already installed. Heed what others have said and run a thread tap/cleaner thru the holes first if you have them pre-installed like mine. It REALLY makes a difference. The other main thing that drew me to these were the covers for the brackets. They are just cheapy covers, but they hide the rather skinny looking brackets and make a huge difference. I had the same style brackets on my silverado and it's just doesnt look right having those anemic brackets on a beefy looking truck! They do also come in color coded bags to distinguish right from left. One of mine was mispackaged and took a minute to figure out. Overall, the quality and looks are great! These are a great deal for the price, get em and save hundreds!
Reviewed by: Amber Browning
Purchased from: Tyger Auto
April 22nd, 2019
Comments:
Like many reviewers said, it took me about 90 minutes and the directions weren't the easiest things to read. However, the finished product is great and I also am 250+ lbs and the boards don't move an inch when I step on them. Would definitely recommend.
Reviewed by: Karma Michael
Purchased from: Tyger Auto
April 22nd, 2019
Comments:
Purchased this set of running boards after I had bought another brand that would not fit on my 2017 Ram 3500 dually. The difference between the two brands was the instructions and the ability to slightly modify the brackets so that I could install them on my truck. The Tyger running boards were easy to install and look great. They arrived earlier than expected. Tyger appears to be a great product and has a support system in case you need any assistance.
Reviewed by: Lyla Compton
Purchased from: Tyger Auto
April 22nd, 2019
Comments:
Very sturdy, not a lot of movement when you step on them. Look great on my truck also. For the money I am very pleased. The only problem I had, when they sent the step bars to me there was 2 driver side bars so I wasted about an hour trying to figure out why they didn't fit correctly. When I figured out what was going on I called them and they sent me the correct step bar without making me box all of it up and send it back, just had to send them a couple pictures. Costumer service was great! Even tho the company made a mistake, they fixed it without a bunch of headache so they get an A+ in my book.
Reviewed by: Liliana King
Purchased from: Tyger Auto
April 22nd, 2019
Comments:
I just ordered and installed my 2nd set of Tyger running boards. This time on a 2018 Ram 1500, previously on a 2014 Ram 1500. This time they were just as easy to install as the first time. One thing I found interesting was that the front bracket holes on my 2018 are threaded which was great and saved time, however the middle and rear bracket holes were not. These are great looking running bars and less than 1/4 the cost of the name brand. I would definitely recommend them and very easy to install.
Reviewed by: Raven Mcdowell
Purchased from: Tyger Auto
April 22nd, 2019
Comments:
I just installed these bars on my RAM 2016 crew cab. They went on relatively easy although the brackets are stamped DF - driver front, DR - driver rear, PF-passenger front, PR- passenger rear. There is no stamp for middle brackets and you have to put the additional front brackets in the middle, but on opposite sides so this is a little confusing. Also, my bars arrived with small cosmetic blems right in the center just like some others mentioned. Not big enough to fuss at customer support about asking for new ones, but this and the directions are why I give these 4 out of 5 stars. It took me about 2 hours to install and they do look nice. They are awfully heavier than I thought they'd be. I hope they don't take away from my mpgs, but they look good and work well so far.
Reviewed by: Stephany Franco
Purchased from: Tyger Auto
April 22nd, 2019
Comments:
Great looking running boards. Even better price. Delivered in about 3 days. No damage and all parts present & accounted for. Perfect fit on 2016 Ram 1500 Bighorn. Instructions are clear but could probably use some improvement. All parts are clearly labeled but best to give instructions a solid read through & lay out all the parts before starting & all will make sense. Install took me about 90min. Strong performance. No creaks, squeaks or rattles whatsoever.
Reviewed by: Sam L
Purchased from: Tyger Auto
January 21st, 2019
Comments:
Put these on my 2016 Ram Sport 4x4 Crew Cab. Definitely bang for your buck. I had a more expensive set of nerf bars on my 2014 ram and they didn't seem as sturdy as these. They are extremely well made, very easy to put on, and came with everything I needed. Best price, great product, well made. I highly recommend them.
Reviewed by: Marc Bean
Purchased from: Tyger Auto
April 22nd, 2019
Comments:
Fantastic side steps for my 2015 Ram Big Horn Crew Cab! Look great and feels solid! The instructions were a little tricky but one you get one side done, the other side is a breeze. I see a lot of reviews here that has times that differ from 20 minutes to 3 hours. Well, I didnt have the pre taped holes so, 20 minutes was out of the question but a solid 2 hrs from the time I opened the box and inventoried the parts through completion. Plastic inserts for the desired look of wider hangers is a concern but not a big one. if they fall off, then they fall off. I've had them on for about a week now and 500 miles of interstate running...all still there. Great buy and the price was good enough to allow me to buy the bed cover as well. Also a good product!
Reviewed by: Max N
Purchased from: Tyger Auto
January 29th, 2019
Comments:
The step bars were exactly as described and a great fit on my 2016 Ram 1500 Big Horn crew cab. Make sure you read the directions. The green packaged parts are for the driver's side and the clear for the passenger. Note that front bracket's vertical edge will face opposite from the center and rear brackets. The illustrations will show this if you take the time to read them. Doing this and everything will line up perfectly to the truck and bars. I do wish the step pads were a bit longer each, but they are extremely solid and look great on the truck.
Reviewed by: Mike G
Purchased from: Tyger Auto
February 1st, 2019
Comments:
Only had them on a couple days now, but these seem great. Box came a little beat up, but no damage to the boards. The instruction layout is extremely jumbled around, but once I figured out what parts to skip around to; it was a breeze. Once I had the first bracket on, I threw aside the instructions & finished the rest. Everything came labeled left & right side. However, they mislabeled the board sides, which didn't take long to figure out. It seems like they will only fit if you do it correctly. Make sure not to tighten the bolts until everything is lined up & level. Took maybe 1.5 hrs to complete, since my Ram is already pre-drilled for boards. I was quoted about $600 at the Dodge dealership when I picked up the truck. For less than $200 & 2hrs of work, I am very happy.
Reviewed by: Aaron Davis
Purchased from: Tyger Auto
February 1st, 2019
Comments:
Bought new Dodge Ram Crew Cab. Did not like dealer installed options as bars were too square and wide. Reminded me of 2x8 board. These are more oval shaped, not too flat or round. Slip resistant grips and are very nice. Dealer accessories shop installed these and the installer told me that these were the strongest and best built that he has ever put on. When he asked me where I bought these it made me feel and know I had made the right decision. Had many compliments and have nothing negative to say about this product.
Reviewed by: Chris H
Purchased from: Tyger Auto
February 1st, 2019
Comments:
Fit perfectly on 2016 ram 1500 crew cab ecodiesel. Didn't have to drill any holes bolted right on and looks great. Kids can now get in and out easily
Reviewed by: Micah Cabrera
Purchased from: Tyger Auto
April 22nd, 2019
Comments:
I got these within 3 days of ordering! wow. these were very easy to install. they are very sturdy and they look great. i am very satisfied. Total install time was about 1/2 hour in the dark mind you( with headlamp) . lined up perfectly. I would definitely recommend.
Reviewed by: Cash Ramirez
Purchased from: Tyger Auto
April 22nd, 2019
Comments:
These look great!! Very happy and the price is awesome! I put these on my 2016 Ram 2500. The part fit perfect and very easy to install. If I was forced to complain about something, the only things I can think of would be the screws that go into the pinch weld holes are a little cheap and difficult to tighten completely. Also, the little plastic bracket covers kinda suck and look cheap ... but again that is only if i am looking for a complaint. I would but these again for certain!