TYGER Riser 4" fit 15-23 F150; 17-22 F250/350 SD | Supercab
$159.00
Reviews (12) ★★★★★
Reviews (12) ★★★★★
FITMENT
Cab Size: Supercab
Cab Size Note: Only fit SuperCab with 2 full-size front doors & 2 suicided rear doors. NOT for SuperCrew. (See Image for more info)
Compatible with 2015-2023 Ford F-150
Compatible with 2017-2022 F-250 F-350 Super Duty
Not Compatible with Lightning EV model
FEATURES
TYGER AUTO focus on developing premium aftermarket auto parts that meet or exceed OE quality standards providing extra protection for your vehicle. All TYGER running boards are covered with No-Hassle warranty and will make your vehicle stand out on the street!
FITMENT - Compatible with 2015-2023 Ford F-150; 2017-2022 F-250 F-350 Super Duty | Supercab [Cab Size Note: Only fit SuperCab with 2 full-size front doors & 2 suicided rear doors. NOT for SuperCrew. (See Image for more info)] | Not compatible for Lightning EV model
SIDE PROTECTION - provides ultimate side protection from damages for your vehicle.
CLASSIC RUNNING BOARD DESIGN - These factory-style 4 inch wide side steps are created for those who need to equip their vehicles with more subtle looking running boards to better mesh with the pickup truck or SUV's factory look. These steps are perfect for day-to-day work and personal travel with outdoor fun in between.
HEAVY-DUTY MATERIAL CONSTRUCTION - Made of heavy duty triangle mild steel tubing finished with matte black E-coating with superior rust and corrosion resistance. UV resistant non-slip wide step pads while providing extra protection to your vehicle.
WHAT'S INCLUDED FOR EASY INSTALLATION - Includes both driver and passenger side running boards. | Includes all hardware and brackets required to mount onto the rocker panel. | Easy bolt-on installation. | Installation can easily be done in 20 minutes. | No drilling required.
QUALITY GUARANTEED - TYGER offers a no-hassle 5 year warranty for US customers against manufacturing defects.
SHIPPING INFO
Weight: 50.00 lbs
Package Dimensions: W17xH8xL82
Free shipping to 48 states. Extra shipping for HI, AK and PR. The extra shipping will be applied during check out process
INSTALLATION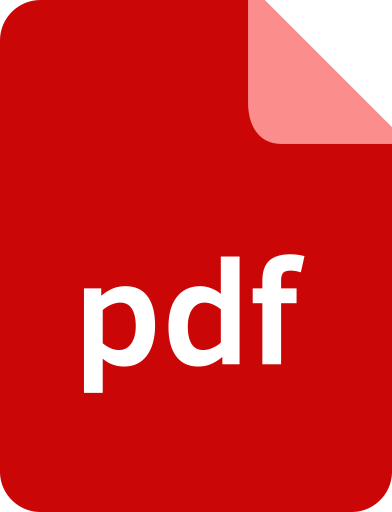 Installation.pdf
CUSTOMER REVIEWS
Reviewed by: Josephine Gould
Purchased from: Tyger Auto
April 22nd, 2019
Comments:
Very impressed with the quality. The finish was very good. They fit right onto my truck without issues. The instructions were clear and easy to follow, and the packaging was excellent. The entire install only took about 45 minutes, including getting my tools out and cleaning up / putting them away. All you need is a socket set. All in all I'm happy with my purchase,
Reviewed by: Kassandra Hubbard
Purchased from: Tyger Auto
April 22nd, 2019
Comments:
I really like the product finish and the look in the truck, also like the 'do it yourself' installation process and no complaints about the fast shipping, however i have to say that one of the 8mm bolts that attach the step to the mounting bracket keep in freely turning around after I tightened even though I'm not a super power person so I just tightened up the rest just a bit enough, I hope that it will last long.
Reviewed by: Esmeralda Hebert
Purchased from: Tyger Auto
April 22nd, 2019
Comments:
I'm a heavy set 60 year old man and it took me a little over an hour to install these step bars. The only tool I needed was a socket wrench, but could've done it with a key wrench. More importantly, these side steps look sharp on the truck and are completely sturdy when I step on them. Definitely a very good value.
Reviewed by: Joseph Galloway
Purchased from: Tyger Auto
April 22nd, 2019
Comments:
All the previous reviews are correct. It was VERY easy to install. Directions were accurate and I like the plastic protection item - small part but can save a lot down the road. Nice looking. I wanted flat style since I had the round style on my previous F150. You only need on 13mm socket with ratchet. Packed well and on time. THANKS!!
Reviewed by: Jaelynn Cook
Purchased from: Tyger Auto
April 22nd, 2019
Comments:
I put these on my 2016 F 150 super cab to help get in and out of the truck without having to 'roll' off the seats to the ground. Installation was a breeze, only took about 30 minutes to put both sides on. They dress the truck up nice and are very sturdy as i weigh 350lb. I would recommend these for anyone looking for a good, strong step at a very reasonable price.
Reviewed by: Alexandria Rivera
Purchased from: Tyger Auto
April 22nd, 2019
Comments:
Great product super easy to install. They look great on the truck!
Reviewed by: Brooklyn Sutton
Purchased from: Tyger Auto
April 22nd, 2019
Comments:
This was a great purchase. I had been looking for a while for step bars for my 2015 F150 Supercab. I couldn't understand why prices ranged so much for a metal bar to step on. Initially, I thought I needed to spend more to get a good product, but I took the risk and chose these. It was a great decision. They arrived on time and took about 45 minutes to install. It was easy and they look great.
Reviewed by: Santos Hendricks
Purchased from: Tyger Auto
April 22nd, 2019
Comments:
We have a Ford F150 and it's very difficult for some of us to get into the cab. I bought these for my husband, for Christmas, but it was just as much a gift for myself. He wasn't having too much trouble getting in and out, but it's definitely improved my ingress and egress from the cab. He & our son installed them pretty quickly and easily (if you enjoy laying on the driveway under the truck). All the parts needed were included. We're very happy with the product.
Reviewed by: Ramon Marshall
Purchased from: Tyger Auto
April 22nd, 2019
Comments:
The package arrived prior to the stated delivery date, the box was undamaged with just the right amount of shipping material, all parts were included, while the instructions appeared to be a photo copy they were easy to follow, the parts fit the truck and each other perfectly, assembly was straight forward, and about 2 hours after receipt (including a half hour for lunch) installation was complete. While its too early to assess long term durability I'm very pleased with the initial quality, fit, ease of installation, and look.
Reviewed by: Ariel Blackburn
Purchased from: Tyger Auto
April 22nd, 2019
Comments:
perfect fit....ordered these for my truck....easy to install and look great....great value for the money!
Reviewed by: Katie Scott
Purchased from: Tyger Auto
April 22nd, 2019
Comments:
Great quality product. I was super shocked how good they look and how easy they went on my 2015 F150 super cab. I love the way they look. The quality for the price can't be beat. I have been shopping around for a while and definitely believe that this is the best bang for your buck. You will not be disappointed. I will be shopping around for more Tyger products.
Reviewed by: Kianna Barron
Purchased from: Tyger Auto
April 22nd, 2019
Comments:
I got a new 2016 Ford F-150 Extended (Super, not super crew) Cab (the one with single exterior door handle on each side and the back door swings back). It's important to know which vehicle you have because the vehicle comes with bolts located to fit your running board. It (the truck) isn't that big but my wife named the BAT (Big Ass Truck) and made ooof noises when she had to climb in.Anyway, if you order the right thing and read the FAIRLY SIMPLE instructions ahead of time, own one wrench that fits (everything was same size), then it's hard to mess up.Anyway, the price was right, delivery on time, it looks good, it took less than an hour, it made wife less sarcastic about the truck. I think it even acts as a door guard vs. lesser vehicles.5+ stars (even though the picture of the mounting bracket cover isn't clear. Fortunately, there are only a few possibilities (I know, I tried them all, and went with the only one that didn't look stupid) still under an hour).