TYGER Riser 4" fit 15-23 F150/Lightning; 17-22 F250/350 SD | Supercrew Cab
$149.00
Reviews (10) ★★★★★
Reviews (10) ★★★★★
FITMENT
Cab Size: Supercrew Cab
Cab Size Note: Only fit SuperCrew with 4 full-size doors. NOT for SuperCab. (See Image for more info)
Compatible with 2015-2023 Ford F-150
Compatible with 2022-2023 Ford F-150 Lightning
Compatible with 2017-2022 F-250 F-350 Super Duty
FEATURES
TYGER AUTO focus on developing premium aftermarket auto parts that meet or exceed OE quality standards providing extra protection for your vehicle. All TYGER running boards are covered with No-Hassle warranty and will make your vehicle stand out on the street!
FITMENT - Compatible with 2015-2023 Ford F-150; 2022-2023 Ford F-150 Lightning; 2017-2022 F-250 F-350 Super Duty | Supercrew Cab [Cab Size Note: Only fit SuperCrew with 4 full-size doors. NOT for SuperCab. (See Image for more info)]
SIDE PROTECTION - provides ultimate side protection from damages for your vehicle.
CLASSIC RUNNING BOARD DESIGN - These factory-style 4 inch wide side steps are created for those who need to equip their vehicles with more subtle looking running boards to better mesh with the pickup truck or SUV's factory look. These steps are perfect for day-to-day work and personal travel with outdoor fun in between.
HEAVY-DUTY MATERIAL CONSTRUCTION - Made of heavy duty triangle mild steel tubing finished with matte black E-coating with superior rust and corrosion resistance. UV resistant non-slip wide step pads while providing extra protection to your vehicle.
WHAT'S INCLUDED FOR EASY INSTALLATION - Includes both driver and passenger side running boards. | Includes all hardware and brackets required to mount onto the rocker panel. | Easy bolt-on installation. | Installation can easily be done in 20 minutes.
QUALITY GUARANTEED - TYGER offers a no-hassle 5 year warranty for US customers against manufacturing defects.
SHIPPING INFO
Weight: 57.00 lbs
Package Dimensions: W14xH8xL84
Free shipping to 48 states. Extra shipping for HI, AK and PR. The extra shipping will be applied during check out process
INSTALLATION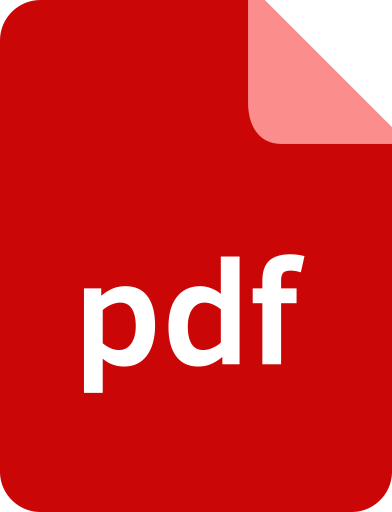 Installation.pdf
CUSTOMER REVIEWS
Reviewed by: Rose Gregory
Purchased from: Tyger Auto
April 22nd, 2019
Comments:
Excellent fit on my 2017 f250 supercrew, the ad was correct, they fit perfect. Quality appears very good and installed in about an hour
Reviewed by: Skyler Bond
Purchased from: Tyger Auto
April 22nd, 2019
Comments:
I bought these for my 2016 F150 XLT SuperCrew and they fit perfectly. All the hardware came with the product with easy to ready assembly instructions. Install took about an hour tops for both sides and they look like they came preinstalled from the dealer. Why pay $500.00 plus for Ford logo bars when these are just as good if not better. Fast easy shipping and the product arrived on time as promised. Perfect fit as the hardware aligned with the truck as promised. I've had the Ford nerf bars before on an old truck but these look so much better as they match the lines on the truck. Perfect color in the darker grey is a great match for my silver truck.
Reviewed by: Erin Mccoy
Purchased from: Tyger Auto
April 22nd, 2019
Comments:
Came in really nice packaging and was all well organized. Not a scratch on anything when I opened the box. Took no time at all to install, looks great and is extremely durable. I'm 190 and shook my truck all over the place jumping around on them. Not a single thing happened and really don't think it ever will. Coating looks amazing and so does the rubber...definitely don't look like they would only be in the $200 range. I would recommend these over the normal nerf bars or some bulky boards (really any at all) because these are clean and tucked away. Before and after photos are attached.
Reviewed by: Kiara Cox
Purchased from: Tyger Auto
April 22nd, 2019
Comments:
Bought these for my husbands truck, he loved them- they are a bit wider than the stock kind that come with the f150 but I personally like it better because when hoping on with kids it provides a safer non slip grip. They fit perfectly no need to drill extra holes or anything like that. My husband installed them himself with the help of a 9year old took him about an hour. Great buy!
Reviewed by: Georgia Mack
Purchased from: Tyger Auto
April 22nd, 2019
Comments:
I looked around and found versions of these running boards (nerf bars) for nearly double the price. I read the reviews for this one and took a chance that they would fit my 2017 F-150 Supercrew. Ordered on Saturday. Box arrived on Friday. Installed them in the dark (after putting the kids down) in about 45 minutes which includes me reading the directions first and stepping through the install.The only negative thing I have to say is that the seller is losing money by not updating their fit data. My F-150 did not show as compatible with these but I ordered them anyway. I'm glad that I did.Thanks!
Reviewed by: Brandon Sanchez
Purchased from: Tyger Auto
April 22nd, 2019
Comments:
this was actually one of the easiest parts to put on the truck. Didn'trequire any disassembly only assembly. The instructions are clear and in clear English box came packaged nicely in the running boards were securely packed within the Outter box. This is one of the best purchases I have done to date. The runningboards assembled look really amazing and have some adjustment to them with the slotted brackets. Thanks so much.
Reviewed by: Dwayne Dawson
Purchased from: Tyger Auto
April 22nd, 2019
Comments:
I'm going on 71 years old and had to use my wife's yoga mat to lie on. The only thing that was tough about the in-stall was getting up and down from that mat.
Reviewed by: Maverick Farrell
Purchased from: Tyger Auto
April 22nd, 2019
Comments:
These side steps look great on my truck! I installed them today with some minimal help from my girlfriend to hold the step as I got a couple bolts started. Took me an hour total for the install with a 13mm deep socket and a phillips screwdriver. They feel very sturdy as well when I did my 'jump on them' test! I give this a 2/10 for difficulty to install.
Reviewed by: Glenn Little
Purchased from: Tyger Auto
April 22nd, 2019
Comments:
I bought these nerf bars for my 2016 Ford F-150 XLT Crew Cab. Tyger Auto hit a home run with these! For the price (my total was $189.00 with free 3 day shipping) you can't ask for better style or workmanship. Fairly easy to install, I'm a do-it-yourselfer and change my own oil, plugs, wires, etc. and it took me about 1hr 15min. from start to finish. Now I'm maticulous when it comes to projects, so when I say start-finish I mean unpacking, lining up parts, reading instructions, installing, leveling, and full clean up. I see some on here saying 20-30min. There is just no way if you do it right, maybe if you just slapped em on and had an impact wrench then maybe, but I still doubt it. All you need is a socket wrench and a 13mm socket (at least for my truck). It helps to have an extra pair of hands to help attach the actual bars to the brackets, (you install the brackets first) especially if you have a crew cab or 4 door truck. The bars themselves are heavier and longer. I managed to do it by myself but I'm a bigger guy. The brackets are sturdy and made of steel and the nerf bars themselves are 4inch wide and made of a solid molded plastic/polymer type material, very sturdy. I would recommend this product to anyone looking to add running boards/nerf bars to their truck. Their probably are some better quality products out there but your gonna pay at least double, probably triple or more for them. For $200 you can't go wrong! Check out my photos!
Reviewed by: Boston Faulkner
Purchased from: Tyger Auto
April 22nd, 2019
Comments:
I bought a new 2018 F-150 right before the holidays. Being a bit vertically challenged, I found the height a bit more than I was comfortable with. I told my wife that all I wanted for Christmas was a set of running boards. Only detail I gave her was they needed to be black and they had to have 3 brackets per side. She took it from there and researched all the offerings out there. The Sure was easy for her to get a great understanding of the boards and the reviews posted had her convinced these would be what I was looking for. She nailed it! Extremely easy to install, well packed (no damage upon delivery), and high quality. The addition of these running boards add to the look of the truck and make it extremely easy to step into the cab! I'm a fan of your brand!