TYGER Star Armor fit 07-18 Silverado/Sierra 1500; 07-19 2500/3500HD | Crew Cab
$419.00
Reviews (6) ★★★★★
Reviews (6) ★★★★★
Fitment:
Cab Size: Crew Cab
Cab Size Note: Only fit Crew Cab with 4 full-size doors. (See Image for more info)
Compatible with 2007-2018 Chevy Silverado/GMC Sierra 1500; 2007-2019 2500 HD 3500 HD
Compatible with 2019 Silverado 1500 LD / Sierra 1500 Limited
Will not fit Classic Body Style
Features:
TYGER AUTO focus on developing premium aftermarket auto parts that meet or exceed OE quality standards providing extra protection for your vehicle. All TYGER running boards are covered with No-Hassle warranty and will make your vehicle stand out on the street!
FITMENT - Compatible with 2007-2018 Chevy Silverado/GMC Sierra 1500; 2007-2019 2500 HD 3500 HD; 2019 Silverado 1500 LD / Sierra 1500 Limited | Crew Cab [Cab Size Note: Only fit Crew Cab with 4 full-size doors. (See Image for more info)] | Will not fit Classic Body Style | Product Dimension: 85.9"L x 9.1"W x 13.0"H
THE ROCKSTAR - Star Armor is Tyger Auto's premium patented side step nerf bars designed for those who want to negotiate tougher, rocky terrain in the outdoors. Their dual girder system provides maximum underside protection from damages for your vehicle. Their STAR metal step pads serve to help you and your passengers step in and out of the cab safely. These steps are particularly useful on lifted pickup trucks & SUVs.
HEAVY-DUTY MATERIAL CONSTRUCTION - Made of heavy-duty 2 inch diameter carbon steel molded into the patented robust tri-tube structure. Pre-welded brackets help support up to 500 LBS weight capacity for each side. Dual stage E-coating powder textured black finish bolsters Star Armor with improved rust and corrosion resistance.
WHAT'S INCLUDED FOR EASY INSTALLATION - Includes both driver and passenger side bars. | Includes all hardware required to mount onto the rocker panel. Brackets are pre-welded for maximum precision and ease of installation. | Easy bolt-on installation. | Installation can easily be done in 20 minutes. | Trimming needed on 2017-Up models with plastic DEF tank cover.
QUALITY GUARANTEED - TYGER offers a no-hassle 5 year warranty for US customers against manufacturing defects.
Shipping Info:
Weight: 111.00 lbs
Package Dimensions: W19xH14xL90
Free shipping to 48 states. Extra shipping for HI, AK and PR. The extra shipping will be applied during check out process
Installation: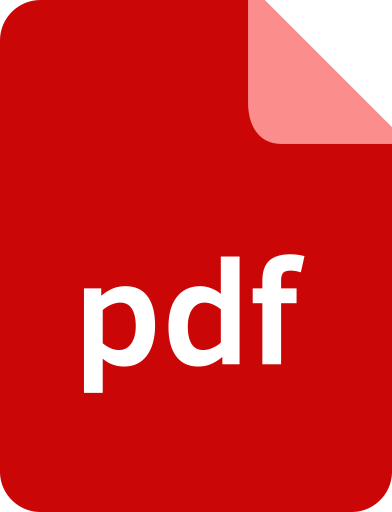 Installation.pdf
Customer Reviews:
Reviewed by: Kevin Eddy
Purchased from: Tyger Auto
December 11th, 2018
Comments:
I ordered these after a long period of time searching for running boards / nerf bars that would fit my truck. With the price point being what is was, I figured worst case I would get a year, maybe 2 out of them. When they arrived, UPS left them on my door step basically blocking anyone from using that door. Moved them inside and saw the box was ripped open and partially demolished. I assume this happened in transit, since total weight was 120 lbs. Looks like they may have been tossed around so I was a little worried the bars would be damaged. Open the box, I found the Styrofoam to be broken but the bars were in perfect condition. I guess Tyger has dealt with shipping issues and figured out how to resolve them. Once out of the box, I found the Drivers Side bar to be wrapped in green bubble wrap and the passenger side to be wrapped in white/clear bubble wrap. Easiest way to tell them apart from a distance. After removing them stock boards, very light aluminum boards it took about 45 minutes to install the drivers side board. While I did this by myself, I do recommend having help to support the boards. They are roughly 60 lbs and when laying under the truck with that on your chest, doesn't make for a whole lot of fun. The passenger side is different due to the fact they also fit the diesel models and of installing on that you have to modify around the DEF tank. Fortunately I installed on the 1500, so no worry of that for me. For the passenger side, it took about the same amount of time, roughly 45 minutes. Again, grab a helper and it will go faster. The look enhances the truck and in the 3 days I have had them on the truck, I have received a lot of compliments.
Reviewed by: Phil H
Purchased from: Tyger Auto
December 31st, 2018
Comments:
Awesome set of boards. Great quality great packaging and looks awesome on the 2010 Chevy 2500HD Diesel. Have gotten alot of compliments. As others have said it is definitely easier with at least 2 people. IĄŻm a big guy, 6ĄŻ3 280, and been wrenching my whole life and I had to get the kid, 6ĄŻ1 205, to help me get it bolted in correctly. Other than that no complaints and thatĄŻs not really a complaint. It is actually heavy enough that it stiffens the cab to the point you can tell when driving. Definitely a must have!
Reviewed by: Dan Shaw
Purchased from: Tyger Auto
January 2nd, 2019
Comments:
Looks great and very strong. Has a texture very similar to a spray-in bed liner. They are heavy and I recommend putting the vehicle on a lift to install. Most mounting holes had perfect alignment, but had to force a couple of them over about 1/16" with a pry bar to get the bolt started. They were very carefully packed in a large, sturdy box. I have no trouble recommending them.
Reviewed by: Bob Brenner
Purchased from: Tyger Auto
January 4th, 2019
Comments:
Easy installation, very nice finish. Had them both installed in about an hour and there were no surprises. I was, however, surprised by the amount of care they used in packing these steps. Came in a huge oversized box, and every inch of the steps was wrapped in several layers of bubble wrap. They are also very solid, and heavy. Very pleased with the purchase.
Reviewed by: Raymond C
Purchased from: Tyger Auto
January 10th, 2019
Comments:
What a beautiful manly looking steps, so easy to installed once you start with the driver side step. Passenger side gets even easier, I didnĄŻt need all the hardwares. My Silverado looks awesome. I only had to muscle my way to get the last bolt on the passenger side, the very first bolt, it wasnĄŻt lining correctly (could be many things). This is a very heavy duty step, very strong and nice looking. Loved it!
Reviewed by: Andy A
Purchased from: Tyger Auto
January 15th, 2019
Comments:
Best sides steps you can buy. Especially for the money. Easy to install. Definitely helps if you have a second set of hands though. Took me about 20 minutes to install these with help from a friend. VERY well made!