TYGER Star Armor fit 2015-2023 Chevy Colorado GMC Canyon | Crew Cab
$358.00
Reviews (10) ★★★★★
Reviews (10) ★★★★★
FITMENT
Cab Size: Crew Cab
Cab Size Note: Only fit Crew Cab with 4 full-size doors. (See Image for more info)
Compatible with 2015-2023 Chevy Colorado / GMC Canyon
FEATURES
TYGER AUTO focus on developing premium aftermarket auto parts that meet or exceed OE quality standards providing extra protection for your vehicle. All TYGER running boards are covered with No-Hassle warranty and will make your vehicle stand out on the street!
FITMENT - Compatible with 2015-2023 Chevy Colorado / GMC Canyon | Crew Cab [Cab Size Note: Only fit Crew Cab with 4 full-size doors. (See Image for more info)]
SIDE PROTECTION - provides ultimate side protection from damages for your vehicle.
THE ROCKSTAR - Star Armor is Tyger Auto's premium patented side step nerf bars designed for those who want to negotiate tougher, rocky terrain in the outdoors. Their dual girder system provides maximum underside protection from damages for your vehicle. Their STAR metal step pads serve to help you and your passengers step in and out of the cab safely. These steps are particularly useful on lifted pickup trucks & SUVs.
HEAVY-DUTY MATERIAL CONSTRUCTION - Made of heavy-duty 2 inch diameter carbon steel molded into the patented robust tri-tube structure. Pre-welded brackets help support up to 500 LBS weight capacity for each side. Dual stage E-coating powder textured black finish bolsters Star Armor with improved rust and corrosion resistance.
WHAT'S INCLUDED FOR EASY INSTALLATION - Includes both driver and passenger side bars. | Brackets are pre-welded for maximum precision and ease of installation. | Bolt-on installation can easily be done in 20 minutes. | Includes all hardware required to mount onto the rocker panel. | No drilling required.
QUALITY GUARANTEED - TYGER offers a no-hassle 5 year warranty for US customers against manufacturing defects.
SHIPPING INFO
Weight: 99.00 lbs
Package Dimensions: W19xH13xL82
Free shipping to 48 states. Extra shipping for HI, AK and PR. The extra shipping will be applied during check out process
INSTALLATION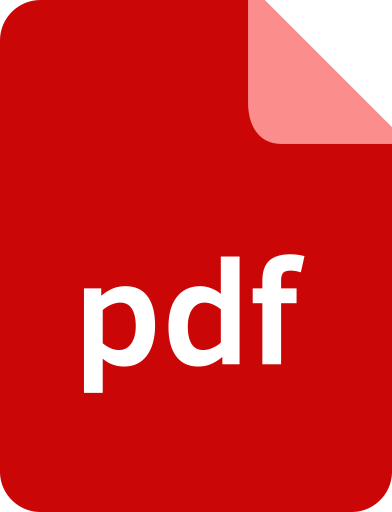 Installation.pdf
CUSTOMER REVIEWS
Reviewed by: Don McCance
Purchased from: Tyger Auto
(Texas) December 19th, 2020
Comments:
First off, I cannot say enough good things about the way these were packaged. Between the heavy gauge carton, and the generous use of foam and bubble wrapping, nothing less than an airport baggage-handler on steroids was going to hurt these steps. I was replacing the factory rails on my ZR2, and these are heavier gauge, I think better looking, and I can step up on them. I'm in my late 70's, and with the use of some jack-stands and a floor jack I did the swap-out by myself. The tygers use 3 mounts instead of 4 (because they are beefier) and the same 8.8 bolts. Compared to the originals, the mounting tabs face to the rear instead of the front of the truck (just so you know) and they don't need/use the shim plates the factory rails did. Bottom line, I think I made a great choice.
Reviewed by: Adyson Deleon
Purchased from: Tyger Auto
April 22nd, 2019
Comments:
A lot of people complained about the packaging so I was worried. Tyger must have listened because this thing was packaged really well in a thick box with lots of bubble wrap around the rails and a beefy styrofoam piece separating the 2 rails from hitting each other. Mine was perfect out of the box. I installed this on my 2018 Chevy Colorado ZR2 (Crew cab, short bed) and I was able to use the stock bolts and nut inserts from the stock rock slider. This product only has 3 mount points and the stock one has 4, but it doesn't seem to need it. The thing I like most is that it looks a lot like the stock sliders and I think it would function well if I need to skid over a rock, but I can now get in and out of the truck much easier now with the step. I didn't measure it, but it is maybe 6' shorter that the stock rails so there is less protection in front of the rear tire.
Reviewed by: Penelope Villanueva
Purchased from: Tyger Auto
April 22nd, 2019
Comments:
Easy to bolt on -- with just half the number of bolts of that other brands use since the mounting brackets are welded-on solid. Move slow and the install it might take 30 minutes per side. What I like about 'em: #1) They have that bottom 'rock-slider-like' protective bar, #2) they are close in to the vehicle so that tall people can just bypass them and the short people and toddlers and little kids that need them don't twist an ankle in the gap between the vehicle and the step, 3) The laser-cut Tyger profile and the Stars are stylish and eye-catching while providing an actual safe step for those who need it, and perfectly positioned boot-scraper for when you need it. They don't just look fantastic, they are fantastic on my 2016 Chevy Colorado 4x4.
Reviewed by: Lamar Zhang
Purchased from: Tyger Auto
April 22nd, 2019
Comments:
They fit well and I enjoy the look. Figure I'll answer a couple questions that I had but could find no answer too until installing them. The lower bar, or what I would consider the rock slider portion of these bars, does not extend lower than the underside of a 2018 Colorado. Eyeballing it, it is dang near exactly the same distance from the ground as the underside of the truck. Now for the portion you stand on. It extends about 1-1.5 inches past the width of the truck on each side. By this, I mean past the width of the flared fenders on a Colorado, and not the standing surface area. Looking at the truck from the front, the bars almost hide behind the front fender flare, however this is were I get the 1-1.5 inch figure past the width of the truck. I figured that they would add width but until installing the bars I could not find anyone saying how far past the sides of the truck they would extend. The weld quality seems nice, not a sub par weld job like I've seen on a few much more expensive nerf bars. Paint quality is black textured, that per the sheet of paper I got with them, they advised waxing the bars. To me this seems odd on a textured surface but sure, I'll bite. When installing the bars, they are a bit of a pain but not impossible to do by yourself. Once you get a couple bolts in, it's fairly simple. A second person would come in handy to hold one side in place while you get the first couple bolts in place. Also to level the bars when tightening the bolts, lift up or have a second person lift up on the outermost side of the bars to flex them up as you tighten bolts. This will save you a lot of time instead of going back and forth between tightening and loosening. Overall I'm pleased with the way they look on my truck, I am confident in their weight baring potential, glad they do not decrease my ground clearance, and give good surface area to stand on. Even happy with the 1-1.5 inches that extend past the truck, if a person swings a wild door open, they can just nail the bars and ware out their own car. Hope this helps anyone else considering these.
Reviewed by: Drake Hayden
Purchased from: Tyger Auto
April 22nd, 2019
Comments:
Liked the rock sliders that came on my Colorado ZR2 but it wasn't practical for me. I don't plan to do any off-roading so I preferred having something to step on while entering/exiting. I also didn't want my passengers sliding off my seat so this was the next best option. One of the reasons I bought these from Tyger was price and the fact that it's bolt-on. I used the original parts to mount these steps. Keep in mind these have 3 connection points and the original sliders has 4. Works great and much easier for my myself & passengers to get in and out without sliding off the seats.
Reviewed by: Krista Hickman
Purchased from: Tyger Auto
April 22nd, 2019
Comments:
Customer service has been exceptionally helpful and amended my damaged step. I'm now a few months into use and they still look like new. Extremely pleased with these steps so far. Updating rating due to the great customer service.First let me say these steps look amazing and the build quality is exceptional for the price point.2nd I have to say I was let down by the packaging. My box arrived as if it were kicked from a plane. All the plastic banding had torn thru the box and was rubbing on the steps. Now I blame this 75% on the shipper and not Tyger. The let down was the damage to one of my steps. About a 1/4 ' sized piece had a good gouge in it down to the steel. If it were not for this it would be a 5 star review without a doubt. See photos for damage. I can't justify higher than a 3 due to the size and location of the damage being right in plain view. They advertise they are ecoated, and working in and automotive ecoat facility I can attest these are likely ecoated and will last a very long time without rusting due to this. If your not familiar with the ecoat process youtube it and you'll understand how much it will help this product live rust free for years!All welds are high quality with minimal to no spatter. Very nice. All parts are thick high quality steel. Very very slid on the truck. Very easy to mount.I will post more thru the life with updates as necessary.
Reviewed by: Asa Mack
Purchased from: Tyger Auto
April 22nd, 2019
Comments:
Arrived on time. Easy to install even for a 74 year old. Minor scratches would like to know if there is a touch up kit available?
Reviewed by: Remington Andersen
Purchased from: Tyger Auto
April 22nd, 2019
Comments:
easy installation , fit my 2018 Colorado zr2 crew cab perfectly ! Made it much easier for my wife to enter the truck . With the round tube design it looks close to the factory rock sliders .
Reviewed by: Siena Larsen
Purchased from: Tyger Auto
April 22nd, 2019
Comments:
Love them, I love Air tools too. Had my stock rock sliders off and these steps on in 30 to 45 min max. used 2 jack stands for removal and instillation support. these lined up perfect with no issues. wish they would have made them 6-8 inches longer to match stock rock slider length, wish they would have put the 4th attach point on. they look so great and resemble the stock sliders but the brackets are about twice as thick and the pipes are bigger in diameter. these are heavier and seem much more sturdy than the stock sliders. makes my ZR2 look great and helps my 5' wife get in much easier. so glad I found these as they look so close to the stock sliders but have strong steel steps. my Silverado running boards from the dealer already has a crack on the plastic step. these look and feel super tuff.
Reviewed by: Ernest Petty
Purchased from: Tyger Auto
April 22nd, 2019
Comments:
I ordered these 2/27/17 and received them 3/13/17 (exactly 2 weeks), so chances are if these are listed as '1 to 2 months' it probably won't be that long to get them delivered.I bought these for my 2017 GMC Canyon SLE All Terrain Crew Cab Short Bed.The rails came very well packed in a large box. These are heavy duty and each weight about 40 lbs or so. They were pretty easy to install, and I recommend using a set of jack stands or a helper to hold them up while you thread the screws in.These are not 'Rock Sliders', they mount just like the factory side steps, but give that rock slider look (which is what I wanted). Overall, the install took me about 30 mins start to finish without a helper. You only need a 1/2' wrench and/or socket, 12 bolts total. Hardware is included, if you happen to be missing them, contact the seller, but make sure you check the box since the bag containing the instructions and hardware can easily be overlooked.The only negative comment I have is that there wasn't a torque spec for the bolts, so I just tightened them until they 'felt right', and will check them every few trips.They feel very solid, and I love the overall look compared to the factory steps. They look to be a good width to protect from most parking lot door dings, and a bonus that they cover the view of the factory pinch weld.I'm very happy with this purchase, and would highly recommend them to anyone. The great price was just icing on the cake too.Photos show what these look like on a 2017 GMC Canyon All Terrain Crew Cab in Onyx Black.