TYGER Star Armor fit 2009-2018 Dodge Ram 1500; 2019-2023 Classic | Quad Cab
$337.00
Reviews (11) ★★★★★
Reviews (11) ★★★★★
FITMENT
Cab Size: Quad Cab
Cab Size Note: Only fit Quad Cabs with 2 full-size front doors & 2 narrower rear doors. NOT for Crew Cab or Mega Cab. (See Image for more info)
Compatible with 2009-2018 Dodge Ram 1500
Compatible with 2019-2023 Classic
Not Compatible with 5th Gen 2019-UP Ram 1500 New Body Style
FEATURES
TYGER AUTO focus on developing premium aftermarket auto parts that meet or exceed OE quality standards providing extra protection for your vehicle. All TYGER running boards are covered with No-Hassle warranty and will make your vehicle stand out on the street!
FITMENT - Compatible with 2009-2018 Dodge Ram 1500; 2019-2023 Classic | Quad Cab [Cab Size Note: Only fit Quad Cabs with 2 full-size front doors & 2 narrower rear doors. NOT for Crew Cab or Mega Cab. (See Image for more info)] | Not compatible for 5th Gen 2019-UP Ram 1500 New Body Style
SIDE PROTECTION - provides ultimate side protection from damages for your vehicle.
THE ROCKSTAR - Star Armor is Tyger Auto's premium patented side step nerf bars designed for those who want to negotiate tougher, rocky terrain in the outdoors. Their dual girder system provides maximum underside protection from damages for your vehicle. Their STAR metal step pads serve to help you and your passengers step in and out of the cab safely. These steps are particularly useful on lifted pickup trucks & SUVs.
HEAVY-DUTY MATERIAL CONSTRUCTION - Made of heavy-duty 2 inch diameter carbon steel molded into the patented robust tri-tube structure. Pre-welded brackets help support up to 500 LBS weight capacity for each side. Dual stage E-coating powder textured black finish bolsters Star Armor with improved rust and corrosion resistance.
WHAT'S INCLUDED FOR EASY INSTALLATION - Includes both driver and passenger side bars. | Brackets are pre-welded for maximum precision and ease of installation. | Bolt-on installation can easily be done in 20 minutes. | Includes all hardware required to mount onto the rocker panel. | For 2009-2011 and some 2012 models, it requires minor drilling of 1/4'' holes through the pinch weld for support brackets.
QUALITY GUARANTEED - TYGER offers a no-hassle 5 year warranty for US customers against manufacturing defects.
SHIPPING INFO
Weight: 105.00 lbs
Package Dimensions: W20xH14xL81
Free shipping to 48 states. Extra shipping for HI, AK and PR. The extra shipping will be applied during check out process
INSTALLATION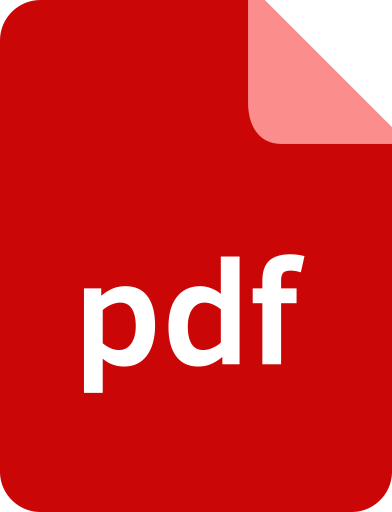 Installation.pdf
CUSTOMER REVIEWS
Reviewed by: John Michael
Purchased from: Tyger Auto
(Pennsylvania) June 12th, 2020
Comments:
These are absolutely perfect.. strong,heavy weight, and look rugged. Perfect fit and super easy to install even for a noob.
Reviewed by: William DeVries
Purchased from: Tyger Auto
March 25th, 2018
Comments:
Fast shipping and great packaging! Got here in great shape. Looking forward to installing them this weekend.
Reviewed by: Dangelo Chang
Purchased from: Tyger Auto
April 22nd, 2019
Comments:
These steps are heavy duty and look great on my 2009 Dodge Rams 1500 extended cab. Design and attachment system is very well engineered. The first side took about an 1.5 hours but the second took less than an hour once I know what to do and what tools I needed. They are heavy much heavier than my stainless steel set I removed. I recommend a helper to assist in getting the steps in place once you have the screws located in the frame rails. Also I didn't get any measurements from the dealer so here they are. Dimensions; 76' long, 6 3/8' wide and 4 7/8 deep.
Reviewed by: Trevon Warner
Purchased from: Tyger Auto
April 22nd, 2019
Comments:
I've updated this now that I've completed both rails.This is the first time we've done a rail install and it took us about an hour and a half for the first side. The instructions seemed confusing at first. We watched a YouTube video to get a better idea. Tyger should do some videos. The second side took about the same about of time for a total of 3 hours. Overall, I thought the install was pretty easy. Tightening the bolts and screws was what took up the majority of time.My only gripe is that all the parts and bolts and washers came in one big bag. Individual bags with some kind of labeling would have gone a long way. Originally, I took off a star for this, but the rails look so good I put it back.Doing the passenger side, the middle hole where you have to fish the bracket through was tight. I'm a girl with smaller hands and was able to fit my fingers through with the bracket to jiggle it through... so, you may need to get creative trying to get this bracket on. I read a review where the other guy used fishing line.We did some wheel blocks on the wheels and did not have to lift the vehicle. I have 2017 1500 Ram. The passenger side seemed a bit tighter than thde driver side. I did the original placing of the brackets and then the bolts while my dad held up the bar then did the final tightening.I also purchased the matching front guard. So, I'm excited to see the finished look.
Reviewed by: Emiliano Cantrell
Purchased from: Tyger Auto
April 22nd, 2019
Comments:
They fit great on my 2016 Ram just had to take one of the passenger support bracket and put it on the driver side for the rear support holes other then that they look great and are sturdy
Reviewed by: Brayden Fields
Purchased from: Tyger Auto
April 22nd, 2019
Comments:
Looks and work great,,very sturdy,,good height and not to bad to install,,shipping could be better slow and came in damaged,,two small gouges in them I had to touch up,,,,overall they are different than the tube bars and you will like them
Reviewed by: Bethany James
Purchased from: Tyger Auto
April 22nd, 2019
Comments:
I really like these stylish running boards. Installed them by myself in 2-3hours on my 2017 RAM Express.Very study body attachments. Parts well packaged and arrived in perfect condition.
Reviewed by: Aurora Sparks
Purchased from: Tyger Auto
April 22nd, 2019
Comments:
My husband said the nerf bars were extremely easy to install! Bolted right on with no issues. All hardware included. The nerf bars look bad ass on my brand new Delmonico Red Pearl Dodge Ram hemi truck! I absolutely love this product! Looking for a brush guard for the front! Tyger fans for life!
Reviewed by: Trenton Craig
Purchased from: Tyger Auto
April 22nd, 2019
Comments:
These step/running boards fit my 2016 Ram perfectly! They are very heavy duty, I weigh 260 and you can't feel any flex at all when I step on them. This finish is great! I would absolutely recommend these to anyone looking for a good quality product.
Reviewed by: Armani Mcbride
Purchased from: Tyger Auto
April 22nd, 2019
Comments:
This is the best set on steps I have ever installed and I have installed a few sets. They look very well made and heavy. Installed easy and very stable, the only thing that could be wrong is there could be slightly slippery if wet.
Reviewed by: Jason knisley
Purchased from: Tyger Auto
February 12th, 2020
Comments:
Great product good quality. Packaged great. Lots of protection. Very fast shipping. Would definitely use tyger auto again.