TYGER Star Armor fit 2002-2008 Dodge Ram 1500; 2003-2009 2500 3500 | Quad Cab
$364.00
Reviews (14) ★★★★★
Reviews (14) ★★★★★
FITMENT
Cab Size: Quad Cab
Cab Size Note: Only fit Quad Cabs with 2 full-size front doors & 2 narrower rear doors. NOT for Crew Cab or Mega Cab. (See Image for more info)
Compatible with 2002-2008 Dodge Ram 1500
Compatible with 2003-2009 Ram 2500 3500
Not Compatible with models with aftermarket body lift
FEATURES
TYGER AUTO focus on developing premium aftermarket auto parts that meet or exceed OE quality standards providing extra protection for your vehicle. All TYGER running boards are covered with No-Hassle warranty and will make your vehicle stand out on the street!
FITMENT - Compatible with 2002-2008 Dodge Ram 1500; 2003-2009 Ram 2500 3500 | Quad Cab [Cab Size Note: Only fit Quad Cabs with 2 full-size front doors & 2 narrower rear doors. NOT for Crew Cab or Mega Cab. (See Image for more info)] | Not compatible for models with aftermarket body lift
SIDE PROTECTION - provides ultimate side protection from damages for your vehicle.
THE ROCKSTAR - Star Armor is Tyger Auto's premium patented side step nerf bars designed for those who want to negotiate tougher, rocky terrain in the outdoors. Their dual girder system provides maximum underside protection from damages for your vehicle. Their STAR metal step pads serve to help you and your passengers step in and out of the cab safely. These steps are particularly useful on lifted pickup trucks & SUVs.
HEAVY-DUTY MATERIAL CONSTRUCTION - Made of heavy-duty 2 inch diameter carbon steel molded into the patented robust tri-tube structure. Pre-welded brackets help support up to 500 LBS weight capacity for each side. Dual stage E-coating powder textured black finish bolsters Star Armor with improved rust and corrosion resistance.
WHAT'S INCLUDED FOR EASY INSTALLATION - Includes both driver and passenger side bars. | Brackets are pre-welded for maximum precision and ease of installation. | Bolt-on installation can easily be done in 20 minutes. | Includes all hardware required to mount onto the rocker panel. | For 2009-2011 and some 2012 models, it requires minor drilling of 1/4'' holes through the pinch weld for support brackets.
QUALITY GUARANTEED - TYGER offers a no-hassle 5 year warranty for US customers against manufacturing defects.
SHIPPING INFO
Weight: 109.00 lbs
Package Dimensions: W18xH12xL82
Free shipping to 48 states. Extra shipping for HI, AK and PR. The extra shipping will be applied during check out process
INSTALLATION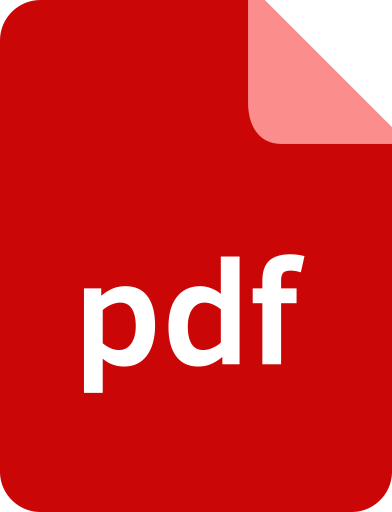 Installation.pdf
CUSTOMER REVIEWS
Reviewed by: Madalyn Lester
Purchased from: Tyger Auto
April 22nd, 2019
Comments:
Theae steps are AWESOME and cant be beat for the price! Easy intall and very sturdy. I can jump on these and have total confidence that they will hold. They bolt to the body mounts and the body. They do hang a little low (pictures) but in a lifted truck it usually wont matter. The one thing I wish they did was go to the back wheels.
Reviewed by: Kiera Mcbride
Purchased from: Tyger Auto
April 22nd, 2019
Comments:
I love the design and the finish of this product. It is bolt on that's a huge plus. However I have one complaint the rear passenger side bracket did not fit properly and had to be notched out in order for it to properly fit up. If that bracket would of fit would be 5 stars
Reviewed by: Alyssa Benson
Purchased from: Tyger Auto
April 22nd, 2019
Comments:
Great product quality. Easy to blot on. Bolts on to three body/frame bolts so super secure and strong. It is a bit heavier than I would of liked as i dont want to weight down the truck but not that big of a dea.
Reviewed by: Dominic Pearson
Purchased from: Tyger Auto
April 22nd, 2019
Comments:
Excellent set of steps well built!
Reviewed by: Ivan Fuller
Purchased from: Tyger Auto
April 22nd, 2019
Comments:
Step bars even better than advertised. These bars have supports that run back to the cab mounts. Very easy install and very sturdy.
Reviewed by: Marlee Gonzalez
Purchased from: Tyger Auto
April 22nd, 2019
Comments:
Great item compared to others, quality built and installation was simple with no drilling. Would and have recommended this product to friends and others
Reviewed by: Lyric Krause
Purchased from: Tyger Auto
April 22nd, 2019
Comments:
I have a 05 Ram 3500 with the full four doors. The steps I had on my truck had begun to rust out so I just took them off and scrapped them. Little did I know that it would create such a problem for my three small children, wife, and anybody else to climb into my truck. When I found these steps, I immediately loved the look. I ordered them and when they got here I knew they were immediately better than the last set I had as the UPS man just drug the box out of his truck and left it laying in my carport. I love they have three frame supports, the last set I had only had two. These have an additional support in the middle and the steps feel sturdy when you step on them. The finish looks amazing and the etched steps give them an aggressive look. I would buy these again, but at this point I think they will outlast this truck.
Reviewed by: Kristoffer Costa
Purchased from: Tyger Auto
October 8th, 2018
Comments:
These steps were just what i was looking for. They arrived in a big box that was packed unbelievable.. The box was padded..steps were bubble wrapped.. Shrink wrapped. Arrived in perfect condition. Detailed instructions.. Took me about 2-2.5 hrs by myself. The look and quality are great and you cant beat the price. I would defineatly buy these again without a doubt.
Reviewed by: Kianna Stewart
Purchased from: Tyger Auto
April 22nd, 2019
Comments:
These look great, very sturdy and well built, Alot heavier than any other bars I have ever installed, not saying you need 2 people but it made it so much easier to do and handle due to the weight. Fit closer to the truck than other bars and for me a cleaner finished look. Finish looks rugged but yet clean aswell.
Reviewed by: Keely Caldwell
Purchased from: Tyger Auto
April 22nd, 2019
Comments:
Fairly easy to mount with a helper, but I had a body mount squeak afterward. After loosening and re-tightening all of the bolts a number of times across a few months, the squeak magically went away one day. I've received a number of compliments on them, and I'm super happy with them.
Reviewed by: Maggie Bray
Purchased from: Tyger Auto
April 22nd, 2019
Comments:
THIS IS THE FIRST TIME IVE DONE A REVIEW WITHOUT BEING ASKED. THESE BOARDS ARE IMPRESSIVE! UNLIKE THE FACTORY BOARDS THAT ONLY CONNECT IN THREE PLACES, THESE CONNECT IN SIX. I INSTALLED ALONE IN 1 HOUR. I RECOMMEND HAVING A SECOND PAIR OF HANDS. SUPER STURDY! IM ALMOST 200LBS AND THEY DONT EVEN KNOW IM JUMPING UP AND DOWN ON EM!
Reviewed by: Ryleigh Norris
Purchased from: Tyger Auto
April 22nd, 2019
Comments:
I've been looking at armor (aka nerf em bars, side steps, rails, rock sliders, etc) for my truck for over year now. The biggest issue has always been the price. I can't justify spending over $1000 for a few pieces of metal that's been welded together. The armor I've been looking at was in the range of $800-1200, so I've been putting off the purchase. The second issue was that there were no cool armor for Dodge trucks, especially an older model like a 2005. Usually I could find the simple 1 bar setup or flat step style bar, but for the most part they look like belong on grandpa's truck. I had seen the Smittybilt XRC bars on several Jeep JKs over the years and loved those bars. The whole multiple bar look is tough and looks awesome. In fact, Smittybilt put out a press release in March 2015 that they were coming out with similar bars for Dodge, Ford, Toyota, but never gave a release date. About a year later I called them and they said it was a mistake that they released the info because they still were not done with R&D on the bars and they had no idea if they bars would even come out. To this day, they still have not put out those bars.I was very disappointed, until last week.....I found this TygerAuto armor when I was searching for something else for my truck. I saw the price and couldn't believe it. I started researching the product and found that it's a good solid piece. I ordered it up and in less then a week I had the armor on my doorstep. The box was hammered and destroyed so I figured it was going to be a busted up set of bars that I would have to return. But I found that the interior packaging was rock solid and the bars were 100% perfect, no dings, dents, or otherwise. There were 3 huge pieces of foam surrounding the bars and each bar was wrapped in bubble wrap. I was highly shocked at how well this packaging stranded up and how well the bars were protected. Being that the armor was so cheap I kept looking for the pitfalls; missing bolts, holes not aligning, cheap materials, bad workmanship, etc. but I could not find one thing wrong with this armor. I installed both bars in less then 2.5 hours. The install was extremely easy and all bolts and nuts were accounted for. At the end of the day, I was so happy with this purchase. I searched Tyger's website hoping they also had armor-style bumpers too. So Tyger, if you are reading, please add bumpers to your line up! :)I would highly recommend this product to anybody who owns a Dodge RAM. Without a doubt, you will be just as happy as I am now. This is a great vendor too, they got the product out in record time and I had no issues with them at all.See the photos for the final product install.
Reviewed by: Elliott Bates
Purchased from: Tyger Auto
April 22nd, 2019
Comments:
I bought these for my 2003 dodge quad cab. AMAZING!!!!! They fit great tucked right up by the doors, within an inch. Overkill on mounting brackets Zero flex. great tube design, if your looking for steps these are the ticket. Good price and super easy install, took under 45 min.
Reviewed by: Angie Hicks
Purchased from: Tyger Auto
April 22nd, 2019
Comments:
I bought these to replace Westin nerf bars and update the look of my 06 Dodge Ram 2500. I love them! The fit/finish was superb! While two people would make the install easier, it can be done by one. Just take your time and read the instructions!