TYGER Star Armor fit 2007-2021 Toyota Tundra | Double Cab
$327.00
Reviews (10) ★★★★★
Reviews (10) ★★★★★
FITMENT
Cab Size: Double Cab
Cab Size Note: Only fit Double Cab with 2 full-size front doors & 2 narrower rear doors. NOT for CrewMax Cab with 4 full-size doors. (See Image for more info)
Compatible with 2007-2021 Toyota Tundra
FEATURES
TYGER AUTO focus on developing premium aftermarket auto parts that meet or exceed OE quality standards providing extra protection for your vehicle. All TYGER running boards are covered with No-Hassle warranty and will make your vehicle stand out on the street!
FITMENT - Compatible with 2007-2021 Toyota Tundra | Double Cab [Cab Size Note: Only fit Double Cab with 2 full-size front doors & 2 narrower rear doors. NOT for CrewMax Cab with 4 full-size doors. (See Image for more info)]
SIDE PROTECTION - provides ultimate side protection from damages for your vehicle.
THE ROCKSTAR - Star Armor is Tyger Auto's premium patented side step nerf bars designed for those who want to negotiate tougher, rocky terrain in the outdoors. Their dual girder system provides maximum underside protection from damages for your vehicle. Their STAR metal step pads serve to help you and your passengers step in and out of the cab safely. These steps are particularly useful on lifted pickup trucks & SUVs.
HEAVY-DUTY MATERIAL CONSTRUCTION - Made of heavy-duty 2 inch diameter carbon steel molded into the patented robust tri-tube structure. Pre-welded brackets help support up to 500 LBS weight capacity for each side. Dual stage E-coating powder textured black finish bolsters Star Armor with improved rust and corrosion resistance.
WHAT'S INCLUDED FOR EASY INSTALLATION - Includes both driver and passenger side bars. | Brackets are pre-welded for maximum precision and ease of installation. | Bolt-on installation can easily be done in 20 minutes. | Includes all hardware required to mount onto the rocker panel. | No drilling required.
QUALITY GUARANTEED - TYGER offers a no-hassle 5 year warranty for US customers against manufacturing defects.
SHIPPING INFO
Weight: 88.00 lbs
Package Dimensions: W15xH15xL78
Free shipping to 48 states. Extra shipping for HI, AK and PR. The extra shipping will be applied during check out process
INSTALLATION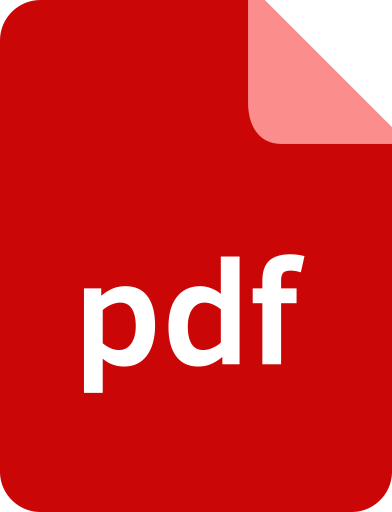 Installation.pdf
CUSTOMER REVIEWS
Reviewed by: Jayvon Hoffman
Purchased from: Tyger Auto
April 22nd, 2019
Comments:
These side steps are amazing!! Super heavy duty glossy black rough finished non slip surface. These things are rugged and ready for duty. Arrived boxed and foam wrapped impeccably and I installed them in under 30 minutes by myself. They are very heavy and I had to lay it on my leg while I supported the front side and installed the bolts, after that it was as easy as turning your socket wrench 6 bolts with washers per side. I am very happy with the price and quality of these side steps.
Reviewed by: Lailah Mora
Purchased from: Tyger Auto
April 22nd, 2019
Comments:
Very nice well built sturdy product. Took a brother, jeeper creeper, impact wrench, a 12mm, and a 13mm (for the bolts that comes with it). It took maybe 10 mins to install.
Reviewed by: Kolby Patel
Purchased from: Tyger Auto
April 22nd, 2019
Comments:
they look better than the picture. They went on easy with some help and are really sturdy. Very pleased with this purchase.
Reviewed by: Gaven Austin
Purchased from: Tyger Auto
April 22nd, 2019
Comments:
These side steps are awesome! Well built, easy to install, and very eye catching on my charcoal grey Tundra. Installation - while the instructions are clear the photos are a bit difficult to see exactly where the Tundra existing bolts are located. It took a bit of hunting under the frame, but once I found the first one the rest where easy. Note there are four pre-drilled locations per side, but the step only uses three...very obvious, just line up the step brackets. I installed the steps alone so it was a bit challenging to get the bolts started. I used a furniture dolly built up with some scrap 4x4 to help mate up the steps to the truck frame. I recommend a helper, if available, as they are very heavy.My only critique was (hence 4-stars, vs 5) the shipping carton was nearly in shreds and taped up when it arrived. Clearly these things are heavy and need some serious packing. Fortunately, the package of bolts and instructions remained in the carton.
Reviewed by: Cristian Costa
Purchased from: Tyger Auto
April 22nd, 2019
Comments:
Absolutely couldn't be happier with this kit. Showed up a day early; for some that may be a problem but not for me! These are packaged to fall off a train and not be damaged. These are genuinely as heavy duty as everyone says they are. While it would be better to have a friend there to help, I did this by myself in less than 30 minutes; yes by myself in less than 30 minutes. You'll need a 1/2 socket for the provided hardware and a 12mm for the removal of the stock bolts. I laid down parallel to the truck, pulled the bar up onto me and just started the two center nuts. Once that was done each remaining set of nuts was a piece of cake. Everything fit like a glove and the they look amazing. These are on my 2018 Tundra Double cab TRD Off Road Limited.
Reviewed by: Emerson Pope
Purchased from: Tyger Auto
April 22nd, 2019
Comments:
Ordered these for my 2017 Toyota Tundra double cab. Package arrived quickly and these were packed well. I could not believe how heavy these things were. These are HEAVY duty and are BEAST built! They installed very easy after I removed factory bolts. Took two of us to hold them in place while finger tightening the supplied bolts. Total install time was about an hour which included unpacking, getting needed tools, (12MM socket to remove factory bolts, and a 13MM socket to install new bolts) and putting tools away. Not sure how they will hold up, but just by the weight, looks and feel of them, they will hold up very well for a long time. FYI... they do not bolt to the truck frame, and are attached at the existing holes with bolts already in the holes on the underside of the cab. They are solidly mounted, and I had myself and my helper (he's 240lbs and I'm 220lbs) stand on the bars and they were still rock solid. If you are looking for heavy duty looking and working 'nerf bars' that would truly protect your undercab rocker panels, these are the ones!
Reviewed by: Camille Terrell
Purchased from: Tyger Auto
April 22nd, 2019
Comments:
The Tyger step bars are aggressive looking, offer a lot of protection on the under side of the doors, and serve as the perfect height step to get into my Tundra. They were also very easy to instal with preexisting bolts and holes in the truck. Holes were perfectly drilled and no modifications were required. Installation took about 10 minutes per side and look great.
Reviewed by: Anthony Ward
Purchased from: Tyger Auto
April 22nd, 2019
Comments:
These were exactly as promised. They were packaged very well, easy instructions and were installed in under 30 minutes. And best of all, they look awesome on my 2012 Tundra.
Reviewed by: Mauricio Jordan
Purchased from: Tyger Auto
April 22nd, 2019
Comments:
THE TOUGHEST OF NERF BARS I HAVE EVER SEEN! When I received the bars via US Mail I was astounded by how heavy the box was, about 150 lbs. I knew these bars were the best choice for my brand new 2016 Tundra. Removing packaging I found that the bars are very well protected even the though the box was in rough shape, not a scratch on them when unwrapped. The coating is tough as nails and has a subdued parkerized look, not too shiny not too dull. Installation was a breeze and took only an hour, including prep of tools and floor. Instructions on installation are straight forward and simple to follow even for the weekend mechanic . The bolts removed are metric and bolts installed are SAE. When mounting bars, I was amazed at how precise the bars fit into place and not really a whole lot of adjustments need to made. Installation can and was done by one person with supports and light. These nerf bars are the second item I have purchased from Tyger and I have been impressed by price and quality. These do fit a 2016 Tundra double cab like a glove. The seller is from Cali. so shipping is a little slower than I like but seller is very courteous and knowledgeable of product. These bars will be the toughest thing outside your truck.
Reviewed by: Alisa Ramirez
Purchased from: Tyger Auto
April 22nd, 2019
Comments:
Five stars for looks, easy of installation, and quality. One star, however for shipping. I mean that the carton was badly battered when it arrived and of course I wasn't home to complain. Both running boards had damage to the ends of the steel tubes and plastic end caps because they had broken through the end of the box. The Styrofoam packing was all broken from the rough handling which in itself isn't a problem but obviously the running boards were moving inside the box and I'm surprised there wasn't more damage. Luckily I was able to repair the ends of the tubes and straighten the caps with some heat. Not worth retuning them in long run. The five stars are for the boards themselves. Built like a tank and look great on my truck. It took less than 2 hrs working alone to install them. Did I say they look great!