TYGER Star Armor fit 2010-2023 Toyota 4Runner (Exclude Limited; Nightshade; TRD Sport; 10-13 SR5)
$338.00
Reviews (19) ★★★★★
Reviews (19) ★★★★★
FITMENT
Compatible with 2010-2023 Toyota 4Runner (Exclude models with rocker panel side cladding)
Not Compatible with 2010-2013 SR5; 2010-2023 Limited; 2019-2022 Nightshade and 2022-2023 TRD Sport models; models with Lower Rocker Panel Extensions
FEATURES
TYGER AUTO focus on developing premium aftermarket auto parts that meet or exceed OE quality standards providing extra protection for your vehicle. All TYGER running boards are covered with No-Hassle warranty and will make your vehicle stand out on the street!
FITMENT - Compatible with 2010-2023 Toyota 4Runner (Exclude models with rocker panel side cladding) | Not compatible for 2010-2013 SR5; 2010-2023 Limited; 2019-2022 Nightshade and 2022-2023 TRD Sport models; models with Lower Rocker Panel Extensions
SIDE PROTECTION - provides ultimate side protection from damages for your vehicle.
THE ROCKSTAR - Star Armor is Tyger Auto's premium patented side step nerf bars designed for those who want to negotiate tougher, rocky terrain in the outdoors. Their dual girder system provides maximum underside protection from damages for your vehicle. Their STAR metal step pads serve to help you and your passengers step in and out of the cab safely. These steps are particularly useful on lifted pickup trucks & SUVs.
HEAVY-DUTY MATERIAL CONSTRUCTION - Made of heavy-duty 2 inch diameter carbon steel molded into the patented robust tri-tube structure. Pre-welded brackets help support up to 500 LBS weight capacity for each side. Dual stage E-coating powder textured black finish bolsters Star Armor with improved rust and corrosion resistance.
WHAT'S INCLUDED FOR EASY INSTALLATION - Includes both driver and passenger side bars. | Brackets are pre-welded for maximum precision and ease of installation. | Bolt-on installation can easily be done in 20 minutes. | Includes all hardware required to mount onto the rocker panel. | No drilling required.
QUALITY GUARANTEED - TYGER offers a no-hassle 5 year warranty for US customers against manufacturing defects.
SHIPPING INFO
Weight: 88.00 lbs
Package Dimensions: W21xH14xL71
Free shipping to 48 states. Extra shipping for HI, AK and PR. The extra shipping will be applied during check out process
INSTALLATION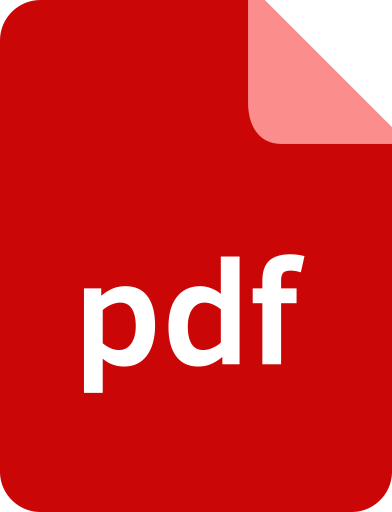 Installation.pdf
CUSTOMER REVIEWS
Reviewed by: Kandice P Burleson
Purchased from: Tyger Auto
(OK) December 27th, 2020
Comments:
These side rails are perfect for my 4 Runner!! No more door dings for sure and I love they are almost flush with the frame. Took ten minutes to install!!
Reviewed by: Allan lemley
Purchased from: Tyger Auto
(Taos, nm) July 15th, 2020
Comments:
Easy installation. Looks great. Had to call a Toyota rep to get a straight answer on wether this would fit the 2020 venture edition. It's the same as the TRDPro. Tyger needs to add this to their web, or lose potential sales! Almost moved on...
Reviewed by: Jillian Stark
Purchased from: Tyger Auto
April 22nd, 2019
Comments:
Very nice quality product, good looking, rugged and fits perfectly. I installed them in about an hour with just a socket wrench. Installation would have been quicker except I checked the bolt size on the running boards before I went out to the 4Runner, Tyger uses bolts with 1/2' heads. I started to take off the factory bolts, and Toyota bolts the inside front bolts on really tightly, my wrench was slipping and I was worried I was going to strip the bolt - then it hit me, I bet Toyota is using metric bolts. I swapped the 1/2' socket out for a 12mm and was able to crank the bolt right out.Also, the running boards are kind of heavy, I guess 40 lbs a piece. I'm a big guy, so I was able to lay the board across my chest while I laid on my back under the truck to manuver it into place and get the bolts started - if you are smaller, you might want to use a jack or something (or get some help)
Reviewed by: Lyric Trevino
Purchased from: Tyger Auto
April 22nd, 2019
Comments:
Impressed with these. They took my husband about 30 min to install on our 2018 4Runner, SR5. I really like that they are textured too. I feel like that will help in slick conditions. They look great and they help me (I'm 5'4) and our toddler, climb in and out a lot better! 5 stars from me!!
Reviewed by: Ashtyn Abbott
Purchased from: Tyger Auto
April 22nd, 2019
Comments:
This bolts to the body and Not the frame of the 4runner. Basically a glorified running board that will protect against shopping carts or vehicle doors. I would not recommend using these as rock sliders. You'll end up with a warped body if you try it against rocks. The installation was simple but make sure you only have all bolts half thread so that the front Bolts are easier to install. Looks great and makes entering my 4runner much more convenient. I'm happy with the board for now because of the value but will be opting for true rock sliders in the future.
Reviewed by: Tyshawn Burch
Purchased from: Tyger Auto
April 22nd, 2019
Comments:
Quick ship. 30 minute install on 2017 4Runner TRD off road. Arrived in perfect condition and look great!
Reviewed by: Hope Crawford
Purchased from: Tyger Auto
April 22nd, 2019
Comments:
They arrived in a well packaged box covered in bubble wrap. It also had easy instructions to follow. Well remove 6 bolts from each side of the vehicle install rails with provided 6 bolts and washers per side. Fits My 2018 4Runner SR5 perfectly. And only took 45 minuets total to install. But I used a cordless drill with a socket attachment to speed it up the installation.
Reviewed by: Jeffrey Hayes
Purchased from: Tyger Auto
April 22nd, 2019
Comments:
Contrary to what the manufacturer says...these WILL fit on early model SR5s and Limited 4Runners. You just have to remove the rocker panel (the part with the chrome strip) if you are putting them on the 2010-2013 SR5s or any Limited. I did it on my 2011 SR5 and looks good in my opinion. There is a portion under the door that won't have a 'finished trim' piece but it does not bother me. Took 30 minutes to take both rocker panelsl off and 30 to put on both rails. Same bolt holes are used for both.
Reviewed by: Maritza Walker
Purchased from: Tyger Auto
April 22nd, 2019
Comments:
Just installed these, they were pretty easy to install. They look great on my 2018 Toyota 4Runner and seem to be quality!
Reviewed by: Eric Schultz
Purchased from: Tyger Auto
April 22nd, 2019
Comments:
its a heavy duty running board i like the quality and packaging of it. fits perfectly to my 4runner 2016 and its so easy to install. highly recommended
Reviewed by: Asher Robinson
Purchased from: Tyger Auto
April 22nd, 2019
Comments:
I think these look great, and offer some real additional protection for the rocker panels and the underside of the truck, even though they are not billed as rock sliders. They also seem to be holding up to the snow, salt and dirt roads of maine in the winter exceptionally well. No sign of wear or rust. I shot about a can of Fluid Film inside before installation to give additional rot protection, but the factory powder coat wrinkle finish appears to be really tough stuff.
Reviewed by: Nyasia Lawson
Purchased from: Tyger Auto
April 22nd, 2019
Comments:
Perfect fit!! Looks great! Shipping took forever bur worth the wait!
Reviewed by: Alvin Torres
Purchased from: Tyger Auto
April 22nd, 2019
Comments:
Awesomeness! Perfect fit, very strong, nothing bad to say at all!
Reviewed by: Royce Stafford
Purchased from: Tyger Auto
April 22nd, 2019
Comments:
These things are bad-ass. Fit perfect and Super easy to install, I was able to do it by myself in about 30 minutes. Heck, it took longer to unpackaged them than it did to install them. That being said, mine were dented on the end from shipping but the packing appeared to be adequate. I think I just got a super rough shipper. I'd buy again and have already recommended to a friend.
Reviewed by: Jakayla Sloan
Purchased from: Tyger Auto
April 22nd, 2019
Comments:
Packaging was excellent. Installation was easy. They look great!
Reviewed by: Marlene Nguyen
Purchased from: Tyger Auto
April 22nd, 2019
Comments:
Looks good other than I don't love the stars on the step pads. Installation was easy and they are very firm with no flex at all. The only negative is the instructions say to wax, but I've yet to find a wax that doesn't leave white spots everywhere. I've tried real wax and newer engineered wax. The good news is there is no sign of rust after three months like many other steps you see.
Reviewed by: Kaitlyn Rowland
Purchased from: Tyger Auto
April 22nd, 2019
Comments:
Love the (mean) look of these running boards and they were easy to install (just a little heavy for one person).
Reviewed by: Miya Dominguez
Purchased from: Tyger Auto
April 22nd, 2019
Comments:
I purchased these for my 2014 4runner SR5. I went with these because of the price point and I liked the look compared to the basic nerf bar style or like what N-fab sells. I don't drive over boulders so sliders were overkill and didn't do much to help my wife or daughter get into the vehicle. Shipping was quick. Product was very well packaged. Fit was spot on. Quality appears to be excellent but time will tell. These mount where the factory running boards would mount, not to the frame. The gap between the body and step is small, which I appreciate. If you're looking for an alternative to factory or n-fab, these are it.
Reviewed by: Kamden Barton
Purchased from: Tyger Auto
April 22nd, 2019
Comments:
These side steps are awesome! They are sturdy, functional and I tested them in the rain and they had really good grip. They were pretty easy to install. I read someone else's review and they said they used car jack stands to help hold them up while installing. I did the same thing and I was able to install them without anyone helping. Once I figured out the passenger side I was able to quickly install the driver's side. I highly recommend these!