TYGER Star Armor fit 2007-2018 Jeep Wrangler JK 2-Door (Exclude JL)
$279.00
Reviews (5) ★★★★★
Reviews (5) ★★★★★
FITMENT
Compatible with 2007-2018 Jeep Wrangler JK 2-Door
Not Compatible with JL model
FEATURES
TYGER AUTO focus on developing premium aftermarket auto parts that meet or exceed OE quality standards providing extra protection for your vehicle. All TYGER running boards are covered with No-Hassle warranty and will make your vehicle stand out on the street!
FITMENT - Compatible with 2007-2018 Jeep Wrangler JK 2-Door | Not compatible for JL model
SIDE PROTECTION - provides ultimate side protection from damages for your vehicle.
THE ROCKSTAR - Star Armor is Tyger Auto's premium patented side step nerf bars designed for those who want to negotiate tougher, rocky terrain in the outdoors. Their dual girder system provides maximum underside protection from damages for your vehicle. Their STAR metal step pads serve to help you and your passengers step in and out of the cab safely. These steps are particularly useful on lifted pickup trucks & SUVs.
HEAVY-DUTY MATERIAL CONSTRUCTION - Made of heavy-duty 2 inch diameter carbon steel molded into the patented robust tri-tube structure. Pre-welded brackets help support up to 500 LBS weight capacity for each side. Dual stage E-coating powder textured black finish bolsters Star Armor with improved rust and corrosion resistance.
WHAT'S INCLUDED FOR EASY INSTALLATION - Includes both driver and passenger side bars. | Brackets are pre-welded for maximum precision and ease of installation. | Bolt-on installation can easily be done in 20 minutes. | Includes all hardware required to mount onto the rocker panel. | Factory rock rails must be removed prior to installation. No drilling required.
QUALITY GUARANTEED - TYGER offers a no-hassle 5 year warranty for US customers against manufacturing defects.
SHIPPING INFO
Weight: 65.00 lbs
Package Dimensions: W15xH12xL60
Free shipping to 48 states. Extra shipping for HI, AK and PR. The extra shipping will be applied during check out process
INSTALLATION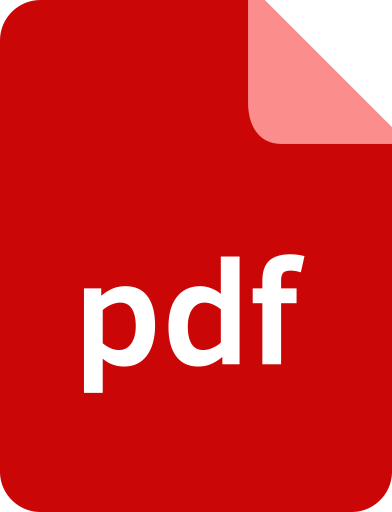 Installation.pdf
CUSTOMER REVIEWS
Reviewed by: Dan Cario
Purchased from: Tyger Auto
January 21st, 2019
Comments:
Ordered these for my 2013 rubicon. I removed the stock rock rails the night before and got to the instal of these the next day. They arrived well packed and without even a scratch on them. The rails are heavy so I will warn anyone doing a solo install to be careful. I was able to get it done in about 2 hours (the learning curve first in about an hour and a half the second in 30 mins. They went in with the hardware supplied w no real issues other than working alone made it difficult to get the screws, washers and nuts in while holding the rail in place. Overall great quality and price I highly recommend these rails.
Reviewed by: Christopher Martino
Purchased from: Tyger Auto
February 1st, 2019
Comments:
It took almost EXACTLY 90 minutes to install. 1hr on the driver side (to figure out the bolt configuration) and 30 minutes on the passenger side (easy once you got the layout down). I installed this by myself with a socket set. They send all of the hardware you need with it, it comes with a set of TWO (2) so you only need to place an order for ONE (1). The holes did line up a little funny, but it's also probably because I was doing the install solo, and they recommend with a partner, but it can totally be done solo. Can't wait to get these suckers into action and see what they can really do. For the price, and free shipping, for a rock slider/nerf bar combo, they are a STEAL, plus they look AWESOME on my JK2dr!
Reviewed by: Clifton Gillette
Purchased from: Tyger Auto
February 1st, 2019
Comments:
Over a year ago, I purchased these sidesteps for my sister's new jeep. I was impressed with the design and quality. They were easy to install. A few months ago I started to notice rust stains on one side. After looking closely, I found that there was a hole in one of the welds which allowed water in and out of the inside of the step. I reached out to Tyger Auto and explained, with photos, the issue. With two weeks I had a new side step. I know all products have an issue occasionally, but I am very pleased to have purchase a product from a company that stands behind the products they make. I will definitely recommend and purchase from Tyger Auto again.
Reviewed by: Chris N
Purchased from: Tyger Auto
February 1st, 2019
Comments:
I installed these on a 2015 Wrangler in less than 40 minutes including unpacking and clean-up. Parts seem well made and look good on the Jeep. Since I didn't have a helper, I used a floor jack to lift them into place. Provided hardware went right in with zero issues.
Reviewed by: James N
Purchased from: Tyger Auto
February 1st, 2019
Comments:
It took me a while to finally purchase these as I was looking for a nice step but a good look as well. Once they arrived I was impressed from the start first these are much heavier gauge then I expected second the textured finish is great on wet days and finally they look great on my jeep. I had no finish issues with these and the install is quick and easy I don't think I had more than an hour installing these which included the removal of my old ones. If your looking for a good functional product with a good look you wont be disappointed.