T1 Soft Rollup Fit 2002-2018 Ram 1500; 2019-2021 Classic | 6'4" Bed (76") TG-BC1D9014
$228.00
Reviews (17) ★★★★★
Reviews (17) ★★★★★
Fitment:
Truck Bed: Fleetside
Bed Length: 6'4"
Compatible with 2002-2018 Dodge Ram 1500 (2019-2021 Classic Only)
Not compatible for models with Ram Box
Cab size does not matter as long as you have the correct model and bed size.
Features:
Tyger Auto's T1 Soft Roll-up Tonneau Cover combines daily utility and clean style in one full package. Opening and closing of the bed cover is made easy by using a quick release mechanism that allows for the velcro secured marine grade 24 oz. vinyl tarp to be rolled-up and locked to the back of the cab that maximizes the opening and access of the bed. This soft rolling and lockable tonneau cover that mounts on top of the truck bed rails with the ease of no-drill installation offers up to 13% of gas savings. Tyger Auto focuses on developing premium aftermarket auto parts that meet or exceed OE quality standards backed by hassle-free warranty!
US Design Patented
Cover is dual-coated and made out of heavy duty 24oz. marine-grade vinyl, with built-in horizontal crossbars that offer support when cover is lying flat; and roll up with the tarp to provide full bed access when in need. Also comes with aircraft-grade aluminum side rails, and stainless steel clamps for mounting to the truck bed.
Seals with Velcro strip on the sides and secures with latch lock system at the tailgate. Tension system is available and can be adjusted on the end of the side rails to keep the cover tight and vinyl wrinkle-free in any weather conditions.
Easy no drilling installation with instruction and mounting hardware provided. | NOTE: Small holes will need to be cut in the bedliner for vehicles equipped with over-the-bedrail bedliner to secure the clamps for proper cover installation; cover will work with under-the-bedrail bedliner without modification.
LIMITED LIFETIME WARRANTY FOR US CUSTOMERS!
Shipping Info:
Weight: 27.50 lbs
Package Dimensions: W10.2xH5.1xL74.9
Free shipping to 48 states. Extra shipping for HI, AK and PR. The extra shipping will be applied during check out process
Installation: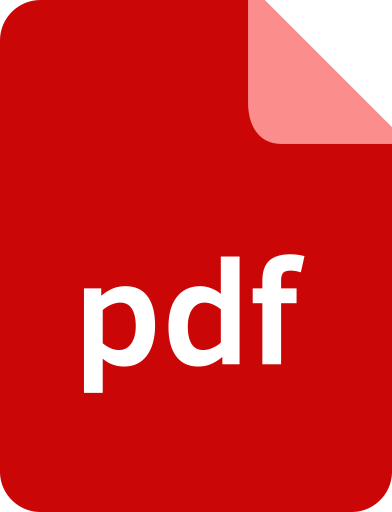 Installation.pdf
Customer Reviews:
Reviewed by: Niko Trujillo
Purchased from: Tyger Auto
April 29th, 2019
Comments:
Product exactly as described. Fit my 2018 Ram 1500 perfectly. Some other reviews noted instructions did not provide adequate directions for installation. Though this is true with some mechanical aptitude installation is a breeze. It took approximately 30 minutes to install and square with truck box.
Reviewed by: Immanuel Torres
Purchased from: Tyger Auto
April 29th, 2019
Comments:
Great tonneau cover and easy to install!
Reviewed by: Rayne Turner
Purchased from: Tyger Auto
April 29th, 2019
Comments:
It is easy to install. It fits well. It has a slight leak, but nothing to really worry about for my use. I don't like that the locking clips system is difficult to latch. I actually have to push down on the corner forecfully to get it to latch. Also, if it is a windy day and the gate is open it will unlatch. For the price it is well worth it.
Reviewed by: Rocco Vaughn
Purchased from: Tyger Auto
April 29th, 2019
Comments:
This cover looks great and goes on super easily. For the price, it is a great purchase. One that I will recommend to others whenever I can.
Reviewed by: Lyric Trevino
Purchased from: Tyger Auto
April 29th, 2019
Comments:
Fits great! Easy installation and keeps the inside dry! You have to make some cuts if you have a over the rail drop in Bedliner.
Reviewed by: Karina Valencia
Purchased from: Tyger Auto
April 29th, 2019
Comments:
2008 Dodge Ram 2500 quad cab 6.5ft bed.
Reviewed by: Justice Trujillo
Purchased from: Tyger Auto
April 29th, 2019
Comments:
Fits great, looks and works good, easy to install...if anyone says this is hard to install, they probably have trouble tying their shoelaces
Reviewed by: Gracelyn Townsend
Purchased from: Tyger Auto
April 29th, 2019
Comments:
2014 Ram 2500 crew cab.Product came on time. Install was straight forward. The fit was perfect. I have a 37 gallon auxiliary tank in the bed and it fit perfectly over the top. I was worried that the fittings in the top off the aux tank were going to cause a fitment problem but it did not. Good product so far.
Reviewed by: Lawrence Valdez
Purchased from: Tyger Auto
April 29th, 2019
Comments:
I love this, it's awesome I have received lots of compliments and it's super easy to install. I was referred by a friend to get this and I'm glad I did.
Reviewed by: Tony D
Purchased from: Tyger Auto
December 31st, 2018
Comments:
15 minutes and done. Super easy to install. I don't like the big clamps that secure the rail along the bed but that's just me. There's really nothing wrong with them I just don't like them and don't mind drilling a few holes in the bed rail. Make sure you fasten the rails close enough inward to not leave a gap in the final crossbar when you bring it down to close. Looks great and easy to adjust as needed.
Reviewed by: Shandyce F
Purchased from: Tyger Auto
January 2nd, 2019
Comments:
This was easy to install. My husband, who has no experience was able to install by himself in under 30 minutes. It has worked great! My husband says he loves it. He also loves that we spent a fraction of the cost of some of the similar ones I had looked into at the local auto stores.
Reviewed by: Dereck Goodrich
Purchased from: Tyger Auto
January 4th, 2019
Comments:
Works wonderful. Keep water even from pressure washer out.
Reviewed by: Kris A
Purchased from: Tyger Auto
January 10th, 2019
Comments:
LOVE this truck bed cover for my husband's truck. It is perfect for camping gear and even bikes in the bed of our truck fit beneath the cover. It keeps all of our gear dry and hidden.
Reviewed by: Kerrie Haile
Purchased from: Tyger Auto
January 15th, 2019
Comments:
It fits perfectly, and it's very snug!! So happy I ordered it, It only took 15 minutes (if even that) to install it & It Looks great!!! Thank you
Reviewed by: Victoria Trujillo
Purchased from: Tyger Auto
April 29th, 2019
Comments:
Ordered this cover after reading all the positive reviews. My husband and myself had the cover installed on my truck in 15 minutes. The cover is a great quality, my husband liked the clamps used to fasten the cover to the truck rails, they do not stick out and obstruct the ability to use the entire bed. I would definitely recommend this product to family and friends.
Reviewed by: Abdiel Valentine
Purchased from: Tyger Auto
April 29th, 2019
Comments:
I highly recommend this cover to anyone. It does take some patience installing it. But once you get it on right, it's pretty great for the price. As shown, it handled winter storm Gia pretty well!!
Reviewed by: Shamar Valdez
Purchased from: Tyger Auto
April 29th, 2019
Comments:
Installed easily enough, snugs down easy, appears secure on the truck (2007 Ram 1500 Quad Cab, 6.5' bed). The clips are plastic as noted by other reviewers, but they seem sturdy enough. I'm not sure lightweight aluminum/alloy would be a whole lot better. I spent considerable time getting the rails lined up just right, so it locks down solid.After locking it down I tighten up the sides -- I pull the velcro loose and tug each side good and tight. That gives it a nice smooth appearance and makes sure there is excellent velcro contact all the way up and down.So far everything is fine. I've only rolled it up a couple of times, don't expect to have to do that very often, so I'm not greatly concerned about excess wear-and-tear on the plastic tabs or slots. It unlocks/pops loose easily, is very easy to roll up and the wrap-around straps hold it down good enough.When rolling it back down over the bed, it's important to make sure each end of the support slats goes down inside the rails. That is also very easy to do when I'm standing in the bed rolling it out.ONE SPECIFIC ISSUE and the SOLUTION: My bed liner has a lip over the front rail, plus a tailgate piece that comes up over the tailgate. The sides are bare metal, not covered. So what happened was I had a thin gap between the rails and the truck. It was also a little difficult closing the tailgate after I locked down the tonneau cover. So I bought a 30' roll of 1-1/2' x 1/4' neoprene foam strip ($25) to fill in the gaps on each side. It works perfectly. I didn't expect a super-watertight fit, but the foam strip sealed it all up very nicely. And I can close the tailgate without any real trouble.