T1 Soft Rollup Fit 2015-2018 Colorado/Canyon | 5'2" Bed (61") TG-BC1C9012
$227.00
Reviews (11) ★★★★★
Reviews (11) ★★★★★
Fitment:
Truck Bed: Fleetside
Bed Length: 5ft 2in
Compatible with 2015-2018 Chevrolet Colorado / GMC Canyon
Cab size does not matter as long as you have the correct model and bed size.
Features:
Tyger Auto's T1 Soft Roll-up Tonneau Cover combines daily utility and clean style in one full package. Opening and closing of the bed cover is made easy by using a quick release mechanism that allows for the velcro secured marine grade 24 oz. vinyl tarp to be rolled-up and locked to the back of the cab that maximizes the opening and access of the bed. This soft rolling and lockable tonneau cover that mounts on top of the truck bed rails with the ease of no-drill installation offers up to 13% of gas savings. Tyger Auto focuses on developing premium aftermarket auto parts that meet or exceed OE quality standards backed by hassle-free warranty!
US Design Patented
Cover is dual-coated and made out of heavy duty 24oz. marine-grade vinyl, with built-in horizontal crossbars that offer support when cover is lying flat; and roll up with the tarp to provide full bed access when in need. Also comes with aircraft-grade aluminum side rails, and stainless steel clamps for mounting to the truck bed.
Seals with Velcro strip on the sides and secures with latch lock system at the tailgate. Tension system is available and can be adjusted on the end of the side rails to keep the cover tight and vinyl wrinkle-free in any weather conditions.
Easy no drilling installation with instruction and mounting hardware provided. | NOTE: Small holes will need to be cut in the bedliner for vehicles equipped with over-the-bedrail bedliner to secure the clamps for proper cover installation; cover will work with under-the-bedrail bedliner without modification.
LIMITED LIFETIME WARRANTY FOR US CUSTOMERS!
Shipping Info:
Weight: 23.1 lbs
Package Dimensions: W10.2xH5.1xL70.9
Free shipping to 48 states. Extra shipping for HI, AK and PR. The extra shipping will be applied during check out process
Installation: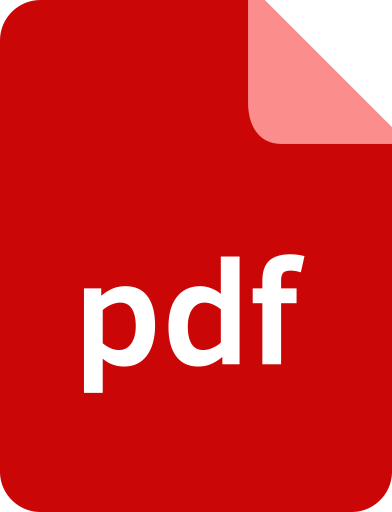 Installation.pdf
Customer Reviews:
Reviewed by: Elliott Bates
Purchased from: Tyger Auto
May 10th, 2019
Comments:
Installed in a half hour. Works great. Looks great. Have had it for several months and nothing has gone wrong. Other reviews regarding slight gap where, I suppose, water could come in are true, but I haven't had any problems with it. For the price, probably can't be beat. You can solve any water issues with a piece of sticky rubber insulation anyway. I'm very happy with the cover.Also, if debating the roll up versus the tri-fold, go with the roll up. I don't understand why there would be any advantage to the tri-fold, as the role up will get completely out of your way when putting things into the bed, and at the same speed.
Reviewed by: Winston Bean
Purchased from: Tyger Auto
May 10th, 2019
Comments:
Wow this is nicer than name brand covers I have used in past. Ez to install with quality hardware . You won't be disappointed. Every Tiger branded item I have bought been well designed and bargained priced
Reviewed by: Bryanna Bean
Purchased from: Tyger Auto
May 10th, 2019
Comments:
I installed this cover in about 1/2 hour taking my time. As in previous reviews I purchased expandable weather foam tape to place over the bulkhead of the bed. Once that was done I installed the cover. It looks great. I do notice a little bit of a gap near the tail gate where some water may seep in. But for the money this appears to be a great cover.
Reviewed by: Kianna Barron
Purchased from: Tyger Auto
May 10th, 2019
Comments:
Great price for what you get and it fits my 2017 z71 perfectly.
Reviewed by: Zackery Barnes
Purchased from: Tyger Auto
May 10th, 2019
Comments:
very good cover for the money. Installed easily and fit very well.
Reviewed by: Kamden Barton
Purchased from: Tyger Auto
May 10th, 2019
Comments:
Purchased for a 2018 Chevy Colorado LT Crew cab Short bed. It fist perfect on my truck.I used the install video to help me out.
Reviewed by: Jamiya Baxter
Purchased from: Tyger Auto
May 10th, 2019
Comments:
Really pleased with fit and finish of product. Was easy to install - just watched a Youtube video and then I had it on in less than 30 minutes. Have had heavy rain since this was installed and not a drop in the bed. Great product and price.
Reviewed by: Deegan Barker
Purchased from: Tyger Auto
May 10th, 2019
Comments:
Just got this in the mail. Took 20 minutes to install. Looks great and fits my 2018 GMC Canyon perfect. I'm not sure if there was an update to this item, but it has the seal at the cab end and appears to be watertight. I'll have to wait for the rain, but here in Mobile that will not take long. It also has the Tyger blue logo at the tailgate end. I remember someone asking that. Great Buy!!
Reviewed by: Selena Baxter
Purchased from: Tyger Auto
May 10th, 2019
Comments:
Nice cover for the price. Very easy to install, looks good on new Chevy Colorado.
Reviewed by: Jonah Baxter
Purchased from: Tyger Auto
May 10th, 2019
Comments:
Fits my 2015 Colorado nicely
Reviewed by: Elsie Barry
Purchased from: Tyger Auto
May 10th, 2019
Comments:
Installed my Tyger Roll Up Truck Bed cover today on my 2018 GMC Canyon SLT short bed. Installation was quick and easy, just as videos show. Note that I did have to go and buy weatherstripping for the front edge to offset the space. I would have rated this 5 stars but there were two issues, on major and one minor. The major issue is that when I rolled out the top and got it on the car and said to myself, this looks great, I noted that there was a small puncture in the front driver side corner. The cost of returning this product is significant and the hole was small so I colored it in with black marker and covered it with a 3M flexible adhesive. Very disappointed to find this as it could have been avoided if packaged a little better or padded little better. The minor issue is that I think the company should supply the weatherstripping with the top as many of the users will need it to maintain a waterproof seal. I did note that the rear seal is not very tight. It will be interesting to see if it leaks. Note the cover did go on easily and looks great on truck.Update to original rating - I am very happy with the top. Not completely waterproof but does well. It does go through our automatic carwash without incident.