T3 Soft Tri-Fold Fit 2004-2012 Colorado/Canyon; 2006-2008 Izusu I280 | 6'1" Bed (74") TG-BC3C1002
$274.00
Reviews (7) ★★★★★
Reviews (7) ★★★★★
Fitment:
Truck Bed: Fleetside
Bed Length: 6ft 1in
Compatible with 2004-2012 Chevrolet Colorado / GMC Canyon
Compatible with 2006-2008 Isuzu I280
Cab size does not matter as long as you have the correct model and bed size.
Features:
Tyger Auto's T3 Soft Tri-fold Tonneau Cover is designed as much to be any new truck owners' first tonneau cover as well as heavy duty users who need access to their truck bed on a daily basis. T3 is the easiest bed cover in the market in terms of installation and operation. It can be done in just 5-10 min by simply applying the clamp and latch system to the bed rail without sacrificing any protection of your cargo and the quality of its construction; while maintaining its sleek design and great gas saving.
US Design Patented
Cover is dual-coated and made out of heavy duty 24oz. marine-grade vinyl, with aircraft-grade aluminum frames, and comes with stainless steel clamps for easy installation and great durability.
pre-assembled horizontal crossbars offer support and conveniently fold up with the cover providing full bed access when needed.
Easy no drilling installation with instruction and mounting hardware provided. | NOTE: Small holes will need to be cut in the bedliner for vehicles equipped with over-the-bedrail bedliner to secure the clamps for proper cover installation; cover will work with under-the-bedrail bedliner without modification.
LIMITED LIFETIME WARRANTY FOR US CUSTOMERS!
Shipping Info:
Weight: 33.30 lbs
Package Dimensions: W28xH4.3xL63.4
Free shipping to 48 states. Extra shipping for HI, AK and PR. The extra shipping will be applied during check out process
Installation: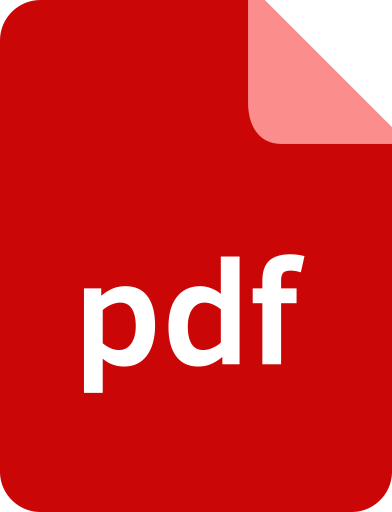 Installation.pdf
Customer Reviews:
Reviewed by: Morgan Shah
Purchased from: Tyger Auto
May 10th, 2019
Comments:
very easy to install. very high quality at a great price. put on a 2006 chevy colorado.
Reviewed by: Ariella Ali
Purchased from: Tyger Auto
May 10th, 2019
Comments:
I couldn't be happier with this cover. It's super easy to install and I was skeptical at first having only clamps in the front and the back but it holds down great and looks super nice.
Reviewed by: Parker Wise
Purchased from: Tyger Auto
May 10th, 2019
Comments:
I didn't exactly own a pickup when I ordered this tonneau cover. I was waiting for the money for the pickup to be deposited in my bank when I ordered the cover. I was driving 100 miles for Thanksgiving and wanted to cover the stuff in the truck bed during the trip. I got the truck on Monday. The cover arrived on time Wednesday afternoon. It took all of 10 minutes to install it and then I took off in a snow storm. Fifty miles later the weather cleared the roads were dry. I put the peddle to the metal. The Tyger Tonneau Cover performed flawlessly in the snow and at highway speeds (so did my new truck). Inexpensive, timely shipping, easy install, and the product works well! What more could you ask for?
Reviewed by: Alonso Boyer
Purchased from: Tyger Auto
May 10th, 2019
Comments:
GREAT DEAL NICE QUALITY
Reviewed by: Callum Hartman
Purchased from: Tyger Auto
May 10th, 2019
Comments:
Beyond happy with this. 5 minutes to install and very strong. Would buy again if I were to break it somehow but I don't see that happening. Awesome product!
Reviewed by: Darryl Anderson
Purchased from: Tyger Auto
May 10th, 2019
Comments:
easy to install. a bit lighter duty than I expected but overall a good product.
Reviewed by: Stanley Burgess
Purchased from: Tyger Auto
May 10th, 2019
Comments:
I was not really sure about this but figured for under $200 bucks why not give it a try as I needed something to cover the bed of my truck and hide what i place in there from the weather and when im in shopping and out of sight from thieves. It arrived in 2 days by USPS packaged well and even wrapped in its own cover. Took me longer getting it out of the box than to place it on my truck and attach it. So far im loving the looks of it there is no sags in it and driving down the road it dont flap or make noise like i was scared of. It does come with clips at the back row so you can fold this up and latch it open so you can use over 3/4 of your bed open if needed. THe light that comes with it is nothing special and no batteries but i placed it under the hood of my truck and it came with 2 sided tape and the case of it has a few strong magnets that will hold it. It seems to have a nice seal all the way around it and for the price im very happy with it's looks and function of it right now.