T3 Soft Tri-Fold Fit 2016-2018 Tacoma | 5' Bed TG-BC3T1530
$219.00
Reviews (19) ★★★★★
Reviews (19) ★★★★★
Fitment:
Truck Bed: Fleetside
Bed Length: 5 ft
Compatible with 2016-2018 Toyota Tacoma
For models with or without the Deckrail System
Cab size does not matter as long as you have the correct model and bed size.
Features:
Tyger Auto focus on developing premium aftermarket auto parts that meet or exceed OE quality standards. TYGER soft tri-fold truck bed tonneau cover comes completely assembled for easy installation. The cover folds easily for speedy access to the truck bed and also provides added protection to your cargo with a customized look! Brand new soft tri-fold tonneau cover mounts on top of the truck bed rails; sleek design offers 13% gas savings on average.
US Design Patented
Cover is dual-coated and made out of heavy duty 24oz. marine-grade vinyl, with aircraft-grade aluminum frames, and comes with stainless steel clamps for easy installation and great durability.
pre-assembled horizontal crossbars offer support and conveniently fold up with the cover providing full bed access when needed.
Easy no drilling installation with instruction and mounting hardware provided. | NOTE: Small holes will need to be cut in the bedliner for vehicles equipped with over-the-bedrail bedliner to secure the clamps for proper cover installation; cover will work with under-the-bedrail bedliner without modification.
LIMITED LIFETIME WARRANTY! | IMPORTANT: Please measure your truck bed size before ordering. We accept returns; however customer will assume the return shipping cost if ordered wrong.
Shipping Info:
Weight: 30.12 lbs
Package Dimensions: W24.09xH4.13xL65.63
Free shipping to 48 states. Extra shipping for HI, AK and PR. The extra shipping will be applied during check out process
Installation: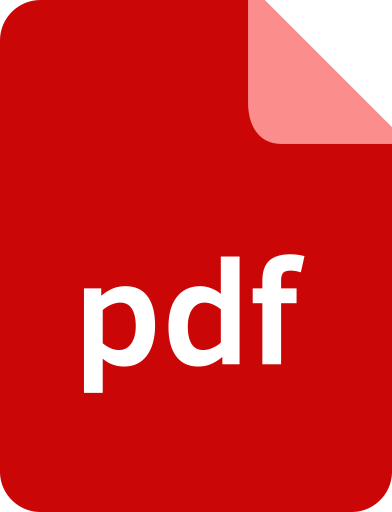 Installation.pdf
Customer Reviews:
Reviewed by: Garrett Golden
Purchased from: Tyger Auto
May 10th, 2019
Comments:
Product worked well for a few months. Today while driving down the highway the plastic clips that hold the cover in place broke. Tyger Customer Service is sending a brand new cover as a replacement.
Reviewed by: Magdalena Glenn
Purchased from: Tyger Auto
May 10th, 2019
Comments:
All the positive reviews are right. I just installed and it's just as describe in reviews. I'm adding lots of pictures to help your decision. If I'd had some of these it would've been easier to decide. Two concerns were presented. One was the rear warping at the tail gate as seen in another review. I think it was due to not clamping the back latch properly. Mine did the same but was fixed with a secured clamping. The second was the middle support bar that some commented on. It is bent up but for structural purposes. It's done to provide more rigidity. It's bowed up for added strength but it is noticeable. The corners at the front will allow minimal water in bed but could be sealed with the provided weather strip. I didn't need this but in rainy areas it would be a must. Lastly, if you are traveling and wish to secure your property, this is not the cover for you. As it's vinyl a dull blade would cut the cover and your property is exposed. Not secured in that aspect but it'll do great for groceries and luggage on trips. Overall, very pleased and it folds up nicely if needed. I highly recommend.
Reviewed by: Justice Gentry
Purchased from: Tyger Auto
May 10th, 2019
Comments:
For the $190 I paid to have it delivered to my house in two days I was thinking if something happens to it I would just buy another one cause it was cheapdoesn't seem to be watertight in the bed corners but neither are the factory Tri fold toyota covers but a nice option to cover my stuff in the bed from being ripped off
Reviewed by: Joseph Martin Jr.
Purchased from: Tyger Auto
April 3rd, 2018
Comments:
This Tonneau Cover fits and Looks great on My 2018 Toyota Tacoma...
Reviewed by: Edward George
Purchased from: Tyger Auto
May 10th, 2019
Comments:
Bought this for my Toyota Tacoma. Great price. Saw others that were the same but cost so much more. Glad I got this one. It is a prefect fit
Reviewed by: Kaylah Glass
Purchased from: Tyger Auto
May 10th, 2019
Comments:
This bed Cover fits my 2018 Tacoma 5' Bed very nicely. I put some of the provided weather stripping on the corners of the front utility rack for extra water proofing. I definitely think it is going to keep most of the rain and outdoor elements out due to its design of resting on top of the bed sides on all 4 sides. Plus the weather stripping seems to be durable. It looks great and appears to be well made. I highly recommend this bed cover. And the price is very good. Seller shipped very fast too. Happy customer here!
Reviewed by: Fernando Gilbert
Purchased from: Tyger Auto
May 10th, 2019
Comments:
I decided to purchase this trifold truck bed from Tyger after reading many good reviews from previous buyers. Indeed, this product from Tyger is perfect fit for my new 2017 Tacoma truck with 5ft bed. Its structure is well designed and sturdy, not to mention its beautiful appearance. To other Tyger prospective customers, you should watch on youtube.com how to assemble the truck bed cover before opening the package.
Reviewed by: Arabella Glass
Purchased from: Tyger Auto
May 10th, 2019
Comments:
I was looking at a lot of different soft and hard tonneau covers. Looking at the really high cost of hard covers for i decided that i needed this more for covering from the elements and be easily removal over Security. If that is the same purpose you have , i don't think you can go wrong with this. For form, style, function and quality at this price, I have no complains. Took me a little less than 15 minutes to install. I haven't had an opportunity to test how water tight it is, but i can some very minor light coming in from the corners.... Will post an update if water leaks exist and how severe. but overall for what i paid for this, i am very happy.
Reviewed by: Kolby Garza
Purchased from: Tyger Auto
May 10th, 2019
Comments:
This is a very good cover and only leeks a little when going through a car wash. The fit is pretty good but the one I received is slightly out of square. It is about a half inch out from front to back. I set it straight down the sides and it is off on both the front and tailgate. The material is very strong and the fasteners hold it firmly in place. I really like the quick latches on the back, which makes it easy to fold up. All in all it is well worth the price. I have recommended it to a few friends.
Reviewed by: Wendy Gay
Purchased from: Tyger Auto
May 10th, 2019
Comments:
First thing is first, this will work on your utility rack!l for 3rd gen Tacomas! OI know the description says it will not and so do the main directions....but wait, there's more!Look at the little plastic baggy with the metal clip rails that include a sheet with 2 steps. Those are to use on your utility rack to make this work.For the price, you can't bear the function & quality of this cover.
Reviewed by: Aidyn Gilbert
Purchased from: Tyger Auto
May 10th, 2019
Comments:
Kind of weird how the corners are not as flush as the rest of the cover but it is definitely high quality material and super easy to install. One review said that they were disappointed because the back had a gap...it was because they didnt pull down the locking handles, lmao ! Best bang for the buck on my 2017 Tacoma Sport!
Reviewed by: Raegan Garza
Purchased from: Tyger Auto
May 10th, 2019
Comments:
It's a good item for what it costs. The directions are not very thorough and don't explain to you what to do with the four clamps they send with it or that you may have to remove the clamps from the bed cover and reposition them. One consumer wrote in her review, that it took her 20 minutes and she was a girl!' All I can say is 20 minutes my rear end. With all the unscrewing and repositioning of the clamps I had to do and then having to fuss with getting the clamps to lock down, it took much longer than 20 minutes.
Reviewed by: Juan Glover
Purchased from: Tyger Auto
May 10th, 2019
Comments:
All the tonneau covers that I have seen through my local dealer were in the 1,000 to 1,800 dollar range. These were hard covers. One piece, roll up, tri fold etc. They all had one thing in common. You could not use your factory accessory rail. The rail had to be removed or was not accessible. After several frustrating months of what ifssssss. YOU need to decide on your priorities. What is important to you. I started looking at soft covers. And found this cover to suit my needs. Easy install, excellent warranty, Very good follow up and follow through with TYGER AUTO. I don't store anything in the bed of our Tacoma. It's there to keep eyes off of what I'm hauling that day. Let's face it. I don't care what kind of tonneau cover you got. If ˇ°theyˇ± want it bad enough. The crow bar will always open it up. You sh
Reviewed by: Brent Golden
Purchased from: Tyger Auto
May 10th, 2019
Comments:
Just got it today. The cover installed fairly easily. Took longer to understand the instructions a bit but very easy once it's clear. I have a 2018 Toyota Tacoma TRD Pro with the 5' bed. This bed cover fits it very well and snug. I haven't driven around with it yet but this review is based on the Install for now. Pros:Decent quality materialsEasy installationNot heavyAll necessary hardware is includedCons:Some plastic parts (quality)small creases where it folds on the sides (appearance)Overall, I am pleased by the way this cover looks and feels. It'll keep my work parts dry and off my truck seats. I will review again if anything changes. I would recommend this product.
Reviewed by: Ryleigh Gilbert
Purchased from: Tyger Auto
May 10th, 2019
Comments:
Great fit went on very easy.
Reviewed by: Jesse Gentry
Purchased from: Tyger Auto
May 10th, 2019
Comments:
Get it. Stop looking. Amazing. Fast setup, fit on my truck so perfectly. I also folded it back and clamped it, so cool. It came will a really nice magnetic light.
Reviewed by: Kailey Gentry
Purchased from: Tyger Auto
May 10th, 2019
Comments:
When shopping for a tonneau cover for my new 2017 Tacoma, I came across this gem. It has a great price point and got good reviews on the Tacoma forums. Once it arrived, the install was super easy. It uses the factory bed tie down rails, so no drilling is required. I was able to go from unboxing to fully covered bed in about 20ish minutes. Highly recommend this for your 3rd generation Tacoma.
Reviewed by: Carla Glover
Purchased from: Tyger Auto
May 10th, 2019
Comments:
Works for a 2019 Tacoma, you just have to adjust the bars with screws.....if you have the bed rail system
Reviewed by: Kailee Gay
Purchased from: Tyger Auto
May 10th, 2019
Comments:
Reading the installation instructions, I had some trepidation about possibly having to cut 2'x4' holes in my bed liner... but then I opened the bag of aluminium clips, and the included sheet that says; 'only for models with utility track'... NO CUTTING was needed! I was DONE in 15-20 minutes.I've previously had the (cheaper) roll-up style, but this tri-fold seems like it will be easier to open and close.