TYGER T1 Soft Roll-up fit 2009-2018 Dodge Ram 1500; 2019-2023 Classic | 5'7" Bed
$207.00
Reviews (13) ★★★★★
Reviews (13) ★★★★★
FITMENT
Bed Size: 5'7" (67") Bed
Compatible with 2009-2018 Dodge Ram 1500
Compatible with 2019-2023 Classic
Not Compatible with models with RamBox
Cab size does not matter as long as you have the correct model and bed size.
FEATURES
Tyger Auto's T1 Soft Roll-up Tonneau Cover combines daily utility and clean style in one full package. Opening and closing of the bed cover is made easy by using a quick release mechanism that allows for the velcro secured marine grade 24 oz. vinyl tarp to be rolled-up and locked to the back of the cab that maximizes the opening and access of the bed. This soft rolling and lockable tonneau cover that mounts on top of the truck bed rails with the ease of no-drill installation offers up to 13% of gas savings. Tyger Auto focuses on developing premium aftermarket auto parts that meet or exceed OE quality standards backed by hassle-free warranty!
FITMENT - Compatible with 2009-2018 Dodge Ram 1500; 2019-2023 Classic | 5'7" (67") Bed | Not compatible for models with RamBox
DESIGN - US patented. Cover is dual-coated and made out of heavy duty 24oz. marine-grade vinyl, with built-in horizontal crossbars that offer support when the cover is laid flat; and roll up with the tarp to provide full bed access when in need. Also comes with aircraft-grade aluminum side rails, and stainless steel clamps for mounting to the truck bed.
FEATURES - Seals with Velcro strip on the sides and secures with latch lock system at the tailgate. Tension system is available and can be adjusted on the end of the side rails to keep the cover tight and vinyl wrinkle-free in any weather conditions.
INSTALLATION - Easy no drilling installation with instruction and mounting hardware provided. | NOTE: Small holes will need to be cut in the bedliner for vehicles equipped with over-the-bedrail bedliner to secure the clamps for proper cover installation; cover will work with under-the-bedrail bedliner without modification.
WARRANTY - LIMITED LIFETIME WARRANTY FOR US CUSTOMERS.
SHIPPING INFO
Weight: 25.70 lbs
Package Dimensions: W10.2xH5.1xL74.9
Free shipping to 48 states. Extra shipping for HI, AK and PR. The extra shipping will be applied during check out process
INSTALLATION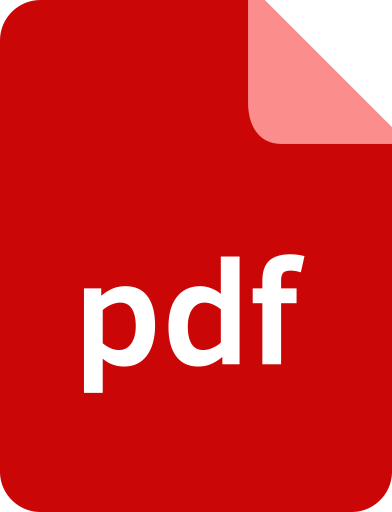 Installation.pdf
CUSTOMER REVIEWS
Reviewed by: Nancy Velez
Purchased from: Tyger Auto
April 29th, 2019
Comments:
There is a gap behind the cab that let a ton of water in when washing or if it rained. I got a piece of pipe insulation to put iver the front lip of the truck bed and it filled the gap nicely. Cost me an extra $5 to make it water tight, so still cheaper than the more expensive brands. Super easy to install. Took about 15 mins start to finish and most of it was adjusting the latch position.
Reviewed by: Jensen Walls
Purchased from: Tyger Auto
April 29th, 2019
Comments:
Fit perfect! Good quality easy to install about 25 minutes.
Reviewed by: Adelyn Wall
Purchased from: Tyger Auto
April 29th, 2019
Comments:
15 minutes and done. Super easy to install. I don't like the big clamps that secure the rail along the bed but that's just me. There's really nothing wrong with them I just don't like them and don't mind drilling a few holes in the bed rail. Make sure you fasten the rails close enough inward to not leave a gap in the final crossbar when you bring it down to close.Looks great and easy to adjust as needed.
Reviewed by: Ralph Walls
Purchased from: Tyger Auto
April 29th, 2019
Comments:
Easy to install, sturdy, and fits the bed of my truck well. It took a little adjusting to get the tension on the vinyl right, but it's good now that I've got that done.
Reviewed by: Anthony Ward
Purchased from: Tyger Auto
April 29th, 2019
Comments:
For the price and for the quality of this product, it's fantastic. Make sure you follow the instructions to a 'T' or else small issues will arise. Instructions aside, product is very well packed to ship.
Reviewed by: Maritza Walker
Purchased from: Tyger Auto
April 29th, 2019
Comments:
Overall, this cover has been a good experience.Installation was simple, completed by myself in about 30 minutes and I have never actually installed one of these before so not bad. It looks pretty good and so far seems to be holding up to rainy weather and wind very well. This cover is not totally water-tight, so if that is what you are looking for, you need to keep looking. But what water did get in was a very limited amount and I'm happy with the way it has performed so far.The only reason I didn't give 5 stars is because of two things:1) the method that the side rails attach to the front rail to me is a little flimsy, but for this price, eh....2) This does not come with a front rail piece of foam. What does that mean? Lay a flat board or something across the entire front of the truck bed. My side rails stick up just a little bit above the front edge due to these plastic rail covers installed by the factory. So that leaves a gap between the front of the truck bed and the front rail of the cover. This creates two things, one some place for the front rail to sag and two, a wind noise. So had to get a strip of foam to put down under the front rail to give it support and keep it quiet. You may not have that on your truck, but check before you start to install this as no one really points that out. (it is in the instructions in the box and I saw it before installation, but would have been nice to know when buying it.)Overall, for the price, I definitely think its worth it. If it lasts 3 years, then I think I'll call it even and order another one.
Reviewed by: Milton Vazquez
Purchased from: Tyger Auto
April 29th, 2019
Comments:
The roll up cover was super easy to install, and looks great on my 2017 Ram 1500 short bed. I hope it holds up well but so far I am impressed with the cover. I hope it holds up well.
Reviewed by: Draven Walls
Purchased from: Tyger Auto
April 29th, 2019
Comments:
Fit great no problems
Reviewed by: Theresa Waller
Purchased from: Tyger Auto
April 29th, 2019
Comments:
I got the T1 for my 16 Ram 5.8' bed. Nicest tonneau cover I've ever had. Nice easy clamps to use. 10 min instal. Only bad is if you have plastic bed rail covers it will leave a 1/4' gap along the front. I just ordered 1/2' x 3/8' weather stripping insulation foam to run across it.
Reviewed by: Tyrell Waller
Purchased from: Tyger Auto
April 29th, 2019
Comments:
This was a great bed cover for our truck! Great quality and for the price, it can't be beat! We have a RAM and should have purchased the seal kit as there was a small gap between the front side of the bed and the cover, not a big deal though, you can only see it from inside the bed and you can see some light peeking out. Even with this it is really waterproof. We will buy again.
Reviewed by: Tyrell Walter
Purchased from: Tyger Auto
April 29th, 2019
Comments:
Great cover for the price. Looks great!
Reviewed by: Penelope Villanueva
Purchased from: Tyger Auto
April 29th, 2019
Comments:
So far, so good. I've had it for about 2 weeks now, and I love it! It's easy to operate (roll up or roll out) and works great. It was easy to install if you take the time to read the instructions and prepare with the right tools. Only took about 20 minutes, even with measuring and re-measuring to make sure placement was good. I've never had a truck bed cover before, so I didn't know what to expect after install. First, I finally bought one cuz I needed it for a 10hr round trip I was taking and couldn't fit the big stuff inside the cab. I averaged 75mph on the highway, and was no problem whatsoever. Second, before the long trip, I took it through an automatic car wash, and despite being nervous that it was going to blow off, or leak or something, I was ecstatic to see that it held, no problem, and the bed was dry as a bone. Overall, really good quality cover with quality hardware for a very reasonable price. Very satisfied!!
Reviewed by: Marilyn Villanueva
Purchased from: Tyger Auto
April 29th, 2019
Comments:
I researched all soft tonneau covers and decided on this one. So glad that I did. Crazy easy to install. The cross bars stay with the cover when it's rolled back. Secured in place very well when rolled out and has a great perimeter seal. Even comes with a bag for storage if you decide to remove it. I will definitely be recommending and staying with this brand.