TYGER T1 Soft Roll-up fit 2015-2024 Ford F-150 | 6.5' Bed
$207.00
Reviews (9) ★★★★★
Reviews (9) ★★★★★
FITMENT
Bed Size: 6.5' (79") Bed
Compatible with 2015-2024 Ford F-150
Cab size does not matter as long as you have the correct model and bed size.
FEATURES
Tyger Auto T1 Soft Roll-up Tonneau Cover combines daily utility and clean style in one full package. Opening and closing of the bed cover is made easy by using a quick release mechanism that allows for the velcro secured marine grade 24 oz. vinyl tarp to be rolled-up and locked to the back of the cab that maximizes the opening and access of the bed. This soft rolling and lockable tonneau cover that mounts on top of the truck bed rails with the ease of no-drill installation offers up to 13% of gas savings. Tyger Auto focuses on developing premium aftermarket auto parts that meet or exceed OE quality standards backed by hassle-free warranty!
FITMENT - Compatible with 2015-2024 Ford F-150 | 6.5' (79") Bed
DESIGN - US patented. Cover is dual-coated and made out of heavy duty 24oz. marine-grade vinyl, with built-in horizontal crossbars that offer support when the cover is laid flat; and roll up with the tarp to provide full bed access when in need. Also comes with aircraft-grade aluminum side rails, and stainless steel clamps for mounting to the truck bed.
FEATURES - Seals with Velcro strip on the sides and secures with latch lock system at the tailgate. Tension system is available and can be adjusted on the end of the side rails to keep the cover tight and vinyl wrinkle-free in any weather conditions.
INSTALLATION - Easy no drilling installation with instruction and mounting hardware provided. | NOTE: Small holes will need to be cut in the bedliner for vehicles equipped with over-the-bedrail bedliner to secure the clamps for proper cover installation; cover will work with under-the-bedrail bedliner without modification.
WARRANTY - LIMITED LIFETIME WARRANTY FOR US CUSTOMERS.
SHIPPING INFO
Weight: 27.80 lbs
Package Dimensions: W10.2xH5.1xL78.8
Free shipping to 48 states. Extra shipping for HI, AK and PR. The extra shipping will be applied during check out process
INSTALLATION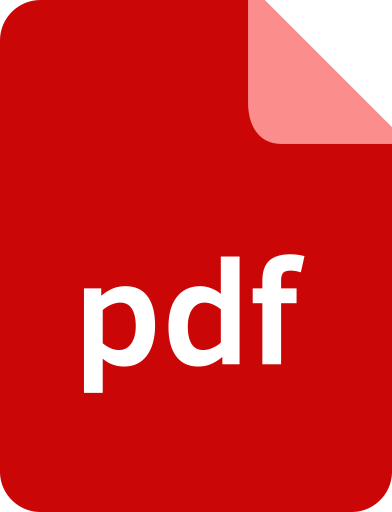 Installation.pdf
CUSTOMER REVIEWS
Reviewed by: Kason Weaver
Purchased from: Tyger Auto
April 29th, 2019
Comments:
Great cover for the money. I dont see why anyone would need a real expensive cover. This thing is great.
Reviewed by: Nigel Whitehead
Purchased from: Tyger Auto
April 29th, 2019
Comments:
This was a fantastic purchase. The item came well packaged, no damage. It is so easy to install, just a screwdriver and a wrench - no drilling required. Once you've done it the first time, you can literally install or remove the whole thing in 5 minutes. Once installed you simply unroll the cover and lock it into the latch at the tailgate end, with a clever mechanism that ensures the whole thing is taut. Once the tailgate is shut it is as secure as you can get with vinyl, and pretty much waterproof. So easy to roll/unroll and the best thing for me is that when rolled up, I can still access the sliding back window for long pieces of conduit, unlike the hard covers.
Reviewed by: Rachel Webster
Purchased from: Tyger Auto
April 29th, 2019
Comments:
Very easy installation (took about 15 minutes), has been very stable and required almost no adjustment, but I didn't receive the gap fillers that were listed on the product page for further weatherproofing. For the price however, it's fantastic!
Reviewed by: Ayanna Webb
Purchased from: Tyger Auto
April 29th, 2019
Comments:
I was nervous to purchase this because it wasn't a name brand I'm familiar with but... Love it! Looks great and it's easy to install. For the price it's awesome.
Reviewed by: Alijah Whitaker
Purchased from: Tyger Auto
April 29th, 2019
Comments:
Very easy to install, but the instructions don't mention the WEATHER STRIP. Inside the black bag the cover comes in, the weather strip was squished at the bottom. You must apply this strip to fill the gap between the cover edge and the back of the truck cab. Otherwise there is a gap for water to leak through. The cover also takes some getting used to in closing and opening. Other than that, you can't beat this for the price.
Reviewed by: Mallory Weber
Purchased from: Tyger Auto
April 29th, 2019
Comments:
Sent me my first one without hardware and side rails were too longBut sent me replacement with 2 daysEasy to install so far so good
Reviewed by: Janiah Warner
Purchased from: Tyger Auto
April 29th, 2019
Comments:
so easy to roll up and lock back down, keeps the bed dry and clean and my items out of view
Reviewed by: Mattie Weiss
Purchased from: Tyger Auto
April 29th, 2019
Comments:
Nice cover for the price. I read the bad reviews first and was a bit concerned. 1 said the hardware is so bad it had to be replaced. The rails sit on a foam seal, not sure how hard they thought it needed to be clamped but no worries.Another stated that it came with an extra seal and no instructions on what it was for. No worries, it's the front seal for beds without a liner.Another says the cover is loud and flaps on the highway. Must have forgot the front seal, mind doesn't make noise.I also saw that there was issues with things getting wet inside. I've had it on for a few rain events and snow as well. Nothing got wet.2018 F150 6.5'
Reviewed by: Jaelyn Whitaker
Purchased from: Tyger Auto
April 29th, 2019
Comments:
This is my 3rd purchase of a soft style cover, and first of the Tyger offering. Let me just say the way they have created this product just blows away the competition. No pain in the butt install process - it takes mere minutes! No loathesome snap buttons to secure the cover. Also rolling and unrolling the cover is a breeze. I like that the cross bars are attached to the cover and roll up with it so you do not have to physically remove them and sto them somewhere when moving large items.It looks nice, flat and smooth. One aspect of other products I didn't like was how the cover would sag slightly between the cross bars and they would stick out.. it just looked bad to me! This product doesn't do that!