TYGER T1 Soft Roll-up fit 2014-2021 Toyota Tundra | 5.5' Bed
$207.00
Reviews (11) ★★★★★
Reviews (11) ★★★★★
FITMENT
Bed Size: 5.5' (67") Bed
Compatible with 2014-2021 Toyota Tundra
Fit models with or without Utility Track System
Not Compatible with Trail Special Edition with Storage Boxes
Cab size does not matter as long as you have the correct model and bed size.
FEATURES
Tyger Auto's T1 Soft Roll-up Tonneau Cover combines daily utility and clean style in one full package. Opening and closing of the bed cover is made easy by using a quick release mechanism that allows for the velcro secured marine grade 24 oz. vinyl tarp to be rolled-up and locked to the back of the cab that maximizes the opening and access of the bed. This soft rolling and lockable tonneau cover that mounts on top of the truck bed rails with the ease of no-drill installation offers up to 13% of gas savings. Tyger Auto focuses on developing premium aftermarket auto parts that meet or exceed OE quality standards backed by hassle-free warranty!
FITMENT - Compatible with 2014-2021 Toyota Tundra | 5.5' (67") Bed | Fit models with or without Utility Track System | Not compatible for Trail Special Edition with Storage Boxes
DESIGN - US patented. Cover is dual-coated and made out of heavy duty 24oz. marine-grade vinyl, with built-in horizontal crossbars that offer support when the cover is laid flat; and roll up with the tarp to provide full bed access when in need. Also comes with aircraft-grade aluminum side rails, and stainless steel clamps for mounting to the truck bed.
FEATURES - Seals with Velcro strip on the sides and secures with latch lock system at the tailgate. Tension system is available and can be adjusted on the end of the side rails to keep the cover tight and vinyl wrinkle-free in any weather conditions.
INSTALLATION - Easy no drilling installation with instruction and mounting hardware provided. | NOTE: Small holes will need to be cut in the bedliner for vehicles equipped with over-the-bedrail bedliner to secure the clamps for proper cover installation; cover will work with under-the-bedrail bedliner without modification.
WARRANTY - LIMITED LIFETIME WARRANTY FOR US CUSTOMERS.
SHIPPING INFO
Weight: 26.50 lbs
Package Dimensions: W10.2xH5.1xL74.9
Free shipping to 48 states. Extra shipping for HI, AK and PR. The extra shipping will be applied during check out process
INSTALLATION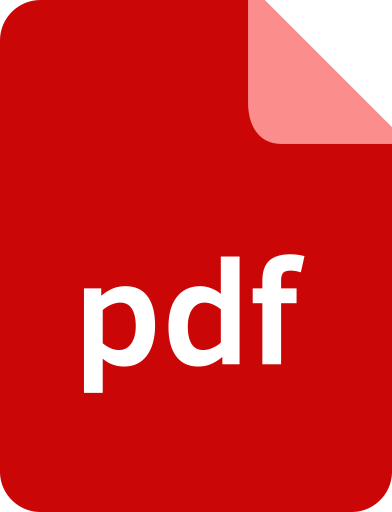 Installation.pdf
CUSTOMER REVIEWS
Reviewed by: Addison Cooper
Purchased from: Tyger Auto
May 10th, 2019
Comments:
I was amazed how easy this was to install. Made a trip to PA with it and am amazed at the quality.
Reviewed by: Trenton Craig
Purchased from: Tyger Auto
May 10th, 2019
Comments:
Was exactly what I wanted for my crew cab 2018 Tundra 5.5 bed.This came 3 weeks before they said it would And it's perfect! Don't be afraid to order.Only thing was it comes with 6 clamps for track or 6 for regular setup so you need to remove the screw part of the clamp from the regular to put together to the 6 that fit tracks and that is all. Also make sure to use the extra seal that comes inside the big bag for the front, (front doesn't take clamps)I saw the seal after I was installing it so it had to be removed to use the seal.If you set the 6 clamps loose enough you can adjust it all and then tighten after all is looking perfect. Start tighten it up from the back so the end is flushed with tail area.This is a great priced item.Another thing is that my bed has a pull out drawer for 1200 lbs and coolers fit great under cover, at least my big white cooler and a mid size do.Love it love it!
Reviewed by: Hope Crawford
Purchased from: Tyger Auto
May 10th, 2019
Comments:
I purchased this product to install on my new Tundra. So far, I love it. It was easy to install and so far, I have had absolutely no rain get into the bed of my truck. I am in Florida where we have very sudden and extremely heavy down pours. I can open and close my tail gate without having to open the top. I had previously purchased a TRUXEDO LO-PRO for my last truck (Silverado) I always had water getting into my bed and had to open the top when closing the bed and then close the top. This Tyger was half the price and so far I have no real complaints. My only negative is, Yes, it does come with the mounting hardware for the 'Load Management System' and they were factory installed on my truck. There are three clamps on each rail for the Tyger top. I only have limited movement for the anchors of the system due to a mounting bracket in the middle of both sides. I am NOT disappointed so far by any means and I definitely would recommend this top to anyone.
Reviewed by: Hazel Cordova
Purchased from: Tyger Auto
May 10th, 2019
Comments:
Installed in about a half an hour. Fit Very well right out of the box. Excellent value for price.
Reviewed by: Giada Cruz
Purchased from: Tyger Auto
May 10th, 2019
Comments:
Awesome soft bed cover VERY high quality can not beat this cover for the price. Easy install, highly recommend if looking for a bed cover at a affordable price. Watch the Tyger YouTube install video for a great example of the easy install.
Reviewed by: Taliyah Cortez
Purchased from: Tyger Auto
May 10th, 2019
Comments:
Great product and fits perfectly on my 2015 Toyota Tundra Crew Max! (5.5in Bed)
Reviewed by: Kiara Cox
Purchased from: Tyger Auto
May 10th, 2019
Comments:
It was pretty easy to install. Got both sets of clamps for the bed rail system and without the bed rail system. Held up to about 6 inches of heavy wet snow. Had a little sag to it but held up nice and no water in bed.
Reviewed by: Jadiel Cortez
Purchased from: Tyger Auto
May 10th, 2019
Comments:
Keeps everything dry
Reviewed by: Ariana Cross
Purchased from: Tyger Auto
May 10th, 2019
Comments:
The cover was a good quality cover for the cost. I am the type of person who does a lot of research before I pull the trigger on a bigger purchase like this, but I was impressed with everything. It came a lot quicker than expected. Packaging was good, even though I got nervous because the box was a little damaged (I assumed it was the carrier that delivered the package). No damage to the product itself so I was relieved. They provided an installation guide for you with pictures, so that was a big plus. My only complaint that I have is: I have bedrails in the truck, so it was little challenging to figure out how to change out the clamps so it will fit with the bedrail, but with patients and common sense, I figured it out within 10 minutes (I get a little anxious when it comes to my truck). Overall, great product for the price. I would recommend this to others who are in the market for a bedcover.
Reviewed by: Lee Cowan
Purchased from: Tyger Auto
May 10th, 2019
Comments:
It is very easy to install and excellent user friendly. It even hold up to 8 inch of accumulated snow (without being sinked).
Reviewed by: Cristian Costa
Purchased from: Tyger Auto
May 10th, 2019
Comments:
I wanted a simple, practical good quality cover that was reasonably priced. I could not fathom paying $500-$1000 for a bed cover that overly exceeded my needs. I just wanted something to cover my bed and keep things dry if need be. This covers (no pun intended) all my needs and the price cannot be beat. It loooks awesome on the truck and is good quality.