TYGER T3 Soft Tri-fold fit 2002-2018 Dodge Ram 1500; 2003-2023 2500 3500; 2019-2023 Classic | 8' Bed
$255.00
Reviews (8) ★★★★★
Reviews (8) ★★★★★
FITMENT
Bed Size: 8' (96") Bed
Compatible with 2002-2018 Dodge Ram 1500
Compatible with 2003-2023 Ram 2500 3500
Compatible with 2019-2023 Classic
Fit models without Utility Track System
Not Compatible with models with RamBox
Cab size does not matter as long as you have the correct model and bed size.
FEATURES
Tyger Auto's T3 Soft Tri-fold Tonneau Cover is designed as much to be any new truck owners' first tonneau cover as well as heavy duty users who need access to their truck bed on a daily basis. T3 is the easiest bed cover in the market in terms of installation and operation. It can be done in just 5-10 min by simply applying the clamp and latch system to the bed rail without sacrificing any protection of your cargo and the quality of its construction; while maintaining its sleek design and great gas saving.
FITMENT - Compatible with 2002-2018 Dodge Ram 1500; 2003-2023 Ram 2500 3500; 2019-2023 Classic | 8' (96") Bed | Fit models without Utility Track System | Not compatible for models with RamBox
DESIGN - US patented. Cover is dual-coated and made out of heavy duty 24oz. marine-grade vinyl, with aircraft-grade aluminum frames, and comes with stainless steel clamps for easy installation and great durability.
FEATURES - Pre-assembled horizontal crossbars offer support and conveniently fold up with the cover providing full bed access when needed.
INSTALLATION - Easy no drilling installation with instruction and mounting hardware provided. | NOTE: Small holes will need to be cut in the bedliner for vehicles equipped with over-the-bedrail bedliner to secure the clamps for proper cover installation; cover will work with under-the-bedrail bedliner without modification.
WARRANTY - LIMITED LIFETIME WARRANTY FOR US CUSTOMERS.
SHIPPING INFO
Weight: 43.20 lbs
Package Dimensions: W36.7xH4.3xL73.3
Free shipping to 48 states. Extra shipping for HI, AK and PR. The extra shipping will be applied during check out process
INSTALLATION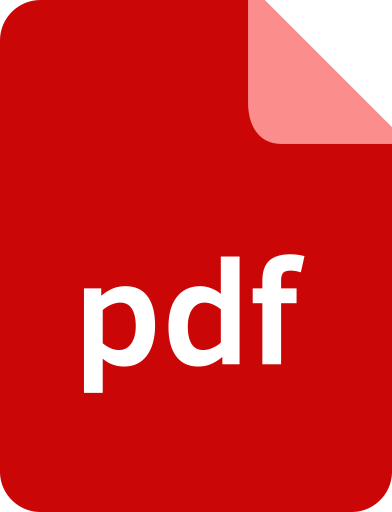 Installation.pdf
CUSTOMER REVIEWS
Reviewed by: Kaylah Glass
Purchased from: Tyger Auto
April 29th, 2019
Comments:
I bought this cover based on the excellent customer reviews. I had it shipped to my local post office and when I arrived to pick it up I was shocked at the size of the shipping box. I was not expecting it to be so large. I was also somewhat confused as it was kind of an odd size package. But when I got it home and opened it I realized it was shipped with one of the 3 sections folded, making for an unusual looking package. After opening it I inspected the cover for damage and made sure all the parts were there. I bought my 2012 Dodge Ram 2500 with 8' bed used and you could clearly see the previous owner had a cover or cap on the truck before. Because of this the front lip was slightly lower than the rest of the bed rails. I ended up using the seal strip for the front rather than the back. I placed the cover on the truck, adjusted the fit and tightened all the clamps. I am a 48 yr old woman and I was able to install this cover in less than 30 mins by myself. It was very easy to do. It's only been on the truck for one day and I'm already very happy with it. I haven't driven with it on the highway yet but I've gone down the road at 45 mph with no issues what so ever. I'm curious to know if it leaks but it hasn't rained here yet. So far this is an excellent product at a great price. Highly recommend to anyone looking for a bed cover for their truck.
Reviewed by: Jack Whitney
Purchased from: Tyger Auto
April 29th, 2019
Comments:
Don't look anywhere else. This is the one. Thick material, strong but lightweight, keeps bed very dry, low profileTake it easy on the rear plastic handles!They don't need to be cranked down super hard. When you go to crank them down and feel resistance, back off and wiggle them or loosen them a turn or two.
Reviewed by: Anika Simpson
Purchased from: Tyger Auto
April 29th, 2019
Comments:
This cover has been through 2 winters so far. I can't fit my truck in the garage so this cover see all sorts of weather and snow build up. I have to say, I love this cover and WHEN it eventually rips or falls apart or whatever, I will buy another one. It absolutely keeps my bed dry and still looks and performs like new. It comes off quick and easy when I need the whole bed and goes right back on in less than 2 minutes. Great design. My only complaint is..... I just wish it was a little wider so that it was flush with the bed on the sides. I just think it would look better. The advertising pics were a little deceptive. BUT, I love it. I didn't want to spend a bunch of money on a hard cover. I didn't want a one piece floppy cover with Velcro that doesn't last. This thing installed in 5 minutes. It really was easy. It's made well. It has little snap fittings built in to secure it while folded up if you're hauling something. It keeps the bed dry during rainstorms ( even down the highway). It came with extra weatherstripping if you need it ( I didn't ). The 4 hold downs that secure to the bed are plastic handled but you don't need to really crank on them to secure the top to the bed. Some people complained that they broke. They may have had them way too tight. Are they heavy duty? No, but they work fine and are designed well enough. The cover looks good going down the highway too with minimal movement or ripples in the vinyl.
Reviewed by: Mylee Hays
Purchased from: Tyger Auto
April 29th, 2019
Comments:
Fit and finish is perfect on this cover. I have it on an 06 Ram 1500 long bed. Took a bit to install, but that was because I needed to cut the factory bedliner in order to attach the clips. I also took and used some of the leftover tailgate seal and added to the corners. Not sure if it is just my old truck, or if the corners on this are not set right, but needed an extra 2 layers of foam there to not have a visible gap.
Reviewed by: Jadiel Cortez
Purchased from: Tyger Auto
April 29th, 2019
Comments:
This took all of about 5 minutes to install, if that. It has four clamps that hold it in place (they can be moved in or out to accommodate bed width and the rear 'lever' type clamps can be tightened or loosened the same way the front two do, just turn them). The front two clamps are turn knobs. Very easy to remove as well in the event I need to use the bed. Obviously, I have no complaints about the increased gas mileage I get now.
Reviewed by: Bennett Bernard
Purchased from: Tyger Auto
April 29th, 2019
Comments:
I've got the eight foot, and it's been awesome. I've used it so much without problems that it's already paid for it's convenience after only three months. It's very easy to flip back and work with whatever is in the bed, without having to take it all of the way off.My only mention is that during winter, water seems to accumulate on it and freeze, and when the vehicle gets up to highway speeds, the ice starts wind dancing into vehicles behind me. I've tried parking on an un-level surface to get the water to roll off, but it seems to be more of a condensation thing.
Reviewed by: Macie Armstrong
Purchased from: Tyger Auto
April 29th, 2019
Comments:
I received the Tonneau last night. Because this is not the first tonneau I have had, I pretty much knew what to do and how to square it on the bed. This one was a bit different, mostly because it is on an 8 foot bed. So it took me a little longer to get it positioned where I wanted it. Having it less than 24 hours I will have to give it sometime to settle but my first impression is that this seems to be very well constructed and made. All metal bows, cover vinyl seems to be pretty high end and tight, stitching appears to be well done, fit and finish are nice. All in all this cover seems to be on par with some of the more expensive covers I have owned in the past. If this cover lasts as long as one of the more expensive competitors (13 years) I had on my last truck, I will be more than happy and satisfied. Time will tell. At this time I give it a very high rating and well worth the money.
Reviewed by: Garrett Golden
Purchased from: Tyger Auto
April 29th, 2019
Comments:
I'm on my second cover at this point. In two years of constant exposure to the elements, frequent usage (we full time in a fifth wheel RV), this cover has held up very well in the Florida sun. Why did I replace? I started losing the gasket along the bed on the passenger side, and I think this time I can make the cover last longer by doing some maintenance on it (didn't before!) such as silicone treatment of the gaskets. Also, the white threading started to come apart at the folding points. Even including the parts simply wearing out, this has been a terrific cover - easy to use - you can't beat it for the price. What I like most is how it makes my truck look, the soft material stretched taut (and it stayed that way even till just now when I replaced) over 'stringers' that bow the top slightly so water will drain off the bed. Easily washable, I just washed with my truck and pretty much always left it on. They even include an LED bed light (now with industrial velcro) to help you find things when the cover is on.