TYGER T3 Soft Tri-fold fit 1999-2016 Ford F-250 F-350 Super Duty | 8' Bed
$255.00
Reviews (10) ★★★★★
Reviews (10) ★★★★★
FITMENT
Bed Type: Fleetside (Not for Stepside)
Bed Size: 8' (98") Bed
Compatible with 1999-2016 Ford F-250 F-350 Super Duty
Cab size does not matter as long as you have the correct model and bed size.
FEATURES
Tyger Auto's T3 Soft Tri-fold Tonneau Cover is designed as much to be any new truck owners' first tonneau cover as well as heavy duty users who need access to their truck bed on a daily basis. T3 is the easiest bed cover in the market in terms of installation and operation. It can be done in just 5-10 min by simply applying the clamp and latch system to the bed rail without sacrificing any protection of your cargo and the quality of its construction; while maintaining its sleek design and great gas saving.
FITMENT - Compatible with 1999-2016 Ford F-250 F-350 Super Duty | Fleetside (Not for Stepside) | 8' (98") Bed
DESIGN - US patented. Cover is dual-coated and made out of heavy duty 24oz. marine-grade vinyl, with aircraft-grade aluminum frames, and comes with stainless steel clamps for easy installation and great durability.
FEATURES - Pre-assembled horizontal crossbars offer support and conveniently fold up with the cover providing full bed access when needed.
INSTALLATION - Easy no drilling installation with instruction and mounting hardware provided. | NOTE: Small holes will need to be cut in the bedliner for vehicles equipped with over-the-bedrail bedliner to secure the clamps for proper cover installation; cover will work with under-the-bedrail bedliner without modification.
WARRANTY - LIMITED LIFETIME WARRANTY FOR US CUSTOMERS.
SHIPPING INFO
Weight: 39.60 lbs
Package Dimensions: W36.7xH4.3xL73.3
Free shipping to 48 states. Extra shipping for HI, AK and PR. The extra shipping will be applied during check out process
INSTALLATION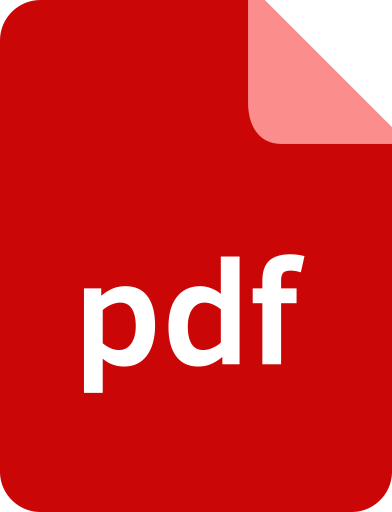 Installation.pdf
CUSTOMER REVIEWS
Reviewed by: Trevon Warner
Purchased from: Tyger Auto
May 10th, 2019
Comments:
It was very easy to install except for our 5th wheel hitch in the way my husband is84 and I 82 thank you for a easy and great product also price
Reviewed by: Noe Bowman
Purchased from: Tyger Auto
May 10th, 2019
Comments:
Fantastic cover. Very surprised and pleased. Read on to find out more. I have a 2006 Ford F350 - Long Bed Crew Cab and accessories are typically expensive for this truck.. My son told me about this cover. He has a friend who bought one for his Ford F-150 Long Bed and highly recommended it. I've wanted a cover for the truck bed for quite some time but I was unwilling to spend a thousand dollars or more so I was a bit skeptical about a cover that was priced below $250.00, but decided to give it a try. WOW!!!! The cover installed in less that fifteen (15) minutes. It looks good, works great and is weather proof (through several heavy downpours) so far. I inspected this cover and was surprised at the engineering that went into this. Very clever design, well thought out.
Reviewed by: Anika Simpson
Purchased from: Tyger Auto
May 10th, 2019
Comments:
I have had my top on my 2012 F250 long bed for a little over two years now. This has been a excellent top so far, but it's starting to fall apart! I ordered my top and recived three damaged tops in the mail before I got the one I have now. The fitment is decent, the wear and tear well the rubber seals are starting to fall off and the Latches that hold the top down are starting to slip meaning (when tou push the lever handle down the threaded metal rod slips out of the plastic handle and doesn't pull the top down onto the bed rails anymore), but over all this has been a great top for the past two years. I just wish they improved their design on the latches, rather then being part plastic and metal they should just be all metal to avoid the possibility of the metal threaded rods from pulling out of the plastic threaded handles.
Reviewed by: Ashtyn Abbott
Purchased from: Tyger Auto
May 10th, 2019
Comments:
Bought this for a 2016 ford f 250 long bed.I have to admit i was very skeptical, but what a great product, and money saved, wow. No leaks, no issues, love the way it latches too. You wont go wrong with this product.
Reviewed by: Boston Faulkner
Purchased from: Tyger Auto
May 10th, 2019
Comments:
1999 Ford F-250, diesel, long bed. This cover is absolutely what I needed, especially on a budget. The seals are very soft and pliable. The fit is absolutely perfect. I'm a bit anal when it comes to my vehicles, and I'm extremely happy with this cover.Stop looking, and just buy this one. 24.5' from bed floor, to the cover. Had a very hard rain, and bed stayed completely dry. Extremely happy!
Reviewed by: Armando Palmer
Purchased from: Tyger Auto
May 10th, 2019
Comments:
I had never heard of this brand before but I couldn't resist the price. This cover is top of the line. The quality is just as good or better than the big name covers that cost twice as much. Very easy to install. It took longer to get the cover out of it's box than it did to install it on my pickup. The fit is perfect. There was an additional tailgate seal included but it's totally unnecessary. The cover fits tightly all the way around the bed without any extra seals. There was also a storage bag included that wasn't listed in the item description. Kind a nice little surprise. All in all I'm completely satisfied with this cove.
Reviewed by: Maren Estrada
Purchased from: Tyger Auto
May 10th, 2019
Comments:
I love this cover for my f250 longbed. Fits great. Makes the bed usable for so many more things. I have suggested this product to everyone I talk to with a truck. This is a must buy
Reviewed by: Camille Terrell
Purchased from: Tyger Auto
May 10th, 2019
Comments:
I bought this cover for a long 2,400+ mile family vacation from DFW to Sarasota Fl, during the gulf's apparent rainy season.I can't stress enough what a good investment this Tonneau cover proved to be. It allowed for easy in-and-out access to the bed of the truck, and kept all of our luggage and other valuables dry thru many heavy rains. The fabric is thick and strong enough to handle all of our junk pressed up against it, from our filled-to-capacity truck bed.I am very happy with my purchase and would highly recommend it to anyone considering a tonneau cover. I expect it to last for many years to come. We've had this cover for over a year now, and it is still holding strong. We leave it on the truck almost all of the time, and it is still just as good today as it was when it was new. I am still very happy with this cover and would still highly recommend it.
Reviewed by: Elisa Castillo
Purchased from: Tyger Auto
May 10th, 2019
Comments:
I think it took all of 10 minutes to install the Tyger Bed Cover. The cover is well made and fits perfectly on the bed of my 2012 Ford F350. The cover gives a nice look to my truck and provides shelter and a little added security to the truck bed.
Reviewed by: Kyleigh Dyer
Purchased from: Tyger Auto
May 10th, 2019
Comments:
Easy to put on, easy to fold up. Only 4 stars because I don't give anything a perfect score until I have had it longer(unknown durability)