TYGER T3 Soft Tri-fold fit 2005-2021 Nissan Frontier; 2009-2012 Suzuki Equator | 5' Bed
$221.00
Reviews (14) ★★★★★
Reviews (14) ★★★★★
FITMENT
Bed Size: 5' (59") Bed
Compatible with 2005-2021 Nissan Frontier
Compatible with 2009-2012 Suzuki Equator
Fit models with or without Utility Track System
Cab size does not matter as long as you have the correct model and bed size.
FEATURES
Tyger Auto's T3 Soft Tri-fold Tonneau Cover is designed as much to be any new truck owners' first tonneau cover as well as heavy duty users who need access to their truck bed on a daily basis. T3 is the easiest bed cover in the market in terms of installation and operation. It can be done in just 5-10 min by simply applying the clamp and latch system to the bed rail without sacrificing any protection of your cargo and the quality of its construction; while maintaining its sleek design and great gas saving.
FITMENT - Compatible with 2005-2021 Nissan Frontier; 2009-2012 Suzuki Equator | 5' (59") Bed | Fit models with or without Utility Track System
DESIGN - US patented. Cover is dual-coated and made out of heavy duty 24oz. marine-grade vinyl, with aircraft-grade aluminum frames, and comes with stainless steel clamps for easy installation and great durability.
FEATURES - Pre-assembled horizontal crossbars offer support and conveniently fold up with the cover providing full bed access when needed.
INSTALLATION - Easy no drilling installation with instruction and mounting hardware provided. | NOTE: Small holes will need to be cut in the bedliner for vehicles equipped with over-the-bedrail bedliner to secure the clamps for proper cover installation; cover will work with under-the-bedrail bedliner without modification.
WARRANTY - LIMITED LIFETIME WARRANTY FOR US CUSTOMERS.
SHIPPING INFO
Weight: 30.80 lbs
Package Dimensions: W24.5xH4.3xL66.2
Free shipping to 48 states. Extra shipping for HI, AK and PR. The extra shipping will be applied during check out process
INSTALLATION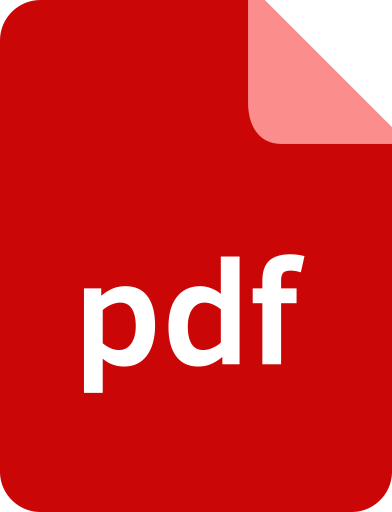 Installation.pdf
CUSTOMER REVIEWS
Reviewed by: Mongo
Purchased from: Tyger Auto
(Massachusetts) December 15th, 2021
Comments:
Good news, it fits the new ("re-designed") 2022Frontier crew cab 5 foot bed!
Reviewed by: Percy
Purchased from: Tyger Auto
(Arizona) March 23rd, 2021
Comments:
Quality is very good! Easy to install and perfect bed cover.
Reviewed by: Micah Cabrera
Purchased from: Tyger Auto
May 10th, 2019
Comments:
I did have to make one change. Took off the plastic brackets next to the cab for traveling with the cover folded back. With the brackets on it doesn't sit close enough to the cab. This is a Nissan Frontier 2016. Just take off the plastic brackets and it fits nice and goes down the highway without any noise. Nice cover. I would recommend for the money. I didn't want to spend $800.00 on a hard cover because I just want on occassion. Travel and camping. Comes off and goes back on in a minute.
Reviewed by: Amber Browning
Purchased from: Tyger Auto
May 10th, 2019
Comments:
Very impressed with the quality. Better then some that are twice the price. Install took 15 minuets and was very easy. Fits my 5' bed perfectly.
Reviewed by: Paul Bruce
Purchased from: Tyger Auto
May 10th, 2019
Comments:
Great cover, fits my 2014 Nissan Frontier perfectly. I like the extra metal inserts for those of us who have the tracks installed in the truck bed as well. My only minor gripe with the inserts was that the hex screws and allen wrench that was included were a little weak. I managed to slightly damage the hex head of one of the screws and had to replace it with a better one. There was definitely some user error on my part too, but they aren't the best screws. But that aside - It clamps nicely on all 4 spots, and I was impressed with the overall fit. Easy to unhook for folding up as well. Great product for a great price!
Reviewed by: Janessa Brooks
Purchased from: Tyger Auto
May 10th, 2019
Comments:
Got this cover for my 2014 Nissan Desert Runner. Looks fabulous and is very easy to work with. Took us all of 8 minutes to put it on. VERY easy to install. Holds up great at 80 on the interstate with no noise. Trifold feature is awesome. Would recommend for older drivers and women who don't want to wrestle with lots of restraints. My advice would be to put the weather stripping that comes with it at the front of the bed next to the cab. That's where you're going to get any leaks. We put it on the tailgate then bought some more stripping and put it at front. Not a drop of moisture after it monsooned the other day.
Reviewed by: Teresa Bryant
Purchased from: Tyger Auto
May 10th, 2019
Comments:
It fit perfectly on my 2018 Frontier with the utility track.Installation was simple and only took around 30 minutes to set it just right and secure it down. There is a rubber sealer that is labeled as a tailgate strap. It won't work on the tailgate but it's perfect to seal the space by the cab that doesn't have the river trim.The sizing is just right and once it's secured, it stays in place. It's brand new right now so it doesn't sit perfectly flat, but i expect once it's conditioned it'll fit better. Even with that there isn't a lot of areas where water might get in, plus it would take strong wind making the really almost horizontal to get in the few areas.The one knock is the positioning of the clamps. They sit roughly 6 inches from the front and back of the utility tracks. I would like it to sit on the edge to give more options with the bed extender, but i don't know how that would affect the secure latching. But if you are complaining 6 inches and need that space you need to invest in a bigger truck.
Reviewed by: Tania Brewer
Purchased from: Tyger Auto
May 10th, 2019
Comments:
Great product got for Father's Day for 2014 Nissan Frontier Crewcab, it was quick and easy to install took about 10 to 15 minutes, saw a few videos on YouTube on similar installations before I got it and it made my installation quick and easy and simple
Reviewed by: Maggie Bray
Purchased from: Tyger Auto
May 10th, 2019
Comments:
Awesome cover!! Great quality for the price and fit our 2013 Frontier perfectly! Easy installation with an extra sets of hands and kept everything dry after heavy rain! The cover itself doesn't lock but as long as you can lock your tailgate, it offers great security! I would highly recommend!!!
Reviewed by: Gaige Bullock
Purchased from: Tyger Auto
May 10th, 2019
Comments:
For the price, this bed cover looks great, fits great, and was super easy to install (took longer to open the box than it did to install). I probably would have given it 5 stars, but, like others have mentioned, the material is not very thick and I do worry that it could tear easily (think of the material of a tire cover you see on the back of a vehicle... that's really all this is). Also, the description lists the product as fitting years through 2017... which our Frontier is, but the box shows that it's for 05 - 15 trucks only, so there was some hesitation about even opening the box to see if it would fit (thankfully, it did so no repackaging had to take place). I do think that given the simplicity of the product and material it is a bit overpriced, but it really does look nice.
Reviewed by: Bobby Bruce
Purchased from: Tyger Auto
May 10th, 2019
Comments:
Bought this for a 1k mile road trip. The item arrived the day before we left (my fault as I tend to procrastinate). I installed it that night. Piece of cake (took less than an hour) Note that I installed this in a Nissan Frontier with the utili-trak, so maybe that makes it easier than a truck with no cargo management system. Jumped on the road with a full tailgate the next morning driving around 80mph for the bulk of the trip.Takeaways:Immediate and obvious gas mileage improvement even with a full load (almost 20% better).No noise or movement.Went through torrential downpours, everything stayed dry.Easy access.Folds up to 1/3 coverage easily and securely.I love this cover and would leave it on all the time if I could. Improved looks and gas mileage. Don't know how it will hold up to the brutal Florida sun, but so far so very good.
Reviewed by: Trystan Bridges
Purchased from: Tyger Auto
May 10th, 2019
Comments:
Just bought this cover a few days ago and am impressed so far. It literally took 5 mins to square it up and put it on. Tip - make sure to loosen all four of the clamps before you try to attach to your truck bed. If you do, just slide in on your back and tighten 4 clamps and you are done. Don't overtighten the clamps - just a few twists past snug will do. Easy no hassle install!
Reviewed by: Zoey Burke
Purchased from: Tyger Auto
May 10th, 2019
Comments:
Fit my 2018 Frontier with a 5ft bed perfect. Arrived when it said it would and had all of the bits and pieces it said it would have. It took myself and my 10 year old daughter about 20 minutes to put on..and that was with the Nissian utilitrak involved. Rained heavy about an hour after it was on and after three hours of hard raining the bed was completely dry. Had to take some of the weather stripping that came with it and apply it to to the part of the bed near the cab that doesn't have the plastic bed protector since that's where a gap would be so remember that if you have the same. It's only been a week or so now but so far I couldn't be happier, solid hold, easy to fold and unfold, keeps the bed dry, no road noise and got it for a great price.
Reviewed by: Tyshawn Burch
Purchased from: Tyger Auto
May 10th, 2019
Comments:
Happy with the product we'll see how it holds up during fall and winter