TYGER T3 Soft Tri-fold fit 2005-2015 Toyota Tacoma | 5' Bed
$224.00
Reviews (17) ★★★★★
Reviews (17) ★★★★★
FITMENT
Bed Size: 5' (60") Bed
Compatible with 2005-2015 Toyota Tacoma
Fit models with or without Utility Track System
Cab size does not matter as long as you have the correct model and bed size.
FEATURES
Tyger Auto's T3 Soft Tri-fold Tonneau Cover is designed as much to be any new truck owners' first tonneau cover as well as heavy duty users who need access to their truck bed on a daily basis. T3 is the easiest bed cover in the market in terms of installation and operation. It can be done in just 5-10 min by simply applying the clamp and latch system to the bed rail without sacrificing any protection of your cargo and the quality of its construction; while maintaining its sleek design and great gas saving.
FITMENT - Compatible with 2005-2015 Toyota Tacoma | 5' (60") Bed | Fit models with or without Utility Track System
DESIGN - US patented. Cover is dual-coated and made out of heavy duty 24oz. marine-grade vinyl, with aircraft-grade aluminum frames, and comes with stainless steel clamps for easy installation and great durability.
FEATURES - Pre-assembled horizontal crossbars offer support and conveniently fold up with the cover providing full bed access when needed.
INSTALLATION - Easy no drilling installation with instruction and mounting hardware provided. | NOTE: Small holes will need to be cut in the bedliner for vehicles equipped with over-the-bedrail bedliner to secure the clamps for proper cover installation; cover will work with under-the-bedrail bedliner without modification.
WARRANTY - LIMITED LIFETIME WARRANTY FOR US CUSTOMERS.
SHIPPING INFO
Weight: 30.50 lbs
Package Dimensions: W24.5xH5xL66.2
Free shipping to 48 states. Extra shipping for HI, AK and PR. The extra shipping will be applied during check out process
INSTALLATION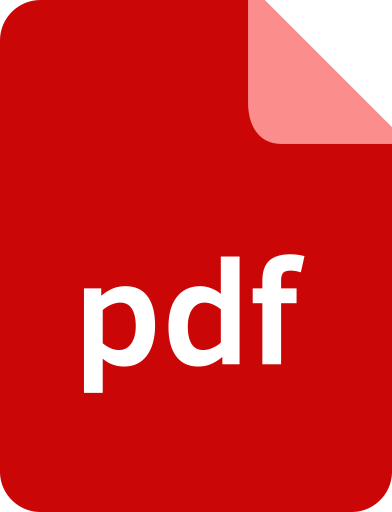 Installation.pdf
CUSTOMER REVIEWS
Reviewed by: Glenn Harmon
Purchased from: Tyger Auto
May 10th, 2019
Comments:
In all honesty I haven't drove it at high speeds yet but everyone seams to have the same issue with high speeds lifting the front end. It has only 4 side clips. So I made 3 front clips out of some left over hardware from some hanging blind mounts I horded when I threw the blinds out. (I save weird stuff like that, for just such a project.) I bent the end over to clip, and fit it into the rail of the bed cover and then turned the flexible metal clipso it clips snug into the bed rail. Feels tight of the front now and I can still remove the cover without tools. I have drove it at 80mph with my clips on and it doesnt move. Works great and they are still easy to remove.
Reviewed by: Raquel Grimes
Purchased from: Tyger Auto
May 10th, 2019
Comments:
This product was easy to install, IF, you use the attachments provided with the type of vehicle you have. I struggled with this for close to an hour and finally looked in the bag and there it was, the attachments for my existing rail (2005,Tacoma, dbl cab). The hardest part of fitting the tonneau cover was the clamp down location. (3 slots at each location). It was just a matter of choosing the right one and then unscrewing/screwing them back together. This cover is easy to remove when you need the whole bed to transport stuff and easy to reattach after. The only drawback to this system since it is easily removed is that you must purchase a locking tailgate unless it comes standard with the truck. My 2005 did not come with a locking tailgate and I purchased one back in 2006 so I had no problems. You will not be disappointed when buying this item.
Reviewed by: Kennedi Hatfield
Purchased from: Tyger Auto
May 10th, 2019
Comments:
I've had this for about two months and am very happy with it. It fits nice a tight but not having a 'stretched' look. I believe I'm even getting better gas mileage with it, about 10-15 miles per tank. Installed in about 30 minutes or so....may have gone faster but my wife helped. :-)
Reviewed by: Cayden Hall
Purchased from: Tyger Auto
May 10th, 2019
Comments:
I will give it five because the price, the fit is amazing, easy installment, looks good, allows decent security, and the material. I have taken it through the car wash and have little if any water leaks, at 65 mph the top vibrates, but not that much. The material looks like it will stand up to the Arizona sun and rain for years.
Reviewed by: Makenna Hammond
Purchased from: Tyger Auto
May 10th, 2019
Comments:
Well worth the price. Fits great on my 2015 Tacoma. Read all the reviews prior to purchasing and researched this cover and others for a month. You cannot beat the price - local retailers wanted $500+ for a Tonneau. Extremely pleased with my purchase. Have not removed it since I installed it. Love it. See notes below. Hope this helps those on the fence.- Installed in less than 20 minutes. Easy install with bed rails. Should take a couple minutes once you get over the small learning curve. Watch the videos online if needed. Try Tyger's website first.- Drove 120 miles+ on the interstate at 80 mph with no wind issues. Small but certainly a noticeable increase in gas savings/MPG.- Went through the car wash last week, very minor leakage near the tailgate. I could have done a better install. Did not use the weather stripping. A non-issue to me.- I get lots of compliments on it!- Quality material and look. Does not look cheap in any way. Fits great.- Comes with a bag to store it in! Had no idea it came with one. Not too impressed with the small light but nice to have.Note: I am getting nothing for this review and did not receive any discount. Just want other Tacoma owners to be aware of this excellent bargain. Enjoy! Worth every penny even if you use it a couple of times.
Reviewed by: Maxim Hardin
Purchased from: Tyger Auto
May 10th, 2019
Comments:
The cover required a little finesse to fit evenly and stay even on my Tacoma. The mounting hardware worked well however I needed to add some weather stripping to allow it to be slightly more weather resistant. After skimming the instructions it was a quick and easy install. In the couple of months that I've had it it wore well and did a admirable job of keeping items dry and snow free. It never sagged from snow and cleaned off well.
Reviewed by: Marlon Harvey
Purchased from: Tyger Auto
May 10th, 2019
Comments:
About a 15 minute install time and it was up and running. After 6 months, it is still like new. Driving in rain will allow some water into the bed but not enough to get anything wet. The only word of caution would be regarding the sharp edges on the attachment clamps. They can produce some nasty cuts and scrapes if you fail to pay attention to what you are doing.
Reviewed by: Nathanael Hayden
Purchased from: Tyger Auto
May 10th, 2019
Comments:
I am very pleased with this tonneau cover, fit and finish are great; quick and easy installation. My only comment is that the manufacturer needs to include a couple clamps to fasten the leading edge to the bed. I was able to fabricate some clamps for that purpose however many will not have the ability to do so. and having some that utilized the Tacoma tie-down rail, like the side clamps, would be icing on the cake.Without those clamps the front edge does not pull down as tight as it could, and wants to lift a bit at higher speeds.
Reviewed by: Drake Hayden
Purchased from: Tyger Auto
May 10th, 2019
Comments:
This bed cover works very well for me. Is sturdy and fulfill the purpose of keeping items dry in the back.It fits my Tacoma 2007 perfectly.It should last a long time if well maintained. I'm considering to use some uv protection over it.Happy with this purchase.
Reviewed by: Colby Haas
Purchased from: Tyger Auto
May 10th, 2019
Comments:
Perfect fitment,easy install, no leaks whatsoever and the leatherette doesn't flap at freeway speeds or shrink like other similar tonneau covers I've seen. Would recommend.
Reviewed by: Denise Hall
Purchased from: Tyger Auto
May 10th, 2019
Comments:
Company forgot to send one of the clamps. Once I notified them, they shipped the piece I needed immediately. Once the installation was done with all of the proper pieces, I love this product! Looks much more expensive than it is and it keeps all of the snow/rain/carwash water out! Bed liner is bone-dry in the pouring rain with this on. I also love that it can fold up in case you need to throw larger items in the back. Set up took about an hour and the finished look is great! Was going to get this as a temporary fix while I saved up for a shell, but I don't think I even want the shell anymore because of how much I enjoy this product! Definitely recommended. Great customer service when I needed the extra piece.
Reviewed by: Zayden Harvey
Purchased from: Tyger Auto
May 10th, 2019
Comments:
Overall pretty impressed by this cover for the price. I think the whole bed rail/track thing that Toyota has done with these beds is complete garbage, but there isn't much I can do about it. I was Leary of ordering because of the rail system but everything I needed was included. I didn't make any changes or have to mod anything. All the brackets and things I needed were included. The material of this cover is actually much better than the extang I had on my f-250. We will see as time goes how she holds up. To anyone considering this cover, just order it. It's nice and does the job. The only complaint I have is the back of the cover near the tail gate. The seal doesn't exactly hit the gate lip. It touches but it's just not centered over it like I would like it to be. In order to achieve dead center the cover would actually have to hang over the back bed panels. Everything else centers right. With that being said, I don't think there is anything this company can do about that either. It's the way Toyota made the bed.Update 3/18/12: It rained pretty good yesterday and much to my surprise, the bed was really dry considering the little spots on each corner of the bed the have daylight coming through. I also got to take the truck on highway speeds today as I have a 45 mile drive to work and this cover didn't even act like it wanted to move. I seen earlier reviews that suggested movement from the front of the cab. Not the case here. I am also going to try and upload some detailed photos to give individuals a better idea of installation. Hope this helps.
Reviewed by: Jeffrey Hayes
Purchased from: Tyger Auto
May 10th, 2019
Comments:
Very satisfied with it. Looks great and feels strong for my 2014 Tacoma. Easy install took bout 20 mins. For the price you can't beat it.
Reviewed by: Corey Haley
Purchased from: Tyger Auto
May 10th, 2019
Comments:
Easy to install, perfect fit yo my 2014 Tacoma, now I'm not worried if it rains don't have to stop on the side of the road to put baggage inside the truck when it pours.
Reviewed by: Jamya Hardin
Purchased from: Tyger Auto
May 10th, 2019
Comments:
Got my cover today. Fits perfect! Install was easy. I had read that people had trouble with the front lifting up at highway speeds. Not mine. What I did was the bar that the latches are attached to on the front closest to the cab, I removed the screws that attach the cross bar to the sidesign of the cover. There are 2 on each side. Then it allowed me to slide the bar close to the cab. The screw are self tapping so once I got it as close as I could to where it would still latch to the track inside, I screwed it into position. Now it fits like a glove.
Reviewed by: Nevaeh Hanna
Purchased from: Tyger Auto
May 10th, 2019
Comments:
For the price this seems to be too good to be true. This took about 15 minutes to install on my 2012 Toyota Tacoma. I caution you to make sure you have it centered before installing it as the next day I did have to move it around but it is easy to remove so it was no big deal, just a pain to redo what I had already done. The instructions were just ok but most people should be able to figure it out. Insert the Utility Rack clips in the rails and then line up the front clamps. Tighten the set screw on the clip and then snug down the front clamps. Unfold for the back and do the same thing. It keeps the bed pretty dry although there are some gaps. Clamps on the front would eliminate the front gap but weather stripping can be used. I would also advised getting a lock for the tailgate.
Reviewed by: Ivan Hall
Purchased from: Tyger Auto
May 10th, 2019
Comments:
I did a lot of research when looking for a tonneau cover for my 2006 Toyota Tacoma and ended up buying this one. for the price and quality it can not be beat.the item is very well made and comes with everything you need to install it. The led light is an added benefit.Pros:PriceQualityLed lightCons:there is a small gab between the cover and the front of the bed. not really a con because even though the gap is present water still does not get in.