TYGER Riser 4" fit 07-18 Silverado/Sierra 1500; 07-19 2500 3500HD | Double Cab
$159.00
Reviews (12) ★★★★★
Reviews (12) ★★★★★
FITMENT
Cab Size: Double Cab
Cab Size Note: Only fit Extended Cab & Double Cab with 2 full-size front doors & 2 narrower rear doors. NOT for Crew Cab with 4 full-size doors. (See Image for more info)
Compatible with 2007-2018 Chevy Silverado / GMC Sierra 1500
Compatible with 2007-2019 Silverado / Sierra 2500 HD 3500 HD
Compatible with 2019 Silverado 1500 LD / Sierra 1500 Limited
Not Compatible with Classic Body Style
FEATURES
TYGER AUTO focus on developing premium aftermarket auto parts that meet or exceed OE quality standards providing extra protection for your vehicle. All TYGER running boards are covered with No-Hassle warranty and will make your vehicle stand out on the street!
FITMENT - Compatible with 2007-2018 Chevy Silverado / GMC Sierra 1500; 2007-2019 Silverado / Sierra 2500 HD 3500 HD; 2019 Silverado 1500 LD / Sierra 1500 Limited | Double Cab [Cab Size Note: Only fit Extended Cab & Double Cab with 2 full-size front doors & 2 narrower rear doors. NOT for Crew Cab with 4 full-size doors. (See Image for more info)] | Not compatible for Classic Body Style
SIDE PROTECTION - provides ultimate side protection from damages for your vehicle.
CLASSIC RUNNING BOARD DESIGN - These factory-style 4 inch wide side steps are created for those who need to equip their vehicles with more subtle looking running boards to better mesh with the pickup truck or SUV's factory look. These steps are perfect for day-to-day work and personal travel with outdoor fun in between.
HEAVY-DUTY MATERIAL CONSTRUCTION - Made of heavy duty triangle mild steel tubing finished with matte black E-coating with superior rust and corrosion resistance. UV resistant non-slip wide step pads while providing extra protection to your vehicle.
WHAT'S INCLUDED FOR EASY INSTALLATION - Includes both driver and passenger side running boards. | Includes all hardware and brackets required to mount onto the rocker panel. | Easy bolt-on installation. | Installation can easily be done in 20 minutes. | Trimming needed on 2017-Up models with plastic DEF tank cover.
QUALITY GUARANTEED - TYGER offers a no-hassle 5 year warranty for US customers against manufacturing defects.
SHIPPING INFO
Weight: 50.00 lbs
Package Dimensions: W12xH8xL81
Free shipping to 48 states. Extra shipping for HI, AK and PR. The extra shipping will be applied during check out process
INSTALLATION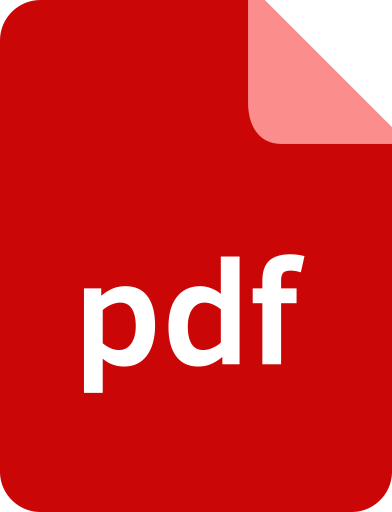 Installation.pdf
CUSTOMER REVIEWS
Reviewed by: Carina Fernandez
Purchased from: Tyger Auto
April 22nd, 2019
Comments:
I am very impressed with the fit and finish on these running boards! Easy to install and they feel steady and secure when I step on them. I'm a big guy and they don't feel like they are going to give out on me any time soon. They make my truck looking unique as well.
Reviewed by: Tyrone Summers
Purchased from: Tyger Auto
April 22nd, 2019
Comments:
These were easy to install. The price is great and the quality seems to be as good as other step rails costing more. The book had step by step installation instructions and the whole project took a couple of hours. I would have liked a u-tube to watch. It might be there but I didn't find it.
Reviewed by: Sophie Frey
Purchased from: Tyger Auto
April 22nd, 2019
Comments:
The product arrived on time. The directions were a little hard to understand at first. There are two different styles, one with factory threaded holes and one with open holes that you will need to use the attached clips. After understanding this, the installation was easy and went quick. The risers look great and they seem to be sturdy. I will look into other products for my truck from Tyger.
Reviewed by: Abagail Osborn
Purchased from: Tyger Auto
April 22nd, 2019
Comments:
As advertised and easy install. No drill, bolt on install. Just make sure your vehicle doesn't have rust at the mounting spots. I installed these and later had to reinforce them because the thin metal on the underside of my truck had rusted and they were kind of wobbly. But that's do to Ohio winters and road salt, not this product.
Reviewed by: Madalynn Wiley
Purchased from: Tyger Auto
April 22nd, 2019
Comments:
I bought these for my 2015 GMC Sierra 1500 and they're amazing. I am disabled and it was hard getting up in the truck- I would have to pick my leg up and put it in. These are such a huge life saver. They're sleek and look awesome with the truck. My husband and I like the fact that they are the flat gray as we have looked at other side steps on trucks and they don't look as classy as these and are either chrome or a shiny black. To us, it looks too flashy but these make the truck look really sleek and classy. Its always been our dream to have this truck and this is just a wonderful addition to our vehicle. We also like the fact that there are 3 bracket holders on each of the side steps where as most others we have seen are only on either end of the step. I think this is great because you have support in the middle of the step to prevent from future bowing down the line. We are completely satisfied with this purchase and would recommend to anyone. Thanks TYGER Auto!
Reviewed by: Kason Chung
Purchased from: Tyger Auto
April 22nd, 2019
Comments:
Good looking boards. Solid construction, easy installation. Shipping box arrived damaged but contents were well protected inside. I'm tenative with how hey look on the Silverado though. There was an adjustment on the positioning of the boards attaching to the brackets that made them level. Everything looks great! These boards are definitely worth it!
Reviewed by: Bronson Lyons
Purchased from: Tyger Auto
April 22nd, 2019
Comments:
Bought these running boards to replace the old rusted out OEM boards I had taken off. Finally got around to installing after 6 months sitting in the garage. Directions aren't very good, but it's an easy install once you get underneath the truck. Wish I hadn't procrastinated so long!
Reviewed by: Ricardo Meadows
Purchased from: Tyger Auto
April 22nd, 2019
Comments:
Couldn't ask for a better packaged, explained and laid out set of step bars. I took my time and had them on and packaging put away in about 1.5 hours. Look great and seem to be of high quality. Parts were all there and everything fir perfectly. I have now purchased a tonneau cover and these bars from Tyger and am quite impressed with the quality for the price. Would buy other stuff from them for sure!
Reviewed by: Reginald Duran
Purchased from: Tyger Auto
April 22nd, 2019
Comments:
If you are looking to add steps to your truck, I would recommend these. The steps are sturdy and well made. As far as installing them goes, it was fairly easy to do. The instructions are clear and all the parts needed come with the product. I suggest reading over the instruction booklet first, then look under your truck to become familiar with where the brackets will go. I found this beneficial. In total, it took me about 2 hours to install the steps. If you are wondering how much weight they can hold, I'm 290lbs and they hold me, so this is a good idea of weight capacity.
Reviewed by: Ralph Walls
Purchased from: Tyger Auto
April 22nd, 2019
Comments:
I really like the look of these steps. 4 stars because they are not the most robust things ever, but for the price I think they are an excellent value.Recently my original steps on my 2010 Silverado had to be removed- they were rusted and crumbled to zero structural integrity and buckled underneath me. They had 205000 miles on them, so I am not overly disappointed.The tyger steps purchased came packaged nicely, and the fit and finish on the steps themselves is excellent. 5 stars for the steps and packaging.instructions were well written and included excellent pictures. Easy to follow. installation was a breeze, took me an hour for each side, as I am very particular abut applying anti-seize or thread sealant to my hardware. 5 stars for instructions and installation.Would have liked a more robust finish on the hardware that will take the most abuse. 4 stars for hardware. I expect to monitor these parts and replace if necessary before the fail due to corrosion.Overall I'm happy with the purchase, and giving it 4 stars. For the price this is definitely a good product.
Reviewed by: Rayne Turner
Purchased from: Tyger Auto
April 22nd, 2019
Comments:
I bought this product for my 2016 Silverado 1500. I could not be more happy with the appearance of this product. I am always very cautious about these reviews, something tells me not all are actual buyers of the products, this is not the case. It took about an hour to install, very easy install with one person. These seem very sturdy and solid. I recommend this product for function but also the appearance it gives the truck. Customer service was awesome. The manufacturer was all ready to mail me a new pair before I could finish my sentence, awesome customer service, very responsive via email and phone.
Reviewed by: Damari Pierce
Purchased from: Tyger Auto
April 22nd, 2019
Comments:
The box showed up looking like it fell off a truck, but the rails were perfectly fine. These step rails are really worth the money. They were easy to install on my 2015 Silverado (took less than an hour) and look fantastic. I am extremely happy with my purchase.