TYGER T3 Soft Tri-fold fit 14-18 Silverado/Sierra 1500; 15-19 2500 3500HD | 6'7" Bed
$237.00
Reviews (10) ★★★★★
Reviews (10) ★★★★★
FITMENT
Bed Size: 6'7" (79") Bed
Compatible with 2014-2018 Chevy Silverado / GMC Sierra 1500
Compatible with 2015-2019 Silverado / Sierra 2500 HD 3500 HD
Compatible with 2019 Silverado 1500 LD / Sierra 1500 Limited
Equipping the cover will interfere with power tailgate
Cab size does not matter as long as you have the correct model and bed size.
FEATURES
Tyger Auto's T3 Soft Tri-fold Tonneau Cover is designed as much to be any new truck owners' first tonneau cover as well as heavy duty users who need access to their truck bed on a daily basis. T3 is the easiest bed cover in the market in terms of installation and operation. It can be done in just 5-10 min by simply applying the clamp and latch system to the bed rail without sacrificing any protection of your cargo and the quality of its construction; while maintaining its sleek design and great gas saving.
FITMENT - Compatible with 2014-2018 Chevy Silverado / GMC Sierra 1500; 2015-2019 Silverado / Sierra 2500 HD 3500 HD; 2019 Silverado 1500 LD / Sierra 1500 Limited | 6'7" (79") Bed | Equipping the cover will interfere with power tailgate
DESIGN - US patented. Cover is dual-coated and made out of heavy duty 24oz. marine-grade vinyl, with aircraft-grade aluminum frames, and comes with stainless steel clamps for easy installation and great durability.
FEATURES - Pre-assembled horizontal crossbars offer support and conveniently fold up with the cover providing full bed access when needed.
INSTALLATION - Easy no drilling installation with instruction and mounting hardware provided. | NOTE: Small holes will need to be cut in the bedliner for vehicles equipped with over-the-bedrail bedliner to secure the clamps for proper cover installation; cover will work with under-the-bedrail bedliner without modification.
WARRANTY - LIMITED LIFETIME WARRANTY FOR US CUSTOMERS.
SHIPPING INFO
Weight: 38.30 lbs
Package Dimensions: W30.8xH4.3xL70.9
Free shipping to 48 states. Extra shipping for HI, AK and PR. The extra shipping will be applied during check out process
INSTALLATION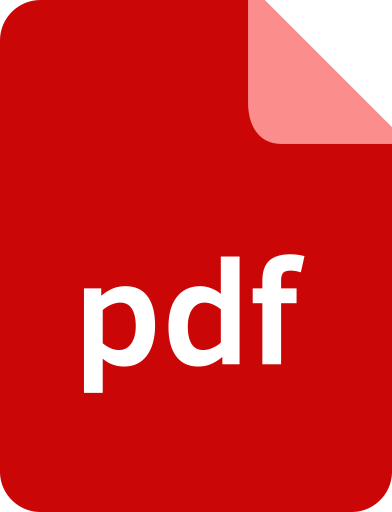 Installation.pdf
CUSTOMER REVIEWS
Reviewed by: Haley Chase
Purchased from: Tyger Auto
April 29th, 2019
Comments:
Based on a recommendation from a coworker that put a Tyger on his truck almost two years ago, I purchased one last week and put it on my 2015 Silverado. It was freezing cold the night it arrived, but like a kid with a new toy, I had to install it. It literally took about 20 minutes, and the longest part of that was due to me misunderstanding where the safety straps were. In fact, I sent an email to Tyger saying that my cover came without them. Upon further review, they are permanently attached to the front clamp mechanism, and were just taped up to where I did not see them without removing a lot of wrapping which I know is there to protect the soft cover during shipping. Tyger's customer service team responded the next morning and I was happy to tell them I just got too excited and did not take time to completely unwrap the front clamps before I sent the message. I kind of expected the Safety clamps to be on the middle portion of the cover and the mistake was entirely mine. Their customer service team was polite, prompt and said they fully understood my confusion.I'm excited to see how the cover holds up, and based on my coworker's experience I anticipate complete satisfaction.I did wonder if the fold seams at the hinge points would smooth out after time, it only took one day in the sun and the bulges disappeared. The side of the cover is smooth and shows no indication of the hinge point (I think that probably happens because they are built, folded and put in the box to sit while waiting to ship. It literally only took one day in the sun to lay down, which makes me happy for future folds when I do remove it for some reason and put the cover in the included storage bag.Again I state.... Great product Tyger. Thank you.
Reviewed by: Tyrell Walter
Purchased from: Tyger Auto
April 29th, 2019
Comments:
For the price I love the tri-fold cover, it's easy to install, looks great, easy to use. I wish I'd bought it a couple years sooner.
Reviewed by: Laila Robertson
Purchased from: Tyger Auto
April 29th, 2019
Comments:
This is a quality product. It was shipped I a large cardboard box as long as your bed is wide. It is compltely put together. All I had to do was, inbox place on truck bed rails. Unfold it to make sure it fits. Line up the ends and sides to be straight. Fold it back up to the cab of my truck tighten front handles down on both sides. Unfold again open the tailgate, adjust lockdown handles. If there is a bed liner they give you foam tape to seal the uneven areas. Close tailgate lock it up. Awesome now I can leave things in the back of my truck locked up.And the lock down handles.....I have a 2015 Chevy and there isn't any way the handles will come loose bounce off or not hold the cover on. Unless they break. I don't know what the other people are talking about. This is a great product, it's not the hard top, but this one looks great.
Reviewed by: Niko Day
Purchased from: Tyger Auto
April 29th, 2019
Comments:
2018 silverado 1500 double cab, 6.5 box. IMPORTANT: If you have a bedliner you may have fitment issues. I have a factory/dealer bedliner, goes UNDER the SIDE rails and over the front rail. The mounting brackets for this cover need to hook under the metal lip of the BOX. Not an issue up front as those mounting tabs are about 14 inches back from the front rail.....this puts them in a spot where the bedliner exposes the metal box lip nicely. Unfortunately the rear 'lever' brackets align exactly with a bump in the bedliner. I had to trim about 3 inches from the bedliner to gain clearance. Not an issue for bed protection....just something you have to do. With that issue solved there still is a problem: this truck has the factory plastic 'box side rail' protectors. When you lever the rear closed you have to catch both the metal lip and the plastic side rail protector. If you aren't paying attention the rear lever brackets will only catch the plastic side rail protector......not good. If you have a bedliner that goes over all the rails I would plan ahead or look for a different option. The lamp is a joke but I mounted it with velcro anyway. I would have preferred the OEM style tonneau that uses a mounted bracket as the rear lever catch....but for saving over a grand I'm OK with it. I will update after this weekend when it will likely see the better side of 80 mph for a few hours (if something goes wrong).
Reviewed by: Johnathon Petersen
Purchased from: Tyger Auto
April 29th, 2019
Comments:
After shipping being changed 3 times I got the cover and it looks great! Thanks!
Reviewed by: Lawrence Valdez
Purchased from: Tyger Auto
April 29th, 2019
Comments:
It goes on quite easy, although i think either my truck bed is not perfectly square or the tonneau cover isnt, becuase its not a perfect fit but very very close! Either way, it goes on, it keeps everything out, and it does its job quite well.The only real drawback is those handles that are used to lock it to the truck bed. When you decide to fold it up, you unhook the handles and fold them up against the cover, they lock in place so they stay folded, but, there's nothing to prevent them from rotating. It doesnt matter if you lay these flat before folding it back, they will (or mine will) rotate out and stab the cover. I open and close mine a lot and have noticed those spots started to permanently stretch little by little, its very very insignificant right now but i worry how bad it might get in the future. I'm trying to come up with a way to prevent this but i havent thought of anything yet, its very irritating and is the only reason for not giving it 5 stars!its very aesthetically pleasing! Looks far nicer than no tonneau cover at all, and the price is great!
Reviewed by: Braden Wilkins
Purchased from: Tyger Auto
April 29th, 2019
Comments:
Excellent cover for the price, great fit, easy install, good quality for the price. The safety straps actually make it 6 clamps, vs. 4 as in the installation, and if you put it in/took it off all the time may be a bother...I don't anticipate removing it too often.
Reviewed by: Anastasia Obrien
Purchased from: Tyger Auto
April 29th, 2019
Comments:
This cover fits my GMC 2500 HD Denali Crew Cab Standard Box bed perfectly. The installation was easy and the mounting seems good. I get very little wind buffet when traveling at 70 mph. I also like the ability to quickly fold it forward and us the truck bed. The cover seems well made and it a great value for the price. Shipping was quick.
Reviewed by: Ishaan Dunn
Purchased from: Tyger Auto
April 29th, 2019
Comments:
My fiance and I researched truck caps for weeks and the price was outrageous! Finally I found an affordable option on Tygerauto! My fiance was sceptical but when we received the product he was 100% satisfied! We had the truck cap for several months now and never had an issue! Great product don't pay more!!!
Reviewed by: Jaylynn Mcintyre
Purchased from: Tyger Auto
April 29th, 2019
Comments:
This was so easy to install and it fits and looks great!I just installed this last night - took about 15 minutes because I didn't want to read the instructions but really, it is not that difficult. Did a 'dry fit' first and then clamped it down in the front, adjusted the toggle clamps in the back and it was done. It is seated very firmly to the bed and I don't envision any issues. Drove to work on the highway this morning at 75+ MPH with zero issues. This is a no-brainer for the fit and the price of under $210.00.