T1 Soft Rollup Fit 1999-2016 F-250/F-350 | Styleside 8' Bed (97") TG-BC1F9028
$326.00
Reviews (10) ★★★★★
Reviews (10) ★★★★★
Fitment:
Truck Bed: Styleside
Bed Length: 8 ft
Compatible with 1999-2016 Ford F-250 F-350 Super Duty
Cab size does not matter as long as you have the correct model and bed size.
Features:
Tyger Auto's T1 Soft Roll-up Tonneau Cover combines daily utility and clean style in one full package. Opening and closing of the bed cover is made easy by using a quick release mechanism that allows for the velcro secured marine grade 24 oz. vinyl tarp to be rolled-up and locked to the back of the cab that maximizes the opening and access of the bed. This soft rolling and lockable tonneau cover that mounts on top of the truck bed rails with the ease of no-drill installation offers up to 13% of gas savings. Tyger Auto focuses on developing premium aftermarket auto parts that meet or exceed OE quality standards backed by hassle-free warranty!
US Design Patented
Cover is dual-coated and made out of heavy duty 24oz. marine-grade vinyl, with built-in horizontal crossbars that offer support when cover is lying flat; and roll up with the tarp to provide full bed access when in need. Also comes with aircraft-grade aluminum side rails, and stainless steel clamps for mounting to the truck bed.
Seals with Velcro strip on the sides and secures with latch lock system at the tailgate. Tension system is available and can be adjusted on the end of the side rails to keep the cover tight and vinyl wrinkle-free in any weather conditions.
Easy no drilling installation with instruction and mounting hardware provided. | NOTE: Small holes will need to be cut in the bedliner for vehicles equipped with over-the-bedrail bedliner to secure the clamps for proper cover installation; cover will work with under-the-bedrail bedliner without modification.
LIMITED LIFETIME WARRANTY FOR US CUSTOMERS!
Shipping Info:
Weight: 34.2 lbs
Package Dimensions: W9.9xH5.1xL97.7
Free shipping to 48 states. Extra shipping for HI, AK and PR. The extra shipping will be applied during check out process
Installation: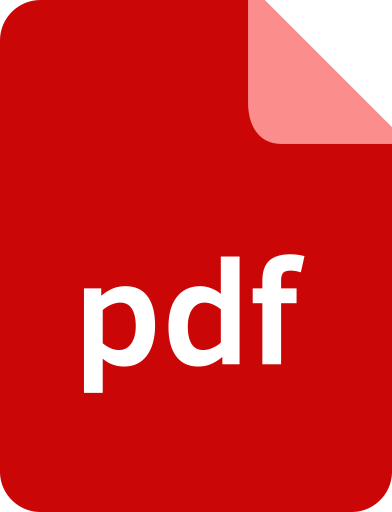 Installation.pdf
Customer Reviews:
Reviewed by: Jovany Mcdaniel
Purchased from: Tyger Auto
May 10th, 2019
Comments:
I wanted to replace the old roll top cover on my truck, I saw this cover and was a bit skeptical because the price seemed low compared to other covers. This is well packaged and looks pretty durable. Installation is pretty straightforward, well written instructions and it looks fantastic. I recommend this product if you are looking for a truck bed cover, want something that looks good and is easy to install.
Reviewed by: Mikaela Lee
Purchased from: Tyger Auto
May 10th, 2019
Comments:
Easy, peasy installation. Fits like a glove to keep water and debris out of the bed. I especially like the roll up feature for when I'm towing my 5th wheel RV.
Reviewed by: Ariel Blackburn
Purchased from: Tyger Auto
May 10th, 2019
Comments:
Fits great, was easy to install, no leaks and looks good too.
Reviewed by: Luis Cunningham
Purchased from: Tyger Auto
May 10th, 2019
Comments:
Yes, it was the least expensive cover I could find. I really wasn't expecting much. The box arrived slightly damaged. What came inside the box was perfect. I had it installed on my F350 Dually faster than my teenager could throw out the packaging trash. It fit so well I was super impressed and it looks great. It really is way more cover than I paid for.
Reviewed by: Aiden Harrell
Purchased from: Tyger Auto
May 10th, 2019
Comments:
Such a nice cover at a great price. Install takes approximately 30 minutes for one person. Probably 20 for two. The rails seat nicely from bulkhead to tailgate and secure easily to the bedrails with clamps. We have an under the rail bed liner and there was zero interference with install.The velcro is nice and strong and can be easily secured when you have the cover closed. There are support bars in the underside so it stays nice and taught and prevents a sagging look while closed.When the cover is rolled out it snaps into place at the tailgate, when it's rolled up there is a clip that holds it in place nicely.Overall no complaints, a great product!Installed on a 2008 Ford F350 Super Duty
Reviewed by: Kaylie Bailey
Purchased from: Tyger Auto
May 10th, 2019
Comments:
Fit was good and very easy to install Bed stays dry.
Reviewed by: Mario Ruiz
Purchased from: Tyger Auto
May 10th, 2019
Comments:
It was for a work truck, so I gambled. Well, I was pleasantly surprised when it arrived. It fit perfectly, went on quickly, and works flawlessly. I like the 1 hand, 1 side, unlocking mechanism much better than the Lund and Truxport models that I have on my other trucks, and those other models cost twice as much! Just pull the cable from one end, and it pops open. Great value on a good cover. Thanks!
Reviewed by: Erin Mccoy
Purchased from: Tyger Auto
May 10th, 2019
Comments:
Nice product easy to install.
Reviewed by: Dana Frost
Purchased from: Tyger Auto
May 10th, 2019
Comments:
Just installed on my 2003 f350, 8 ft. bed. It was SUPER easy to install, took a grand total of 25 minutes, including the time it took to open/unwrap everything. For the money, you won't find a better quality, easier to install bed cover.My favorite feature is that when it's closed, you can't open it unless the tailgate is unlocked. This will definitely come in handy for many college football tailgates and hunting trips!
Reviewed by: Mylee Hays
Purchased from: Tyger Auto
May 10th, 2019
Comments:
Looks great, easy to install, great value