TYGER T1 Soft Roll-up fit 2009-2014 Ford F-150 | 6.5' Bed
$207.00
Reviews (12) ★★★★★
Reviews (12) ★★★★★
FITMENT
Bed Type: Fleetside (Not for Stepside)
Bed Size: 6.5' (79") Bed
Compatible with 2009-2014 Ford F-150
Cab size does not matter as long as you have the correct model and bed size.
FEATURES
Tyger Auto's T1 Soft Roll-up Tonneau Cover combines daily utility and clean style in one full package. Opening and closing of the bed cover is made easy by using a quick release mechanism that allows for the velcro secured marine grade 24 oz. vinyl tarp to be rolled-up and locked to the back of the cab that maximizes the opening and access of the bed. This soft rolling and lockable tonneau cover that mounts on top of the truck bed rails with the ease of no-drill installation offers up to 13% of gas savings. Tyger Auto focuses on developing premium aftermarket auto parts that meet or exceed OE quality standards backed by hassle-free warranty!
FITMENT - Compatible with 2009-2014 Ford F-150 | Fleetside (Not for Stepside) | 6.5' (79") Bed
DESIGN - US patented. Cover is dual-coated and made out of heavy duty 24oz. marine-grade vinyl, with built-in horizontal crossbars that offer support when the cover is laid flat; and roll up with the tarp to provide full bed access when in need. Also comes with aircraft-grade aluminum side rails, and stainless steel clamps for mounting to the truck bed.
FEATURES - Seals with Velcro strip on the sides and secures with latch lock system at the tailgate. Tension system is available and can be adjusted on the end of the side rails to keep the cover tight and vinyl wrinkle-free in any weather conditions.
INSTALLATION - Easy no drilling installation with instruction and mounting hardware provided. | NOTE: Small holes will need to be cut in the bedliner for vehicles equipped with over-the-bedrail bedliner to secure the clamps for proper cover installation; cover will work with under-the-bedrail bedliner without modification.
WARRANTY - LIMITED LIFETIME WARRANTY FOR US CUSTOMERS.
SHIPPING INFO
Weight: 27.50 lbs
Package Dimensions: W10.2xH5.1xL78.8
Free shipping to 48 states. Extra shipping for HI, AK and PR. The extra shipping will be applied during check out process
INSTALLATION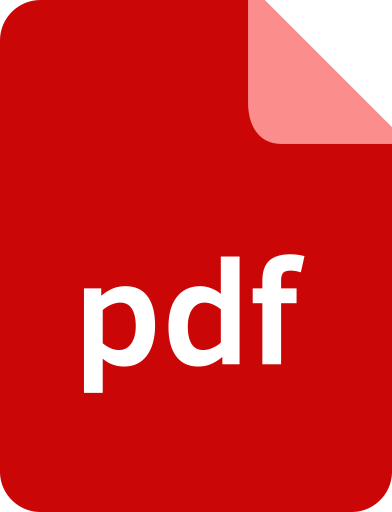 Installation.pdf
CUSTOMER REVIEWS
Reviewed by: Sidney Khan
Purchased from: Tyger Auto
April 29th, 2019
Comments:
Looks good and works well. Super easy install. This fit my 2013 f150 with the 5.5ft bed great. One thing I would suggest, there's an extra piece of weather stripping, mine was crammed into the very bottom of the bag and I didn't find it until after the install, use this for the front roll up piece at the top of the bed, it makes a better seal than just the one that's already adhered.
Reviewed by: Nathanael Hayden
Purchased from: Tyger Auto
April 29th, 2019
Comments:
This product was to install after reading the instructions and watching the video a couple of times. The cover rolls flawlessly and I did not have to adjust the locking caps since the tension was fairly accurate out of the box.The ONLY complaint that I have is that there is no disclaimer at the beginning of the instructions regarding the use of the weather strip. I finally installed the product and had it even on both side rails only to find that there is a gap in the front area. After careful consideration, I abstained from using the weather stripping since it's too thick and could possibly negatively affect the alignment of the side rails.I have a 2014 F150 with a Dualliner bed liner. It seems that the top of the front piece is not as thick as the Ford factory plastic bed liner. This product would receive 5 stars if not for placing the disclaimer of the weather strip at the beginning of the instructions. There is no greater stressor than thinking you have successfully installed a product only to find that you need to consider one step before even starting the installation.
Reviewed by: Jaslyn Hays
Purchased from: Tyger Auto
April 29th, 2019
Comments:
WOW! This thing really impressed me! I hd It installed in 10 minutes and it has held up awesome! I am A bit more attentive than the normal user. But it has seen the heat of Florida summer and snow in Maryland. I immediately Treated it with marine vinyl 303 protectant (probably wasn't necessary). It has stayed tight and I love That it is adjustable in case it gets over stretched over time.
Reviewed by: Maleah Franco
Purchased from: Tyger Auto
April 29th, 2019
Comments:
I love this tonneau cover! It's a great price for a quality cover. The directions that come with it aren't the best but YouTube has videos that show you how to do it. It was super easy to install. It fit perfect and looks great in my f-150. Would definitely recommend this for anyone that doesn't want to break the bank buying a cover for their truck.
Reviewed by: Selena Baxter
Purchased from: Tyger Auto
April 29th, 2019
Comments:
This thing was really easy to install. I had my five year old help me so we could do something fun together but I could have done it by myself. The instructions are very easy to follow and the fit is perfect for my 2012 F-150 with 5.5 foot bed. It seems to be really well made. It's been on my truck for over a year now worth no issues. There is no sagging or stretched out areas. The latch system and Velcro are still in great shape. It's a quality product at a great price.
Reviewed by: Lindsey Clay
Purchased from: Tyger Auto
April 29th, 2019
Comments:
I bought this for my husband for Valentine's Day because he's always complaining about needing one when we go on trips and try to pile everything in the back seat with our infant. I was kinda iffy if he would like it because it was cheaper than most he's shown me, but he LOVED it and loves it even more on his truck! I would definitely recommend!
Reviewed by: Milo Todd
Purchased from: Tyger Auto
April 29th, 2019
Comments:
Good cover for the price, no question there. However, with a small amount of snow cover (minimal weight) it seems to stretch the material fairly easily. It creates noticeable waves when driving but seems to tighten up a bit a day or two after it's cleared off. I'd purchase again if I ever needed another one.
Reviewed by: Jayden Reese
Purchased from: Tyger Auto
April 29th, 2019
Comments:
This cover was very easy to install and it sealed up very well. I am happy with the ease of installation and the price. If I have any complaints it has nothing to do with the cover or the manufacturer. My problem was with the shipping.
Reviewed by: Ace Carr
Purchased from: Tyger Auto
April 29th, 2019
Comments:
Does what it says. Doesn't take long to install. Took me and my wife about 10 minutes to instal it on our 2014 F-150 Lariat 4X4. Paid $189 and tax. Almost water proof. I think I might run a small Beale of silicone caulking around the inside an see if that does the trick. Winds blowing here all the time in west Texas so it has held up after a few storms with hail and heavy rains.
Reviewed by: Emmett Maxwell
Purchased from: Tyger Auto
April 29th, 2019
Comments:
Awsome bed cover, i was alittle skeptical when i purchases this but once i received it and installed it, i think its pretty awsome, perfect fit to my truck and locks very nice!!! Once your tail gate is closed and locked it can not be opened... really sets my truck apart... the material is very sturdy... seals very nice, can also be remover very easy if you need to haul somthing big. Sure beats paying 1000 dollars for those other tops.!!!!
Reviewed by: Kailey Gentry
Purchased from: Tyger Auto
April 29th, 2019
Comments:
Super easy to install! Instructions are straight forward. May require slight adjustments after you lock it in place to properly keep the water out. I went for a truck wash in an automatic car wash station to test. I did have to move my locking tabs back to get the cover to close with the right amount of tension (the default position was too tight). This position didn't have a marker on the rail to line it up with, so I had measure myself, but it wasn't too difficult.
Reviewed by: Tessa Hester
Purchased from: Tyger Auto
April 29th, 2019
Comments:
Received this today. Put on my 2013 f150 5.5 foot bed crew cab truck. Installed in 20 minutes with a socket and a screwdriver. Fit perfect on all sides. Even though it doesn't lock, it fits so tight that, if the tailgate is locked, a person would have to cut it to get into it. Great product.