TYGER T1 Soft Roll-up fit 2015-2020 Ford F-150 | 5.5' Bed
$207.00
Reviews (14) ★★★★★
Reviews (14) ★★★★★
FITMENT
Bed Size: 5.5' (67") Bed
Compatible with 2015-2020 Ford F-150
Cab size does not matter as long as you have the correct model and bed size.
FEATURES
Tyger Auto's T1 Soft Roll-up Tonneau Cover combines daily utility and clean style in one full package. Opening and closing of the bed cover is made easy by using a quick release mechanism that allows for the velcro secured marine grade 24 oz. vinyl tarp to be rolled-up and locked to the back of the cab that maximizes the opening and access of the bed. This soft rolling and lockable tonneau cover that mounts on top of the truck bed rails with the ease of no-drill installation offers up to 13% of gas savings. Tyger Auto focuses on developing premium aftermarket auto parts that meet or exceed OE quality standards backed by hassle-free warranty!
FITMENT - Compatible with 2015-2020 Ford F-150 | 5.5' (67") Bed
DESIGN - US patented. Cover is dual-coated and made out of heavy duty 24oz. marine-grade vinyl, with built-in horizontal crossbars that offer support when the cover is laid flat; and roll up with the tarp to provide full bed access when in need. Also comes with aircraft-grade aluminum side rails, and stainless steel clamps for mounting to the truck bed.
FEATURES - Seals with Velcro strip on the sides and secures with latch lock system at the tailgate. Tension system is available and can be adjusted on the end of the side rails to keep the cover tight and vinyl wrinkle-free in any weather conditions.
INSTALLATION - Easy no drilling installation with instruction and mounting hardware provided. | NOTE: Small holes will need to be cut in the bedliner for vehicles equipped with over-the-bedrail bedliner to secure the clamps for proper cover installation; cover will work with under-the-bedrail bedliner without modification.
WARRANTY - LIMITED LIFETIME WARRANTY FOR US CUSTOMERS.
SHIPPING INFO
Weight: 25.80 lbs
Package Dimensions: W10.2xH5.1xL74.9
Free shipping to 48 states. Extra shipping for HI, AK and PR. The extra shipping will be applied during check out process
INSTALLATION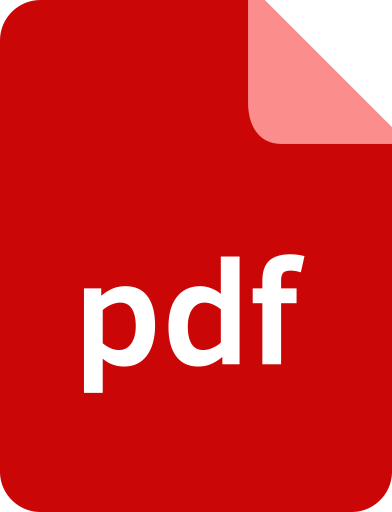 Installation.pdf
CUSTOMER REVIEWS
Reviewed by: SAM SHELBY
Purchased from: Tyger Auto
(MO) January 2nd, 2021
Comments:
If you are looking for a quality cover at a reasonable price you have found it. It was easy to install and fits perfectly.
Reviewed by: Madeline Williamson
Purchased from: Tyger Auto
April 29th, 2019
Comments:
First things first, guess I'm an idiot cause this took me well over an hour to install. I was having a problem latching and closing the cover. It would not close for me no matter how much tightening, loosening, adjusting I did. So I said screw it and completely uninstalled the cover and every part and bolt that came with it, watched the YouTube videos that everyone recommends on here and what do you know, the damn thing closed. I guess the fact that I put it on in 30 degree NJ winter weather didn't help the material stretch so it's pretty snug fit. I'm not going to open the cover for a few days so I hope that will help the material 'relax on the rails. Besides the little hiccup in the beginning the 2nd install took about 40 minutes, when my hands weren't numb.
Reviewed by: Maggie Wyatt
Purchased from: Tyger Auto
April 29th, 2019
Comments:
Product arrived promptly and well packaged. Unboxing was easy, and everything inside was also well packaged and secured inside the box.Install was easy on my 2018 F-150 with the Ford factory bed liner, just follow the directions. I got mine installed in ~20 minutes. One tip I have, use a 10mm socket with a drill! Saves a ton of time when tightening down the clamps. If you're worried about going too far just use a ratchet when the drill has them tightened down. Other than that, has held up well going 70mph on the highway and appears well sealed against the elements.For those of you with 2018 F-150s, or anything with the aluminum bed, the included magnetic light will not work. My bed has two bright LEDs on either side, so that wasn't a big deal.Wouldn't hesitate recommending this to friends.
Reviewed by: Linda Wilson
Purchased from: Tyger Auto
April 29th, 2019
Comments:
Originally I had purchased this bed cover and gave it a bad review. The cover that was sent to me was short and did not extend to the end of the rails. So I could not close the cover.After contacting the company and explaining the problem, I returned the defective product and the company sent me another one. The fit was perfect.Also I must say this is a quality cover for the price. I'm a satisfied customer.
Reviewed by: Cael Woodward
Purchased from: Tyger Auto
April 29th, 2019
Comments:
Fit perfectly, installation instructions were not the clearest but its simple enough that you can figure it out.installed in about 15 minutes, packaged nicely and everything was accounted for. priced much lower then others but the quality is great, i had a foldable tonneau on a previous truck and paid around $300 for it. it was nice but i like the fact that this one will roll up almost completely flat when needed and the material seems as good or better than my previous foldable one, it is also very tight fit which makes it very sleek looking just like in the advertisement photos.
Reviewed by: Madalynn Wiley
Purchased from: Tyger Auto
April 29th, 2019
Comments:
First roll cover I've used and very happy with the product. Easy to install and highly functional. My one 'negative' observation (and why I would have gone with 4.5 stars if I could) is the condensation that forms under the cover during wet weather -- rain and ice. Perhaps that's a thing with these covers, so I couldn't fault the company if it is. After our cross-country trip, I have continued to run it in town with all this SoCal rain - very unusual for the area - and it's keeping the bed dry. Other than that, I have no complaints.
Reviewed by: Briley Yang
Purchased from: Tyger Auto
April 29th, 2019
Comments:
Just installed on a 2017 Ford F150, the installation process was done by myself took about over an hour. It could have been done quicker if the instructions were more clear. I found the instructions not that specific and have to read multiple times to understand it. After installation, the cover seems to be more of a water resistant type rather than waterproof. Will update after a few rain showers.So far so good, it is good for the price and serviceable for what I need. I do notice that it moves a lot when driving from the wind. Has been raining for almost a week now and as you can see that it keeps the bed dry. Just have to make sure you Velcro it right and tight.
Reviewed by: Ayanna Young
Purchased from: Tyger Auto
April 29th, 2019
Comments:
Really good affordable cover. Surprisingly easy to install when compared to other manufacturers. I installed it on a bed with a drop in bed liner without any additional cutting or drilling which is a big plus. With other manufacturers the rail will typically extend a little too far and will create issues closing the gate. I think the total installation time took about 10-15 minutes, perhaps even less. I've been driving with the cover on for over a month in snow and rain and I haven't noticed any issues with it. Still holds up pretty well.
Reviewed by: Claudia Zimmerman
Purchased from: Tyger Auto
April 29th, 2019
Comments:
I bought this for a long road trip because it was the best price I found and had good reviews. It was very easy to put on and looks great. It's good that it comes with some weather stripping for the front because I had a large gap due to the plastic side rail tops on my truck. On a 9 hour drive it rained the entire drive and all of our luggage in the bed stayed dry. I am extremely satisfied with this purchase!
Reviewed by: Rylie Wyatt
Purchased from: Tyger Auto
April 29th, 2019
Comments:
I don't give 5 stars very often if ever. I received merch next day, installed in under an hour in 20 degree temps (albeit I watched a few YouTube videos prior to ordering). Merch came packaged well, instructions, warranrty, packaging slip all neatly included. I was honestly impressed with how easy it came together. No biggie since my bed has embedded lighting anyway. So I have an new extra little magnetic work light I guess...Oh well.
Reviewed by: Braden Wilkins
Purchased from: Tyger Auto
April 29th, 2019
Comments:
2017 F150 supercrew 5.5 ft bed. Overall I really like this cover. I put it on by myself in a light rain at night with a flashlight because I was taking a road trip the next day. So it was very easy to install. The directions could be a little more clear but I figured it out. I drove about 800 miles through freezing rain and snow and it held up great. Didnt notice any water getting in but it was wet already. The cover looks very nice and fits perfect. The only thing is the latching points are made of plastic so I am worried about long term durability. But for the price you can not beat it. So far Im very happy.
Reviewed by: Jack Whitney
Purchased from: Tyger Auto
April 29th, 2019
Comments:
Exactly as describe. Installed, with 2 people in about 15 minutes. It flops a little but it is exceptional for the price. Definitely would recommend. Just make sure your measurements are correct so that it covers just the bed of the truck and not all the way to the window. It wont be long enough if you don't and you will have to move it back away from the window some.
Reviewed by: Winston Young
Purchased from: Tyger Auto
April 29th, 2019
Comments:
I installed this roll-up bed cover in 26 minutes. The directions were easy to follow and installation was fairly simple. I've owned three trucks and used this style cover on all of them. This is my first time with the Tyger brand but it's similar to the others: roll-up, vinyl-like cover, velcro side fastners (hate the ones that snap), and preinstalled cross bars that roll-up with the cover (no storage required).I prefer these roll-up/velcro covers over the hard plastic or fiberglass ones because you can easily roll it up to load cargo into the bed. The plastic or fiberglass ones require a lot more work to remove when hauling a load.This cover sealed against my bed rails perfectly and comes with some weatherstripping for the bulkhead end to seal out the elements. It rolled out tightly and the ends snapped into place with ease.There's very little vibration when driving and it should cut down on the drag of the tailgate (and save fuel). My 2018 Ford F150 has the short 5.5' bed and Tyger sent me the right one the first time. Highly recommend. Amateurs can install easily. Requires Phillips head screwdriver and a 10mm socket and ratchet. That's it.
Reviewed by: Lamar Zhang
Purchased from: Tyger Auto
April 29th, 2019
Comments:
I wavered for a year whether to purchase a rolling cover, soft cover or slim cross toolbox for my new shortbed (5-1/2') F150. After reading numerous reviews, elected to try the Tyger. Installed it several months ago and have been more than pleased. I didn't expect it to be water tight, but have no leaks at all despite heavy Texas rains. Very simple for wife to use! I installed in about 45 minutes - had to readjust a few times for proper fit at tailgate. Be sure to install front of bed weather strip first! Rolls up to within inches of cab when not needed. Very pleased.