TYGER T1 Soft Roll-up fit 2014-2021 Toyota Tundra | 6.5' Bed
$207.00
Reviews (10) ★★★★★
Reviews (10) ★★★★★
FITMENT
Bed Size: 6.5' (79") Bed
Compatible with 2014-2021 Toyota Tundra
Fit models with or without Utility Track System
Cab size does not matter as long as you have the correct model and bed size.
FEATURES
Tyger Auto's T1 Soft Roll-up Tonneau Cover combines daily utility and clean style in one full package. Opening and closing of the bed cover is made easy by using a quick release mechanism that allows for the velcro secured marine grade 24 oz. vinyl tarp to be rolled-up and locked to the back of the cab that maximizes the opening and access of the bed. This soft rolling and lockable tonneau cover that mounts on top of the truck bed rails with the ease of no-drill installation offers up to 13% of gas savings. Tyger Auto focuses on developing premium aftermarket auto parts that meet or exceed OE quality standards backed by hassle-free warranty!
FITMENT - Compatible with 2014-2021 Toyota Tundra | 6.5' (79") Bed | Fit models with or without Utility Track System
DESIGN - US patented. Cover is dual-coated and made out of heavy duty 24oz. marine-grade vinyl, with built-in horizontal crossbars that offer support when the cover is laid flat; and roll up with the tarp to provide full bed access when in need. Also comes with aircraft-grade aluminum side rails, and stainless steel clamps for mounting to the truck bed.
FEATURES - Seals with Velcro strip on the sides and secures with latch lock system at the tailgate. Tension system is available and can be adjusted on the end of the side rails to keep the cover tight and vinyl wrinkle-free in any weather conditions.
INSTALLATION - Easy no drilling installation with instruction and mounting hardware provided. | NOTE: Small holes will need to be cut in the bedliner for vehicles equipped with over-the-bedrail bedliner to secure the clamps for proper cover installation; cover will work with under-the-bedrail bedliner without modification.
WARRANTY - LIMITED LIFETIME WARRANTY FOR US CUSTOMERS.
SHIPPING INFO
Weight: 28.30 lbs
Package Dimensions: W10.2xH5.1xL78.8
Free shipping to 48 states. Extra shipping for HI, AK and PR. The extra shipping will be applied during check out process
INSTALLATION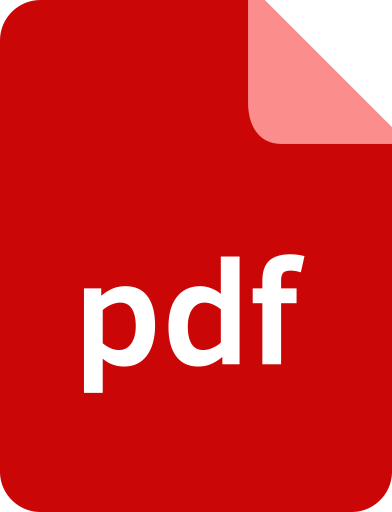 Installation.pdf
CUSTOMER REVIEWS
Reviewed by: Cortez Carpenter
Purchased from: Tyger Auto
May 10th, 2019
Comments:
Great cover for the price. I have it installed on 2015 Toyota Tundra and it fits perfect. Super easy to install. There are much better covers on the market, but for the price you can't beat this cover.
Reviewed by: Brogan Carrillo
Purchased from: Tyger Auto
May 10th, 2019
Reviewed by: Adelyn Callahan
Purchased from: Tyger Auto
May 10th, 2019
Comments:
Received the Tygerpro Tonno the day after I ordered it. Packaging was excellent, there was no damage, and all the parts were there. It took me about 30 minutes from unboxing to finished installation. The only issue is the instructions. They aren't particularly clear on where the side rails insert into the cover bracket. Otherwise they're pretty straightforward. I actually like written instructions as well as pictures, but that's just me. There is a three minute company video online as to how to install it. It requires a 10mm socket and #2 crosstip screwdriver.I was able to leave the bedliner in my truck. I did originally install the supplied weather stripping, but didn't need to as the bedliner is already flush with the top of the bed. The cover bracket already has foam rubber weather stripping attached, so adding the extra left an angular gap where the side rails rest on the bed. That's not clear either.The cover itself seems well made for the price, and perfectly fits my 2015 Tundra w/o bed rails. The additional parts for bed rail installation are included. Everything is nice and tight, and adjustment is easy. I recommend it.
Reviewed by: Davion Carlson
Purchased from: Tyger Auto
May 10th, 2019
Comments:
Easily installed. Bought this particular cover because it had the standard mount or mounts for the bed rail system my truck has. I have recommended this cover to several people.
Reviewed by: Ace Carr
Purchased from: Tyger Auto
May 10th, 2019
Comments:
This was an awesome investment! We ha dad to pick up family from Maine and we drove all the way to Texas with thier luggage and moving boxes in the back of the truck under this cover and had no issues at all, it was weather tight through rain, wind and snow. I would highly recommend this to anyone who is looking for a reasonably priced truck bed cover.
Reviewed by: Macy Cantu
Purchased from: Tyger Auto
May 10th, 2019
Comments:
Just installed! It's cold out so shuts a little tight (30 degrees) but easy to put on & I like the clamps provided to install in the tie down rail!
Reviewed by: Emiliano Cantrell
Purchased from: Tyger Auto
May 10th, 2019
Comments:
Very easy to install impressed with the product would buy another
Reviewed by: Quinten Chan
Purchased from: Tyger Auto
May 10th, 2019
Comments:
There's a bag of extra parts if your tundra has cargo rail.
Reviewed by: Raegan Calderon
Purchased from: Tyger Auto
May 10th, 2019
Comments:
The vinyl cover came in a very nice draw string bag with Tyger screen printed on it and the rails were packaged seperately with closed cell foam protecting them. The included bed light is very dim and poor quality, which was what I had expected, but is a nice touch. It has magnets on the back to hold it to the bed side.Installation: I just referenced the instructions a small amount during install, but overall it was very simple. One thing I recommend is to measure from the ends of the bed to the end of the rails to ensure a square fitment. Mine went together in 15 min with no adjustments needed. It also comes with an additional seal that goes up front for trucks without bedliners. I messed up installing this though because I stuck the seal to the truck without thinking, instead of the cover frame so now removal will be a pain.Overall: I would definitely recommend this cover to anyone for the price!
Reviewed by: Keely Caldwell
Purchased from: Tyger Auto
May 10th, 2019
Comments:
Installation was easy, so far we are pleased with the product. Will write a follow-up review after a couple weeks.