TYGER T3 Soft Tri-fold fit 2014-2021 Toyota Tundra | 6.5' Bed
$237.00
Reviews (10) ★★★★★
Reviews (10) ★★★★★
FITMENT
Bed Size: 6.5' (79") Bed
Compatible with 2014-2021 Toyota Tundra
Fit models with or without Utility Track System
Not Compatible with Trail Special Edition with Storage Boxes
Cab size does not matter as long as you have the correct model and bed size.
FEATURES
Tyger Auto's T3 Soft Tri-fold Tonneau Cover is designed as much to be any new truck owners' first tonneau cover as well as heavy duty users who need access to their truck bed on a daily basis. T3 is the easiest bed cover in the market in terms of installation and operation. It can be done in just 5-10 min by simply applying the clamp and latch system to the bed rail without sacrificing any protection of your cargo and the quality of its construction; while maintaining its sleek design and great gas saving.
FITMENT - Compatible with 2014-2021 Toyota Tundra | 6.5' (79") Bed | Fit models with or without Utility Track System | Not compatible for Trail Special Edition with Storage Boxes
DESIGN - US patented. Cover is dual-coated and made out of heavy duty 24oz. marine-grade vinyl, with aircraft-grade aluminum frames, and comes with stainless steel clamps for easy installation and great durability.
FEATURES - Pre-assembled horizontal crossbars offer support and conveniently fold up with the cover providing full bed access when needed.
INSTALLATION - Easy no drilling installation with instruction and mounting hardware provided. | NOTE: Small holes will need to be cut in the bedliner for vehicles equipped with over-the-bedrail bedliner to secure the clamps for proper cover installation; cover will work with under-the-bedrail bedliner without modification.
WARRANTY - LIMITED LIFETIME WARRANTY FOR US CUSTOMERS.
SHIPPING INFO
Weight: 37.70 lbs
Package Dimensions: W30xH4.3xL72.5
Free shipping to 48 states. Extra shipping for HI, AK and PR. The extra shipping will be applied during check out process
INSTALLATION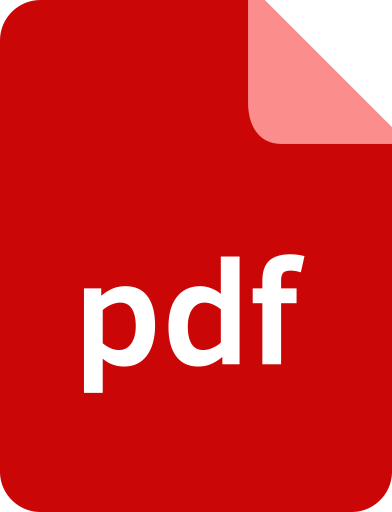 Installation.pdf
CUSTOMER REVIEWS
Reviewed by: Joanna Jacobson
Purchased from: Tyger Auto
May 10th, 2019
Comments:
Ordered this cover for my new 2018 Tundra after reading many different reviews and doing some searches online. I wanted something that would be high enough quality to withstand the weather in FL and also look good while doing it. I also had a price point in my mind I wanted to stay around which was $250 and this cover not only met that price point but also had solid reviews. After receiving nine I can say that the reviews were not wrong!!!This cover arrived packaged very well and had all the necessary equipment and brackets needed. My truck has a spray in bed liner and rail system so I had to use the included metal brackets that fit into my rail system.The cover came out of the box inside a nice little cover that I suppose you could put the cover back inside if you had to take it off for any reason. It also comes with additional seal stripping in case you don't have a bed liner and there are still gaps between the cover and the truck bed. I didn't appear to need them with my truck. The clamps and toggle locks were easy to setup. The only small challenge I had was getting the metal brackets down my tail system just due to the paint on the rails. A few light taps with a mallet got them moved into position then tightened down with the included allen wrench.Overall so far I am very happy with the purchase and looking forward to how well it holds up over the next few years. It feels and looks like a high quality cover and I was able to get fully installed/adjusted in about 15 mins (between interruptions from 3 of my daughters wanting to know what I was doing out in the garage...)
Reviewed by: Ayana Ingram
Purchased from: Tyger Auto
May 10th, 2019
Comments:
I'm very happy with the cover. I wanted something to keep the bed dry but was easy to remove and put back on. I had a Back Flip style cover on my old truck and I liked it but it was not easy to remove if I wanted to use the entire bed. This one fit perfectly, it took me about 10 minutes to install it and I have a cast on my left hand! I have the cargo tie down system in my truck and this shipped with the adapters for the clamps that fit right in the cargo system. Just slide them in, put the cover on, align the adapters with the clips on the cover and tighten everything up. It looks great! I like that it comes right off if I need access to the entire bed. I've driven in rain, snow and through the car wash several times and it does not leak. It seals better than my $800 Bak Flip did. I'm really impressed so far.
Reviewed by: Gavyn Hunter
Purchased from: Tyger Auto
May 10th, 2019
Comments:
Perfect fit on my 2016 Toyota Tundra extended cab short bed. 6.5 feet. Metal clips slide into the track. The cover latches securely to them. Easy on, easy off. Will it stand up to snow load ? I don't know yet. A carrying case and a bed lamp are included. I like how it latches in the fold up position. Great for loading cargo or lumber quickly without taking it off completely. I have not seen any increase in MPG. It has kept leaves and rain out though. Low profile makes it look like it belongs on my truck.
Reviewed by: Ayla Hurst
Purchased from: Tyger Auto
May 10th, 2019
Comments:
You just can't beat it for the money. Easy on and off even comes with the brackets for the Toyota bed rail system. One person installation and removal, comes with everything you need just keep the storage bag in the truck if you are out and about and have to remove it. This fit my 2016 tundra double cab perfectly. Absolutely no complaints about this product.
Reviewed by: Eli Irwin
Purchased from: Tyger Auto
May 10th, 2019
Comments:
I just wanted to reiterate how good this cover is for the price. I looked at a lot of other options that were much more expensive but really couldn't bring myself to shell out that kind of money for a tonneau cover so I settled on this one and I'm really glad I did. I've had it on for 8 months now and it's still in great shape. It keeps the bed mostly dry and although I have gotten some moisture in there on heavy downpours it really wasn't anything to make a fuss about. I would never keep anything back there with the expectation of it being completely dry anyway (you're going to get condensation anyway). I was a little concerned about the plastic handles not holding up but so far they've done just fine, and I use them a lot. Just a tip for anyone who folds it up on a regular basis, make sure the handles are in their locked position (as they would be if you were locking the cover down onto the bed) and snapped into place in the top of the mount on the cover before you fold it otherwise you will end up puncturing a hole thru the cover when you fold it up. You'll see what I mean when you try to fold it up the first time.
Reviewed by: Bethany James
Purchased from: Tyger Auto
May 10th, 2019
Comments:
Excellent fit for my 2015 Tundra. Easy to install, looks great!
Reviewed by: Ariel Hunt
Purchased from: Tyger Auto
May 10th, 2019
Comments:
Awesome cover, easy install for one person, took me about 15 minutes and it looks great. The reason for the 4 stars and not five is the plastic nuts that you turn to tighten down the front are fragile, one of mine stripped out before it got completely tight. I hope customer service will take care of it. I have it jury rigged now :)
Reviewed by: Molly Ingram
Purchased from: Tyger Auto
May 10th, 2019
Comments:
The product arrived on time and I installed it on my 2014 Tundra. It took me 10 mins to unpack and install the cover. It was super easy to install and it fits perfectly. It is a quality product and at a great price.
Reviewed by: Jasiah James
Purchased from: Tyger Auto
May 10th, 2019
Comments:
Bought for my husband and he loves it! Quick and easy install, looks great. Prior to this he had a roll up cover and stated this one is much better in quality, looks and need. Highly recommend.
Reviewed by: Elena Hughes
Purchased from: Tyger Auto
May 10th, 2019
Comments:
Surprised it doesn't leak water, overall pretty happy with it.