THE UNSUNG HERO OF AUTO ACCESSORIES
Imagine you purchase a new vehicle, what is the first item you would consider to add or mod to your vehicle? Performance tires? A lift? Or a full body wrap? For most people, we believe the correct answer is or should be what's grounded beneath you – the floor mats. These unsung heroes of automotive parts are essential to the quality of life of vehicle owners. Not having a good set of floor mats means spending time sifting through the crevasses to vacuum out dirt and debris; or letting moisture soak into the carpet thus having to deal with the moldiness and smell.

At Tyger, as always, we try to do one better: instead of floor mats, our floor accessories are 3D molding contour liners that maximize their protection against all-weather conditions and use cases for the drivers. Let's talk about some of the key features and processes used to develop our Tyger Liners series.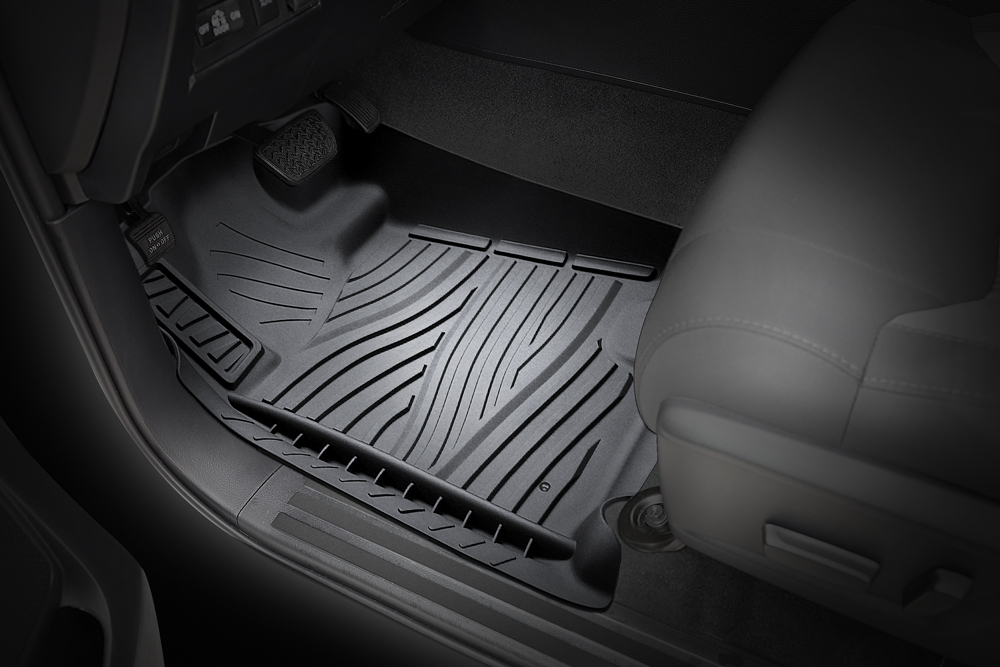 DIFFERENCE BETWEEN FLOOR MATS AND LINERS

Floor mats typically have generic shapes and designs that TRY to fit all types of vehicles' interior dimensions. Result of that is they don't fit any of the vehicles well. Often, trimming is required to make the mats fit better but they can never perfectly seal the edges. It is less costly for the manufacturers to do it this way since they can use the same mold over and over again. Liners, on the other hand, are developed with specific models and trims in mind hence they are more costly to develop and produce.
3D SCANNING

Tyger Liners are developed using 3D laser scanning to map out the entire interior floor surface of the vehicle with tolerance of no more than 1mm. This enables the mold to be shaped to skirt over and/or along the edges and contour of the floor compartment. Saving users the frustration of vacuuming the nooks and crannies.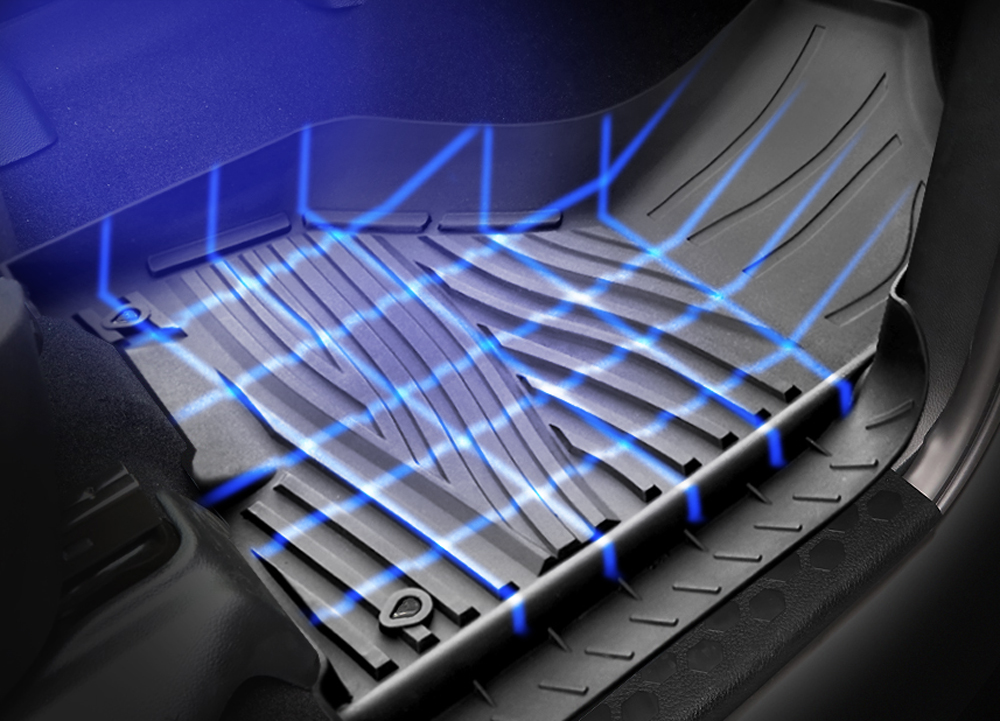 MOLDING TECHNOLOGY

Now that the molding is made let's discuss the molding technology employed to make our liners. In the floor mats & liners category, there are typically 2 types of molding technology used: extrusion molding & injection molding. Extrusion is where the polymer sheets are pushed against the mold to generate the shape and form of the product. It is widely used to produce all types of household items and it is not as costly for the manufacturer. The downside of extrusion molding is the lack of detail it can achieve. On the other hand, Tyger Liners are produced by injection molding which injects melted composite directly into the mold, enabling finer lines and shapes to the final product that just can't be done with extrusion. For example, the backside pegs (nibs) that stabilize the liner on the carpet can be achieved using injection molding; likewise, sharper and deeper grooves that help with drainage on rainy days can be carved out using this technology. Injection molding is also more costly to make since more material is needed to fill the mold compared to extrusion molding.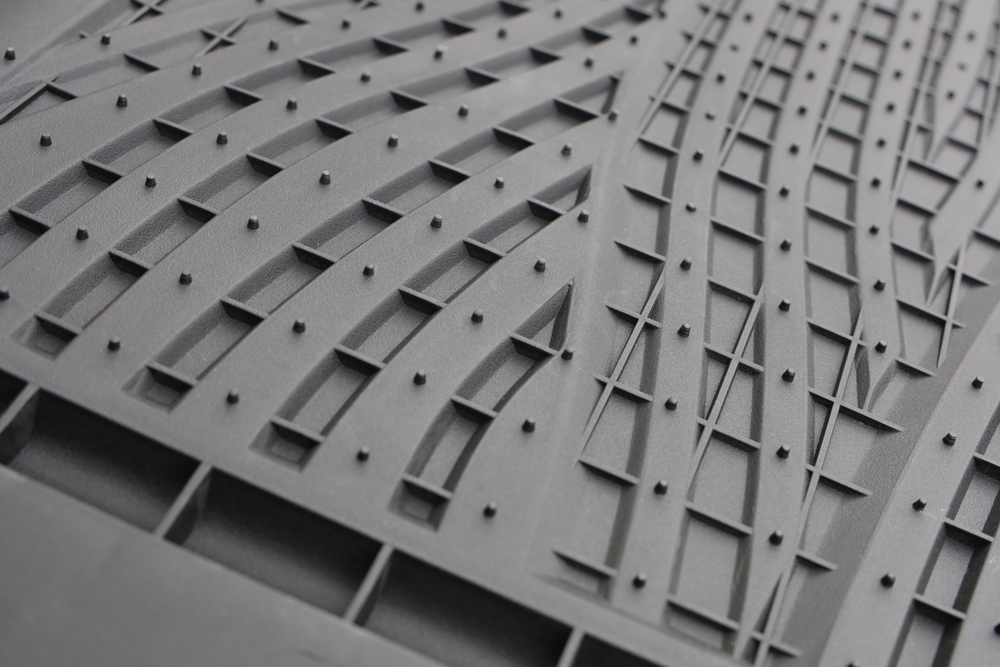 MATERIAL
Tyger Liners are made with environmentally friendly thermoplastic elastomer (TPE) and EPDM Rubber. Both materials have a high degree of temperature tolerance which is perfectly suited for all-weather conditions the liners are required to perform in – be it the cold & wet winter days picking up your kids at school or the sunny & dry summer days off roading with your buddies.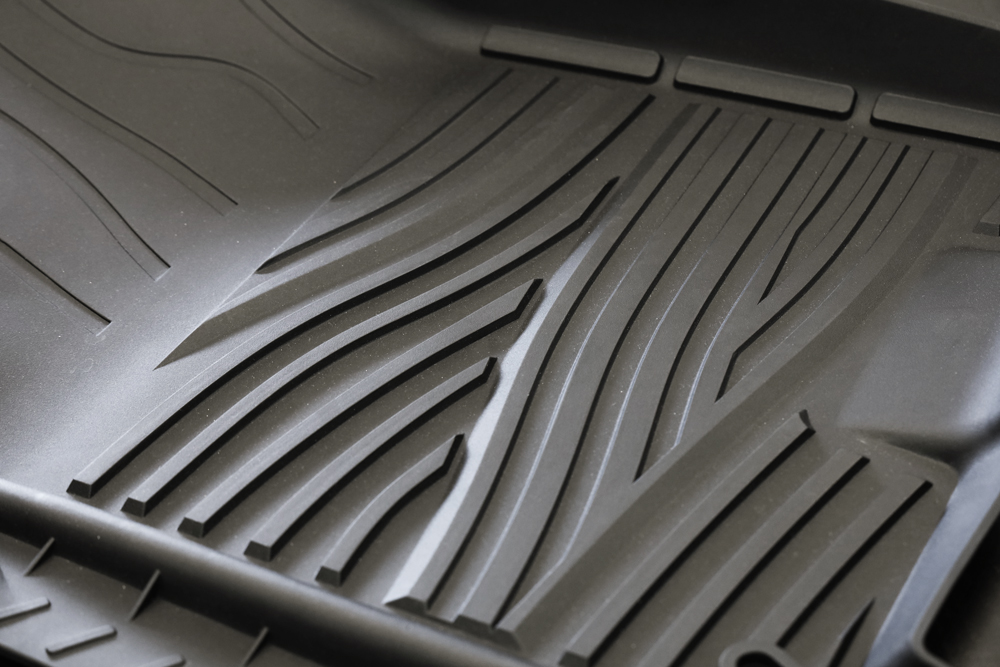 FINAL THOUGHTS

Per my earlier comment, when you purchase a new vehicle, the first item you should consider getting is a good set of floor accessories. Don't hesitate to spend more for a perfectly fitted set of 3D contour liners, it gets the job done and makes cleaning that much simpler. Speaking for myself, one of my favorite moments whenever I wash my truck is pulling out my liners and finding the carpet underneath looking good as new – that wonderful feeling is worth every penny.